Digital Advertising
Advertising that drives

revenue
We run advertising that works. In the right places, at the right times, to attract the right customers. You choose your budget, and we'll make sure you get the most for your money.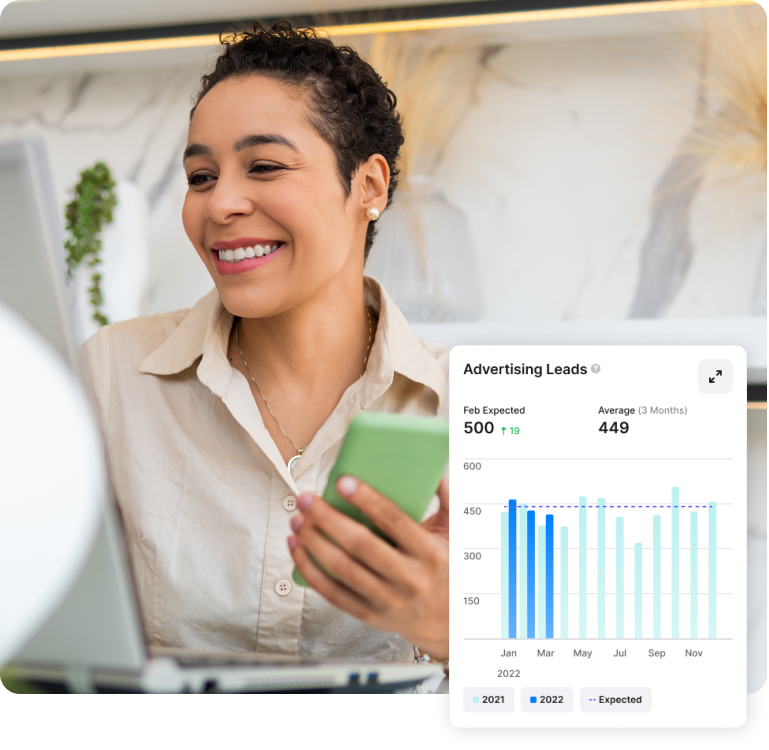 ADVERTISING THAT WORKS
Results that speak for themselves
More places to advertise means more leads.
100+million leads
70+million phone calls
1+billion visitors
Features
Smarter advertising. Better results.
Take control

We run your digital advertising effectively and efficiently. We also give you full control. Easily turn it up when you want more work or turn it off when you're too busy.

Advertise smarter

We diversify your advertising and use the power of AI to make better decisions about what's working and what isn't. Don't just advertise on the most expensive network. Advertise where you get the best return on your investment.

See the results

All the ads, all the creative, and all the management is handled for you. You tell us the types of jobs you want and the budget you want to spend, and we'll do the rest.
Better Advertising
Advertising that gives your business an advantage.
Running advertising has never been more exciting. Search engines are always changing, new channels are driving better leads, and targeting features are improving all the time. To ensure your advertising is effective, you need to be more than just a step ahead.
With Scorpion, you get to tap into decades of experience and powerful technology that takes full advantage of all of this. Important budgeting decisions are powered by artificial intelligence, your campaigns are run by industry-leading experts, and you have access to transparent reporting. Our advertising solution is everything you need to keep your phones ringing with the exact kind of leads you want most.
The process is simple: you tell us how much you're willing to spend and the types of jobs you want. Then we do the rest. With hundreds of millions of dollars managed for advertising, Scorpion is the leading provider of digital advertising.
You can be as hands-on or hands-off as you want. By logging into Scorpion, you get straightforward controls that let you manage your budget, control when your advertising runs, and even turbocharge your campaigns when you need to fill the schedule.
All of your different types of advertising run in one place, so you can see what's working, what's driving leads, what's being improved, and more.
However you like to operate, and whatever your goals are, Scorpion's advertising can adapt for you. You can be confident we're deploying the right mix of channels, creative assets, and strategy to spend your money as effectively as possible.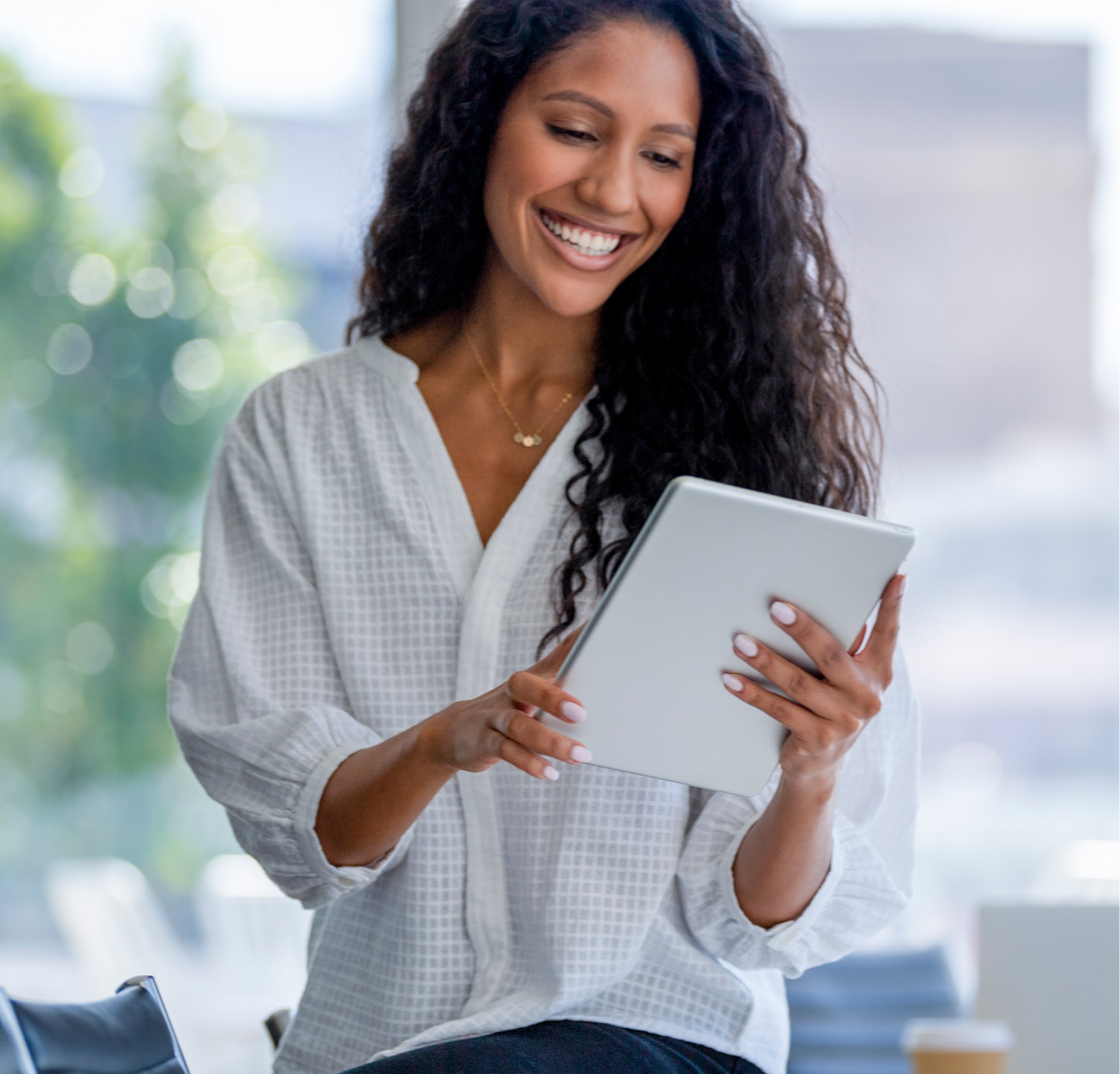 "Since adding Scorpion, our revenue has more than tripled, we've expanded into new cities, and are servicing more customers. The technology Scorpion uses is above anything I have ever seen."

Joy Owenby

Owenby Law
Solution Details
The best digital advertising for your business.
Advertise for the specific services you provide and generate more leads from more places than ever before.
"Our digital marketing has been pivotal in keeping us at the forefront of our market. Scorpion puts us on a more competitive playing field—even though we're a smaller practice, we're able to get our website showing up with the larger firms in our area." Robert J. Pelphrey Esq., Buchalter Law Group
ADVERTISING THAT WORKS
Stop wasting advertising dollars. Start driving leads.
Experience what running advertising with the best people and best-in-class technology can do for you.
FAQ
Have questions? We can help.
How can I control my advertising with Scorpion?

At Scorpion, we don't take a 'set it and forget it' attitude toward your advertising efforts. You can quickly log in to your account using your computer or via our mobile app and manage everything for advertising—including adjusting ad spending, pausing campaigns if your phone is ringing too much, or adjusting when you prefer your ads to be live and where. 

Which channels will Scorpion use for my advertising?

The channels used for your advertising are completely up to you and what your business needs. We tailor our advertising strategies to what we see works best in your market, for your industry, and with your budget. No two businesses are the same, so no two strategies are the same either. In addition, your strategy will always be adjusting to what's working best now—not what worked yesterday.

How will I know if my advertising is working?

The quick answer? Digital advertising that works means you have phones that are ringing, a schedule that's full, and employees that are busy. But the long answer means you get complete transparent reporting at all levels of your advertising, including high-level reports on overall leads. If you're ready to dive into the specifics of your campaigns, we make it easy to log in and get access to all the answers you want on your advertising. 

What is small business advertising?

Small business advertising is a crucial tool for entrepreneurs and small enterprises to attract customers and increase their visibility. Through a combination of creative strategies and diverse channels, small business owners can effectively promote their products or services to a targeted audience. While large corporations may have massive budgets to support their advertising campaigns, small businesses can be resourceful and rely on cost-effective methods, such as social media marketing, local SEO, email marketing, and event sponsorship. By employing targeted and engaging tactics that resonate with their audience, these businesses can build a strong brand identity and foster long-lasting customer relationships. The power of small business advertising not only lies in garnering attention but also in creating lasting connections between the company and its customers.

What is digital advertising?

Digital advertising is a marketing strategy that utilizes online platforms on the internet to promote products or services. This type of advertising involves the use of targeted and interactive content such as display ads, social media posts, and video ads displayed on websites or mobile apps. The main objective of digital advertising is to capture the attention of potential customers and drive them to take action, such as making a purchase or signing up for a newsletter. With the rise of technology and increase in internet usage, digital advertising has become a crucial component of any successful marketing campaign. Its ability to reach a specific audience with tailored messages and track the success of the campaign makes it a valuable tool for businesses of all sizes.

How does digital advertising work?

Have you ever wondered how digital advertising works? Well, let me tell you. Digital advertising involves displaying various advertisements on websites, search engines, and social media platforms through the use of various channels such as display ads, video ads, search ads, and social media ads. By leveraging data from user profiles, browsing behavior, and search history, advertisers target their desired audience and display ads that are relevant to their interests. This allows businesses like yours to reach potential customers with the right message, at the right time, resulting in a higher chance of conversion. So next time you see an ad that catches your attention, you'll know that it's likely there because of the vast amount of data and targeting strategies behind the scenes. Who knew advertising could be so fascinating?

How do I measure the success of my digital advertising campaign?

To measure the success of your digital advertising campaign, you need to track a few key metrics. The first and most obvious is the click-through rate (CTR), which measures the percentage of people who clicked on your ad after seeing it. The higher the CTR, the more successful your campaign is. You should also track your conversion rate, which measures the percentage of people who took a desired action on your site after clicking on your ad, such as filling out a contact form or making a purchase. Finally, don't forget about return on investment (ROI), which measures how much revenue you generated compared to how much you spent on the campaign. By keeping track of these metrics, you'll be able to continually refine and improve your digital advertising efforts.
Learn More
How to get started with digital advertising marketing
What is the difference between paid traffic and organic traffic?
Organic traffic is when people land on your website from finding your business through a natural thoroughfare such as a search engine. Your company hasn't paid for this promotion. It happens naturally because you ranked well for the keyword people searched for.
Organic traffic may be free, but remember, you get what you pay for. Success from it may come and go and you're at the mercy of search engine algorithms. Organic traffic is a foundation you should build upon, but not rely on entirely to drive your business forward.
Unlike organic traffic, you can be extremely strategic and control the outcome with paid traffic. Paid traffic is when a person is directed to your website by an ad you paid for. Think of the last thing you typed into Google. Unless it was the lyrics to We Didn't Start the Fire, you most likely came across ads before the organic results—those are paid traffic ads.
So do you have to focus on just one or the other? Not at all. Your organic traffic should come from a high intent content strategy plan, that makes search engines want to showcase you on the search results page. That's the start.
Then you need to commit to a paid traffic strategy because the more foot traffic you get from paid advertising the more it will help you rank better organically.
How to combine digital advertising into inbound marketing efforts
Inbound marketing is when you go after qualified leads with a specific approach, rather than creating an ad and shouting, "send it to the internet," and hope for the best. You're not looking to blast the masses. Inbound marketing is more about reaching fewer, but more valuable customers.
Outbound marketing, however, has been lovingly coined as the Great Disruptor. It happens anytime you get a pop-up ad, radio commercial, or contextual ad that you didn't ask for, but get anyway. Rather than entice people to your site with helpful, informative content, you're pushing to get everyone to your landing pages.
So is digital advertising only for outbound marketing? Not necessarily. It takes work but there is a way to utilize it while adhering to best practices for inbound marketing.
The three things you need to consider when creating your digital advertising campaign are Non-Disruptive, Useful, and Highly-Targeted. Remember, you don't want to turn off potential consumers by blasting unsolicited content onto their phone screens.

Consider using advertising platforms such as email campaigns or sponsored ads on social media. The first is something a consumer would welcome since they opted-in, and the second usually blends into the experience so it's less disruptive.
How to make your online content work for you
If you haven't noticed a pattern here it's that content is key (or king, or queen) to growing your business. Aside from having a great product or service, your content is what matters the most and you need to spend a lot of time on it. The theme of content should never be to push people to buy. That's what ads are for. Your content works to put you in front of your target audience as a source rather than a sale.
Your content strategy should incorporate a calendar that embodies the point of your content and who you want to target, and when. Remember content strategy is used for different goals (drive leads, build brand awareness, etc.), so decide how you want to break up the year and where your focusshould be.
Don't think of "content" as a wall of text you need to have on your website. Content has a better resume than that. Content is essentially online material, such as images, videos, infographics, social media posts, along with the bigger contenders, such as blog posts, newsletters, and webinars.
The big-time goal here is to provide your audience with educational, informative, or entertaining material. We're saying "goal" here a lot but we promise unlike "inconceivable," we know what it means and how it can help your business.
Where should you do digital advertising?
Where you decide to actually advertise your business is going to depend a lot on where your customers hang out. Below are a few options that you should definitely consider for where you invest your digital advertising budget.
Google Search Pay Per Click Ads
Google is the largest search engine in the United States, so provides a great option to connect with customers looking for your local services. With paid search ads on Google you can choose a bundle of keywords to pay for and also areas where you want your ads to show. You can even upload a list of your current customers and have Google try and find similar ones. To learn more about Google Ads and how much they cost, check out this Google Ads Pricing and Strategy Guide
Meta (Facebook, Instagram)
Social media ads are a must nowadays. The largest social media provider has access to billions of potential customers. They have lots of different ad products that you can choose from and operate in a similar keyword, area, and interest targeting approach. With Meta properties like Facebook and Instagram its best to be active with testing images, video, and other content to see what works best.
There are many many other channels you can invest in, but Google and Meta are the two largest marketplaces to check out initially to learn about your customers and get access to high quality leads.
Check out this guide on How To Setup A Facebook Business Page in 5 Easy Steps.