Brand Strategy
Build your brand for

the future
Running your best business starts with the right foundation. Work with our experts to build a brand strategy that will take you to your goals.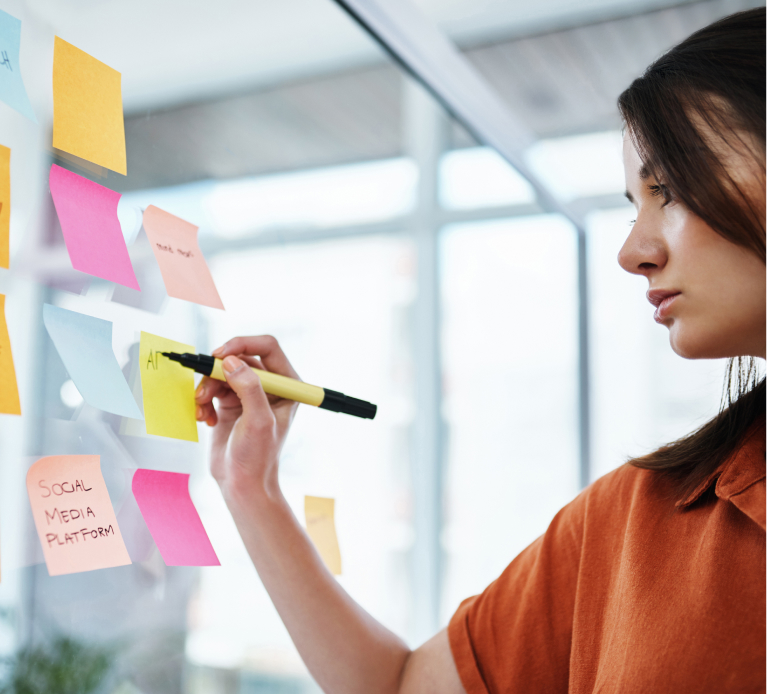 Build your brand
Results that speak for themselves
100+million Leads generated
70+million Phone calls generated
1+billion Visitors generated
Features
Tell your story, build your brand
Your brand is unique. So are your needs.

It takes more than a website to build a brand. It takes focused strategies by marketing and branding experts, combined with cutting-edge technology, powerful messaging, and stunning creative.

Make more informed decisions

Stay on top of market changes and trends with customized, in-depth market research—and your brand will be right where it needs to be to attract and retain customers.

Stay focused on what matters

Tell your brand's story from a smart point of view to the right audience, and consistently carry this across all mediums and touchpoints.
build your brand
Your best brand starts here
Your brand is one of the most important elements of your business. It tells your story, builds credibility, and creates a connection with your customers. That's why investing time in developing the right brand strategy is crucial for the success of your business.
At Scorpion, we have a team of experts with over 20 years of experience in building brands just like yours. We understand the importance of starting every strategy with research. By continually learning and updating our knowledge of your customers through surveys and other means, we keep your brand fresh and top of mind.
Our team then uses this information to develop a unique, compelling brand design across all your marketing materials. From logos and websites to social media and print ads, we ensure that every element of your brand is cohesive, impactful, and resonates with your target audience.
But our brand strategy goes beyond design. We leverage insights to create a great user experience, powerful marketing campaigns, and other marketing opportunities to ensure that your brand is in front of as many people as possible, both digitally and in real life. We also help you think about your customer experience because brand strategy doesn't stop at the website. It extends into how you interact with your customers and follow up with them.
At Scorpion, we believe your brand is the foundation of your business, and we're committed to helping you build a strong, recognizable brand that sets you apart. Get started with your brand strategy from Scorpion today, and see the results for yourself.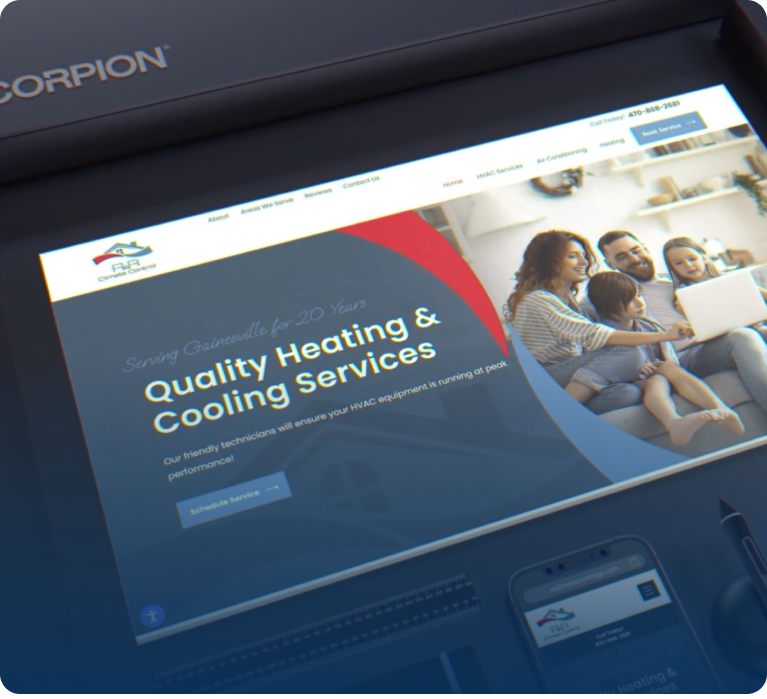 ""When I hear Scorpion, I think about click it and it's done. I really can't equate it to any other company that I've done business with. They get it.""

Tim Flynn

Winters Home Services
Additional Solutions
Improve your marketing to build your brand
Let's get every side of your business working together.
"Scorpion has given me great results. I started by investing a small amount every month and it went well. I increased my initial investment with you and I'm earning more money." Bill Marder Attorney, Marder Employment Law
Contact
Better brand strategy starts here
We partner with you to create a strategy that works for your business, not anyone else's. Your customers then find you and choose you, again and again—and you get more of what you want out of your business. Every day.
What is brand strategy?

Your brand is what makes your business, well, your business. It encompasses what your business is, what it provides your customers, and the identity of your business, such as logo, visuals, and theme. A brand strategy is essentially your big picture, or giant roadmap. It's your way of saying we want to go from here to there. That includes messaging, marketing efforts, growth goals, and strategies. Brand strategy is essential to having a clear path to growth. 

Why do I need brand strategy?

By using a brand strategy, you're setting your business up for success. With a clear brand strategy, you can set long-term goals, accomplish short-term goals, and set benchmark expectations. A brand strategy ensures that everyone is on the same page including your staff, partners, and outside support. Successful brand strategy usually includes components like core values, brand identity, and target audience information.