Social Media
The best social media

management
Bring all of your social channels into one easy-to-use platform where you can run ads, upload content, respond to comments, and keep leads flowing in. Best of all, we have the team of experts to get the most of your social media management.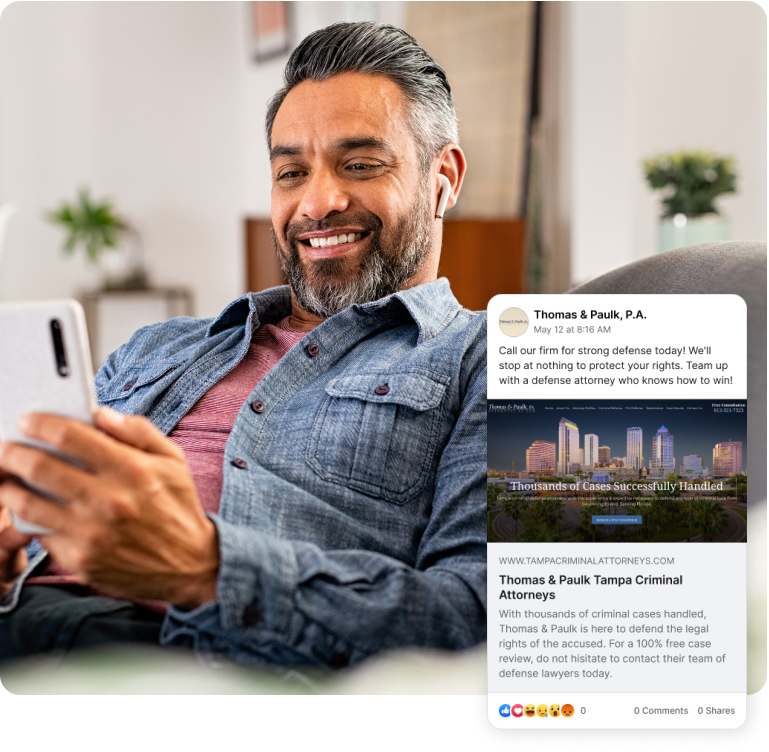 Connect with social media
Social media results that speak for themselves
100+million leads
70+million phone calls
1+billion visitors
Features
Social media management done right
Post consistent, quality content

Get more engagement on all of your major social channels by consistently posting quality content that targets your ideal customers. We even make it easy to schedule your posts ahead of time to you free yourself up to do the things only you can do.

Always know what's going on

With easy-to-understand reports and real-time notifications, you can always know what's happening, so you can track what's working, what's being said, and more.

Manage all social in one place

Our easy-to-use platform brings all your social media channels into one place where you can monitor what's happening, post new content, respond to users, and manage your leads. No more bouncing back and forth between platforms.
GEt social
Social media management to grow your audience
Social media is an essential tool for businesses to promote their brand, products, and services to a wide audience. However, managing multiple social accounts can be time-consuming, confusing, and overwhelming. That's where Scorpion comes in. With our technology, we make it easy for you to get the most out of your social media efforts.
By sharing your blog content and marketing materials on channels such as Facebook and Instagram, you can increase brand awareness, engage with your customers, and even generate more leads. You can use your social presence to highlight your customers, promote upcoming discounts, and showcase your employees to make your brand more relatable—starting conversations that keep your audience truly engaged.
With our user-friendly technology, you can easily manage all your social media channels in one place. You can schedule posts, respond to comments, and edit your content from a single platform, saving you valuable time and effort.
Better content and social media marketing leads to better customers. Let us give you the tools you need to take care of your social media needs so you can focus on growing your business.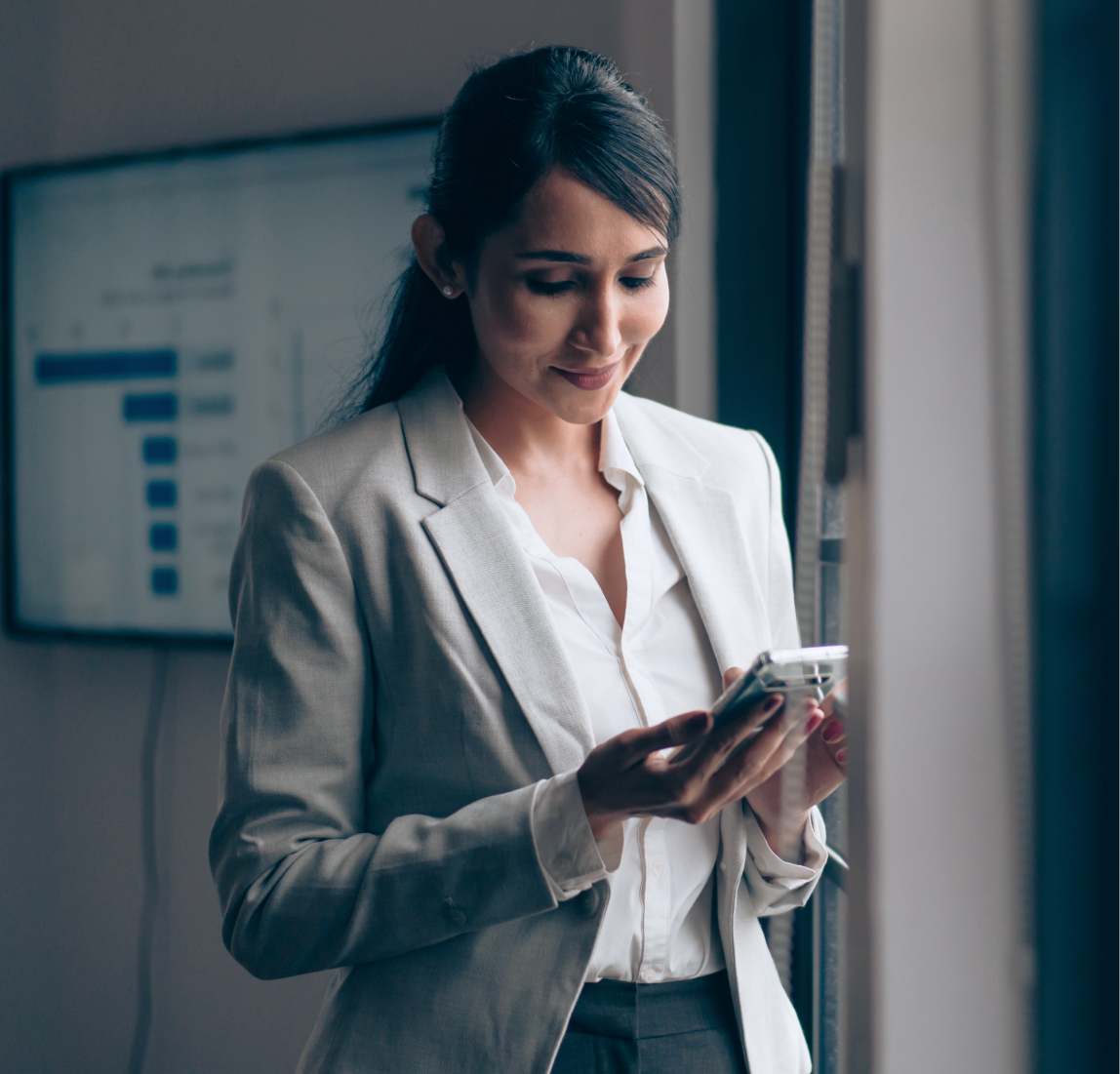 "If you're busy, and hopefully you are if you're running a company, you need someone that has the time to do the things that need to be done with your website. It was money well spent and time well spent. I credit a portion of the success of the firm to Scorpion, and I'm happy that we're in this thing together."

Lance Clarke

Family Partner, Hamilton Clarke LLP
Solution Details
Social media management simplified
"Scorpion means to me that I can do my job better—that I can help families discover and trust Barlow Respiratory Hospital. And like a [patient's] family member told me just this week, they help families sleep better at night knowing that their loved one is cared for." Julia Shimizu Director of Public Relations, Barlow Respiratory Hospital
Contact
Connect with better social media management
We partner with you to create a strategy that works for your business, not anyone else's. Your customers then find you and choose you, again and again—and you get more of what you want out of your business. Every day.
What is social media management?

Social media management is the process of creating content, scheduling posts, analyzing your audience, and engaging with your customers on important social media platforms such as Facebook, Instagram, and more. Effective social media management helps businesses establish a strong online presence, reach a wider audience, build brand awareness, engage with customers, and ultimately drive sales. It can be done manually, but social media management tools make it easier to manage multiple accounts and streamline the process by allowing users to post content to multiple platforms at once and track performance metrics. Social media management is a key component of a comprehensive digital marketing strategy and helps businesses stay competitive in the digital age.

Why do I need social media management?

Social media should never be treated with a 'set it and forget it' strategy. If you want it to be successful, you need to monitor how your posts are doing and engage with your audience. Not every business owner has the ability to constantly keep up with how each campaign is going and if that's the case, we're here to help. Our social media management keeps track of your efforts, monitors all your platforms, and makes sure you get the most out of your social media marketing, so you have more time to run your best business. 

Can I post on every social channel?

You can and you should if that is where your audience is. Neglecting one or more social media platforms may mean you miss out on creating critical communication bridges with your potential customers. Just remember not to spread yourself too thin. The beauty of the Scorpion platform is that it brings all of your social channels into one spot. You can post and respond to content, manage comments, see engagement, and ask questions to our team of experts helping you along the way.

Can Scorpion help me with Facebook Ads and paid social?

Scorpion offers a full suite of social media services. We help you with your organic social posting of content as well as paid ads on Facebook and other social channels to help produce more leads for your business. Our team of experts has the knowledge to get your ads designed and seen by your ideal customers. We then provide you with real time dashboards so you can see where your money is goind.

What are the benefits of social media management?

Social media management is a powerful tool that businesses and individuals are increasingly relying on. One of the most significant advantages is that it allows for better communication and engagement with target audiences, fostering a strong sense of community and creating long-lasting, loyal customer relationships. Moreover, effective social media management can lead to increased brand visibility and the ability to showcase one's products or services to a wider audience - this can result in attracting new customers and boosting sales. Implementing social media management techniques can also help to efficiently track and measure the success of marketing campaigns, contributing to a data-driven approach that informs future marketing decisions. Simply put, social media management is a crucial aspect of modern business operations that can be transformative in propelling growth and success.

How do I get started with social media management?

Diving into the world of social media management can be both exciting and overwhelming, but with the right approach, you'll soon find yourself navigating it like a pro. The first crucial step is to familiarize yourself with various social media platforms such as Facebook, Instagram, Twitter, LinkedIn, and Pinterest, understanding their unique features, audiences, and best practices for engagement. Additionally, researching and identifying your target audience is paramount when crafting your social media strategy. By doing so, you'll be able to tailor your content to resonate with your followers and attract new ones. Staying up-to-date with the latest industry trends and social media algorithms will enable you to adapt your tactics and maintain a strong online presence. Finally, don't hesitate to explore social media management tools like Scorpion which can facilitate your workflow and help you track your progress. Remember, consistency and adaptation are the keys to thriving in the ever-changing landscape of social media management.

How does Scorpion social media management work?

Our team has the latest social media management technology to give you access to the best content and best platform for your small business. We create the content and schedule it for you on all many of the most popular social channels and you can manage them all from the Scorpion platform. Best of all you can respond to comments and engage with your customers too. The best social media management technology from Scorpion comes with a team there to help you every step of the way.