Online Scheduling
Let customers

book online
Let potential customers schedule with you online, making it easier for people to book your services and getting you better leads and more customers right now.
make scheduling easy
Improve your customer experience
Open up more ways for customers to interact with you and reap the benefits.
100+million leads
70+million phone calls
1+billion visitors
Features
Get appointments while you sleep
Simplify your calendar

Stay organized with our easy-to-use calendar and appointment tracker, so you avoid double booking or leaving slots empty.

Schedule appointments 24/7

Eliminate the back-and-forth of scheduling by letting customers request an appointment directly online, keeping your schedule full and your team's time free.

Everything in one place

Manage your schedule in the same place where you communicate with customers, so you spend less time juggling multiple tabs and more time running your best business.
Get appointments in your sleep
Better online scheduling
As a small business, you have a lot of things to think about and often not enough people to help. Online scheduling technology from Scorpion takes care of one of the most frequently needed tasks for your business: scheduling appointments.
Not only does online scheduling technology make it easier for your business, it'll improve your customers' experience with your business. When you provide online scheduling as an option on your website, you'll find that appointments come in more frequently, the ones that are booked actually stay booked, and customer loyalty increases.
Plus, when you don't have to worry about being on the phone booking appointments all day, you're free to focus on what matters when it comes to growing your business.
Our online scheduling technology fits seamlessly with our other marketing tools so you can just turn it on, connect it to your calendar, and go.
You can even get appointments flowing in from online scheduling while you sleep!
Our online scheduling tool makes booking appointments with your company fast and easy. So start impressing your customers from the beginning with online scheduling.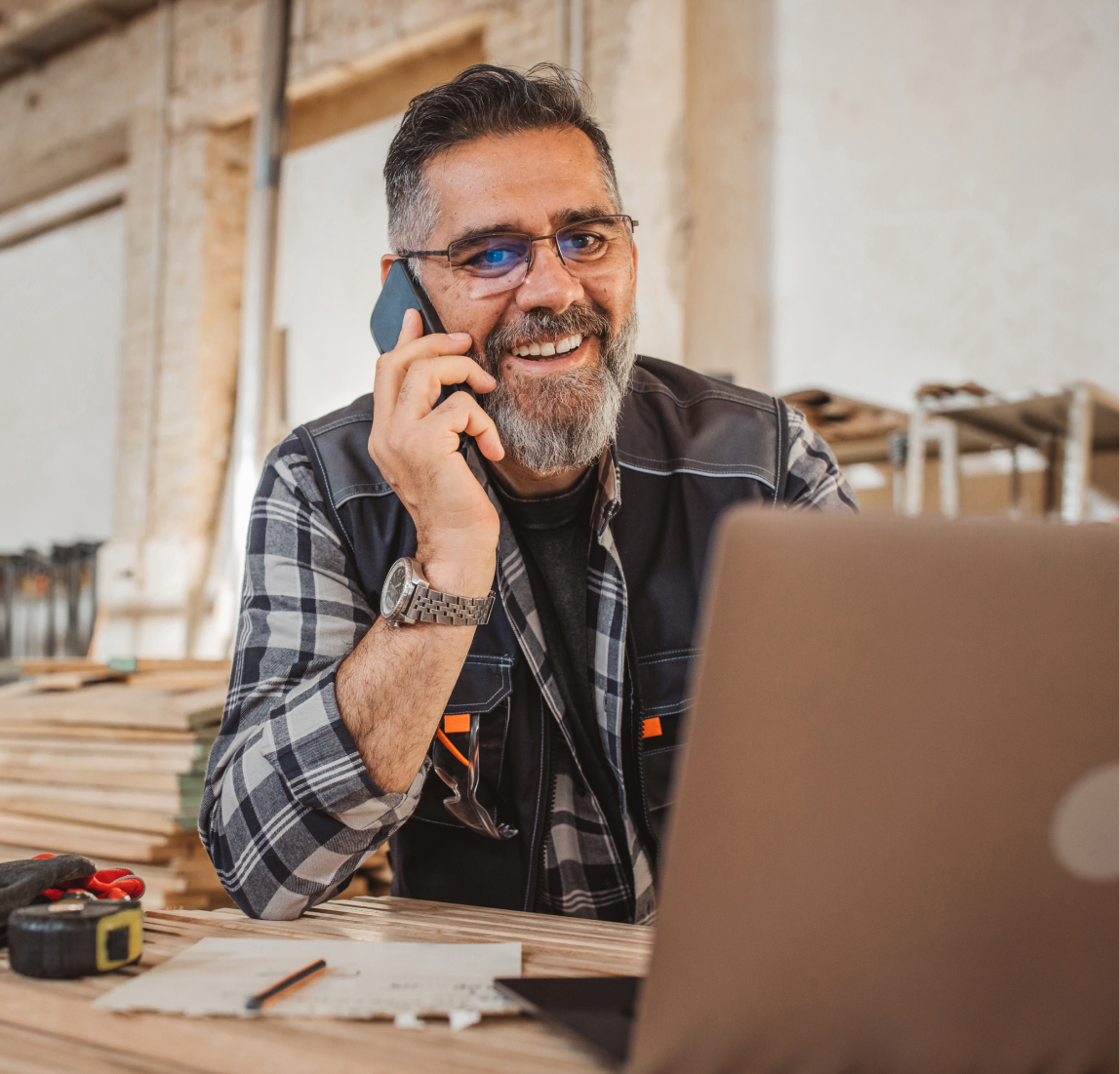 "Since Scorpion, we've gone from 5 attorneys to 18. Our revenues have tripled. We're expanding to new cities and counties. The technology Scorpion uses is above anyone else I've every seen."

Joy Owenby

Owner & Managing Member, Owenby Law, P.A.
Solution Details
More than online scheduling
"Our digital marketing has been pivotal in keeping us at the forefront of our market. Scorpion puts us on a more competitive playing field—even though we're a smaller practice, we're able to get our website showing up with the larger firms in our area." Robert J. Pelphrey Esq., Buchalter Law Group
Contact
Online scheduling for your customers
We partner with you to create a strategy that works for your business, not anyone else's. Your customers then find you and choose you, again and again—and you get more of what you want out of your business. Every day.
What is online scheduling?

Online scheduling is software built into your website that allows your site visitors to request or book an appointment. With so many of us spending time online, it's an ideal avenue for your customers to interact with your business without having to visit, call, or email your business. Your online scheduler should also be able to allow customers to cancel their appointment, find availability, and confirm the visit. 

Why do I need online scheduling?

There's nothing more convenient for a customer than being able to book an appointment online. Because let's face it, who wants to go through the hassle of finding the business number and having to talk to someone over the phone? The latest generation's attitude seems to say, not me. And as a service-based business, you already know that open slots in your calendar and no-shows mean a loss of revenue. Our online scheduling helps you keep your calendar full and customers happy.  
Learn More
How to get started with online scheduling technology
What is online scheduling?
Online scheduling is a business tool that companies utilize on their website or a predetermined interface so that customers can create, reschedule, or cancel appointments with your company. Every company that provides a service, from HVAC to dental, needs to schedule appointments for clients. Being able to do it online frees up time for your staff and makes it a lot more convenient for your customers.
Depending on the scheduling software capabilities, your calendar will automatically sync with the online scheduler and you'll immediately see what your booking is for the week, month, or even year. With an online scheduler and a Live Chat feature, your customers will have a solid way to communicate with you without tying up the phone line.
How to introduce online scheduling to established clients
If your company is just starting out, online scheduling is a great way to build confidence and trust with your target audience. It lets people know you understand the needs of a busy life and that online scheduling is a lot more convenient than waiting on hold to make an appointment.
However, if your business has been around for a while, chances are you've utilized the phone system when it comes to scheduling. Moving things online will not only excite your customers, but it'll give your business a chance to grow even when you're not at your desk.
To announce your new method of scheduling, it's a good idea to send out the information in a few ways. Let customers know about the new feature through your platforms on social media, email, and your website. Include information about what can be done on the online scheduler (such as making, changing, or canceling appointments), and whether or not they'll receive reminders before their scheduled time. If you have clients worried about using the new system, assure them they can still call in to make appointments if necessary. The online scheduling system is all about making your customer's life easier however you can.
What online scheduling can add to your predictive Analytics
As your system matures and your online scheduling gets used more and more often, you can start to collect valuable data that you can use in your marketing effortsand running your business.
After at least a year of collection, you can start to forecast what times of the year are the busiest and staff appropriately. You'll also be able to see when things are slow and up your marketing strategies during those times. Perhaps provide an incentive to come in with a discount, special promotion, or bundle.
Predictive analytics also pinpoints your most attractive services which give you intel on what might generate more growth and what's not so you can make improvements.