Family Law
Family law firm marketing
We partner with your firm to help you reach the right clients through a great website, search engine ranking, digital advertising, and more.
"I started getting more phone calls and more emails from potential clients." Jonny Kousa Founding Attorney, Law Offices of Jonny Kousa
Product Solutions
There's no business like yours. Let's make it known.
Partnering with firms for 20+ years

Having an experienced marketing partner is key to bringing more clients to your firm. The team at Scorpion knows the difficulties of marketing a family law practice and knows how to work with your firm to help you succeed.

Marketing that fits your firm

Our team and technology will help you stay one step ahead of the competition. We understand that each law firm is unique and has specific goals, which is why we will tailor your marketing plan individually to your firm.

Achieve your marketing goals

One of the best ways our technology can serve your family law firm is by providing full transparency into your digital marketing progress. Get complete insight into how your campaigns are performing!
Find your ideal clients
Family law marketing that works
Running a successful family law practice is undoubtedly challenging. As a family lawyer, you are supporting your clients through some of the most difficult times of their lives, which is why we at Scorpion have dedicated more than 20 years to providing legal marketing services to take this burden off your shoulders.
We believe in helping family law firms build a strong online presence that showcases their expertise. We achieve this by designing and developing an incredible website for your firm. Our team will then continuously optimize it for search engines, ensuring that potential clients find you easily when searching for legal representation.
However, a website alone isn't enough. We recognize that every law firm has unique needs, so we take the time to understand your ideal clients and create a customized legal marketing strategy that connects your attorneys with them. This may include content marketing, paid advertising, search engine optimization, or social media.
At Scorpion, our partnership with your firm is more than just building and executing a marketing strategy—it's a collaboration. You'll have access to a comprehensive dashboard where you can track the performance of your marketing efforts in real-time.
We want you to focus on what you do best and let us handle the rest. With Scorpion, you can trust that your marketing investments will be directed in the right places to help your firm succeed. We strive to make your legal marketing plan efficient, effective, and transparent so that you can focus on supporting your clients.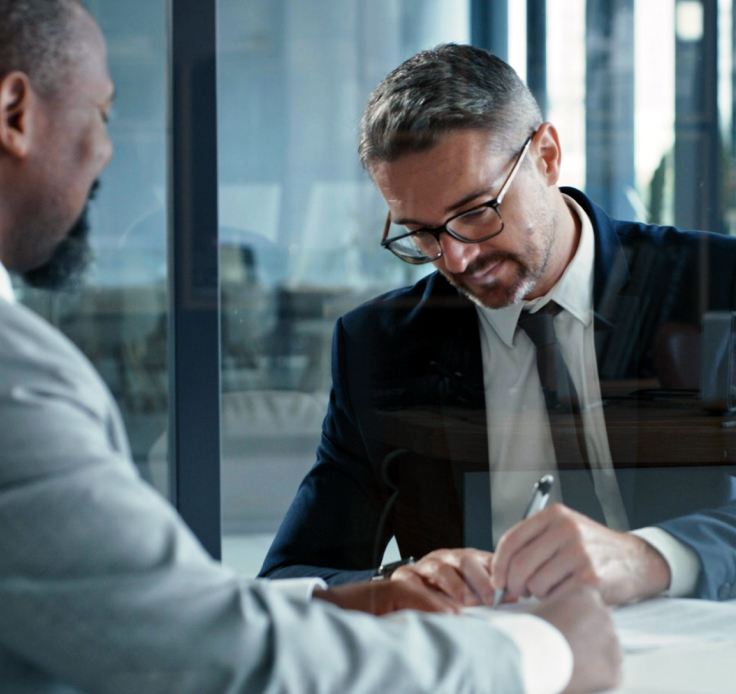 "Since adding Scorpion, our revenue has more than tripled, we've expanded into new cities, and are servicing more customers. The technology Scorpion uses is above anything I have ever seen."

Joy Owenby

Owenby Law
Who We Help
Lawyers we help
We have countless solutions that can be tailored to your business needs.
Testimonials
Your wins are our wins
We partner with you to create a strategy that works for your business, not anyone else's. Your ideal customers can find and choose you, again and again—and you get more of what you want out of your business. Every day.
"Scorpion means an extension of my family. Without them, I wouldn't be opening my fifth location. I wouldn't be where I'm at with the ability to take more time off and not worry about whether we have enough calls coming in, or enough leads." Joy Owenby Owner & Managing Member, Owenby Law, P.A.

"I started getting more phone calls and more emails from potential clients." Jonny Kousa Founding Attorney, Law Offices of Jonny Kousa

"They're available, just like that trusted friend or that family member where you just need to get them on the phone and say, 'Hey, this is what's going on.' … As far as the family aspect at Scorpion, it's absolutely there. These are people that we can call at any moment." Matthew Drexler Partner & Attorney, Drexler Law, Drexler Law

"No matter where I go, I run into someone who recognizes me from my online marketing—whether that's someone at the grocery store or my Uber driver. I take that as a sign that my local branding is working—and it's clear to see from the volume of calls and cases I get each month." Ashkan Yekrangi Attorney, Yekrangi & Associates

"We have been thrilled to work with the Scorpion team. They are the best at what they do. And because of them, we will be able to better protect our clients' rights." Jason Itkin Founder, Arnold & Itkin LLP
Let's get winning with better personal injury lawyer marketing
Ready to get started? We'll bring you more of the cases you want. You stay focused on winning them.