Creative Services
Creative assets built

to perform
We power your brand with beautiful landing pages, videos, social content, and more to ensure your marketing performs as strong as possible.
Creative that sells
Results that speak for themselves
100+million leads
70+million phone calls
1+billion visitors
Features
Tell your story with better creative
Websites that level up your business

From visually striking landing pages to easy-to-navigate designs, Scorpion websites help you keep customers from the first click onward.

Make advertising your top asset

Get your message across in a way that sticks. Our content and designs are ready-to-use and scalable so you can get more distance out of every ad.

Video made easy

Video is the most fun a viewer can have learning about a business—and make a bigger impact than any other content. Create videos that customers love.
Better Creative
The best design for your business
Design and creativity are essential elements in marketing your business. They need to reflect your brand identity and capture the attention of potential customers, encouraging them to take action.
At Scorpion, we understand the importance of effective design and creative assets in driving business growth. Our team begins by gaining a deep understanding of your target audience and the type of brand messaging that would resonate with them. With this knowledge, we then develop a website that inspires credibility and builds customer loyalty.
But a great website alone isn't enough to attract and convert leads. We also focus on improving your content, creating advertising campaigns for search and social media that align with your brand messaging, and developing engaging video marketing content that showcases your unique value proposition.
Your brand is the foundation of your business, and we believe that it's crucial to have the right creative services to ensure it stands out from the competition.
At Scorpion, we're committed to delivering the best design and creative assets possible to help your brand thrive. Trust us to help you create a brand that captures the hearts and minds of your customers and keeps them coming back for more.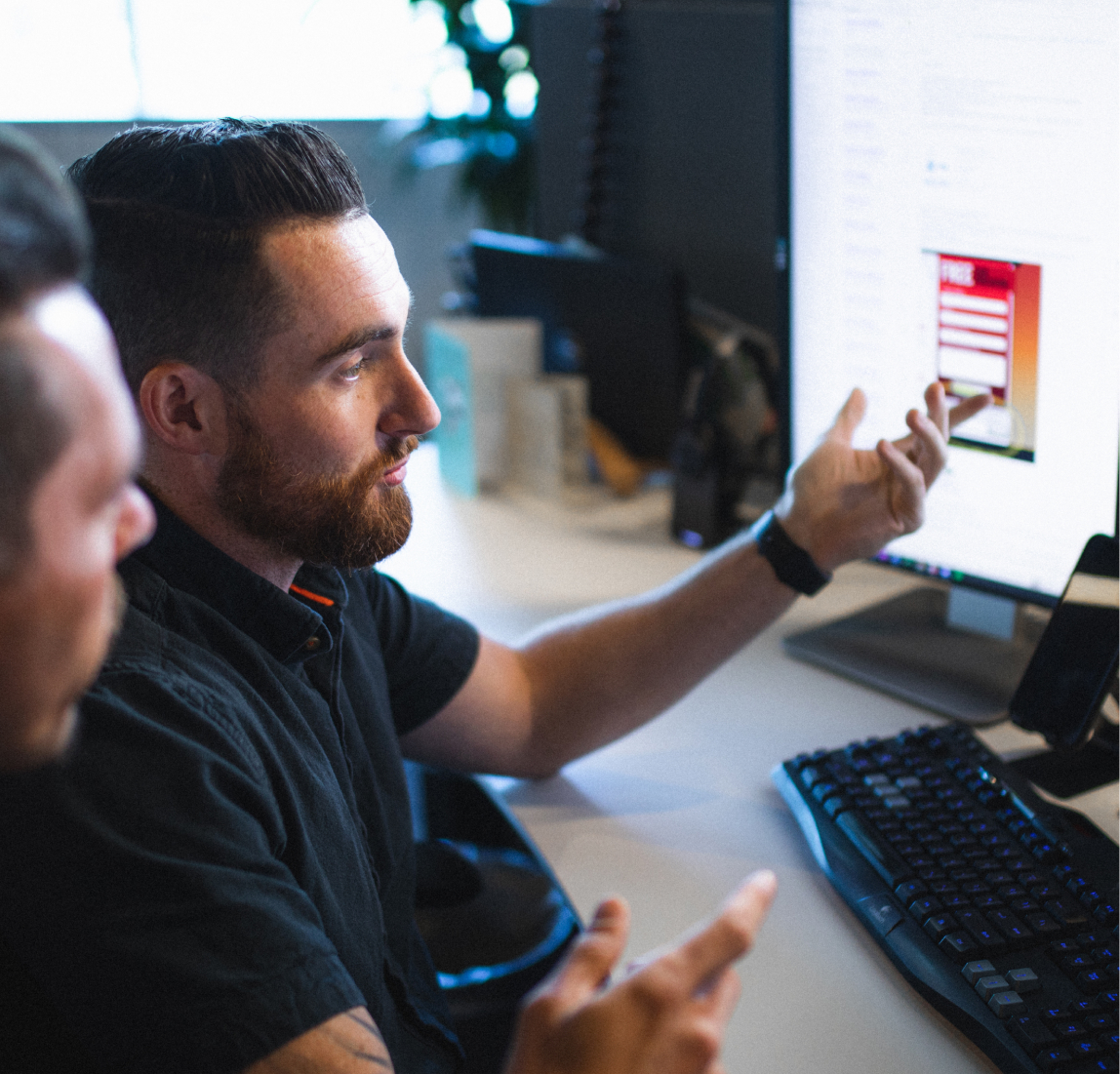 "As far as the family aspect of Scorpion, It's absolutely there. These are people that we can call at any moment."

Matthew Drexler

Partner & Attorney, Drexler Law
Additional Solutions
Marketing solutions to improve your businss
Let's get every side of your business working together.
"Working with Scorpion is infinitely better than what I was doing before, which was just shotgunning money just to keep my phone ringing. There was no strategy." Tim Flynn Owner & CEO, Winters Home Services
Contact
We take care of design for you
We partner with you to create a strategy that works for your business, not anyone else's. Your customers then find you and choose you, again and again—and you get more of what you want out of your business. Every day.
What is creative?

Creative is a marketing service that we provide for your business growth. In a nutshell, creative will be your entire brand design utilized throughout all of your marketing, including website design, landing pages, advertising efforts, video, and social media. Our creative team brings your vision to life and provides you with the clean and professional look you need to put your best business foot forward. 

What are some tips for good creative?

First, you need to understand what your business is about. Make sure you've developed your focus and personality. Once you've done so, compare it to who your target audience is and how it will appeal to them. As you make decisions, outline everything in a brand guideline that your team can follow. Make sure it includes font preferences, color choices, slogan variations, and messaging guidelines. Once you have a brand guideline, you can move forward with developing creative assets, such as content creation and video marketing.