Immigration
Immigration lawyer marketing
As a busy immigration lawyer, you have enough on your plate. Find the right digital marketing partner to bring in leads so you don't have to.
"The ROI, the quality of the calls, the quality of the leads, the customer service...everything Scorpion has done has exceeded my expectations." Sekou Clarke Attorney, The Sekou Clarke Law Group
Product Solutions
There's no business like yours. Let's make it known.
Over 20 years of demonstrated success

At Scorpion, we've dedicated 20+ years to understanding the field of legal marketing. We create marketing strategies with firms like yours in mind.

Custom plans to meet your unique goals

Our team and technology will help you stay one step ahead of the competition. We understand that each law firm is unique and has specific goals, which is why we will tailor your marketing plan individually to your firm.

Achieve your marketing goals

One of the best ways our technology can serve your immigration law firm is by providing full transparency into your digital marketing progress. Get complete insight into how your campaigns are performing!
Generating Leads
Get more clients for your immigration law firm
Marketing your immigration practice can be a daunting task, but it's crucial to reach your ideal clients in the right places. That's where we come in.
We create a website that showcases your expertise in immigration law to ensure that potential clients, or even past clients, who visit your site understand your practice and are convinced you can help them. With experience working with law firms for more than 20 years, you can be confident we'll build a website that stands out from the rest.
Once we've designed your website, we focus on marketing strategies to attract more leads and clients to your firm. We work with you to understand your ideal client and their preferred platforms. In some cases, it is through social media. In others, it's through digital advertising or law firm directories like AVVO. Based on our findings, we'll help you create a strategy that targets your ideal clients where they are most active.
Our team also ensures that your website is optimized, increasing your chances of better rankings. Additionally, we can help you create content that educates clients on immigration law and demonstrates your firm's proficiency in the field.
At Scorpion, we recognize that every law practice is unique, which is why we tailor our approach to meet the needs of your firm. You'll have access to a comprehensive dashboard that highlights what's working and what's not, so you can make informed decisions about your marketing efforts. Our team will also advise you on when to pivot or change tactics to improve your results. No matter what your goals, you can trust that we'll be there to work alongside you as a partner to help you meet them.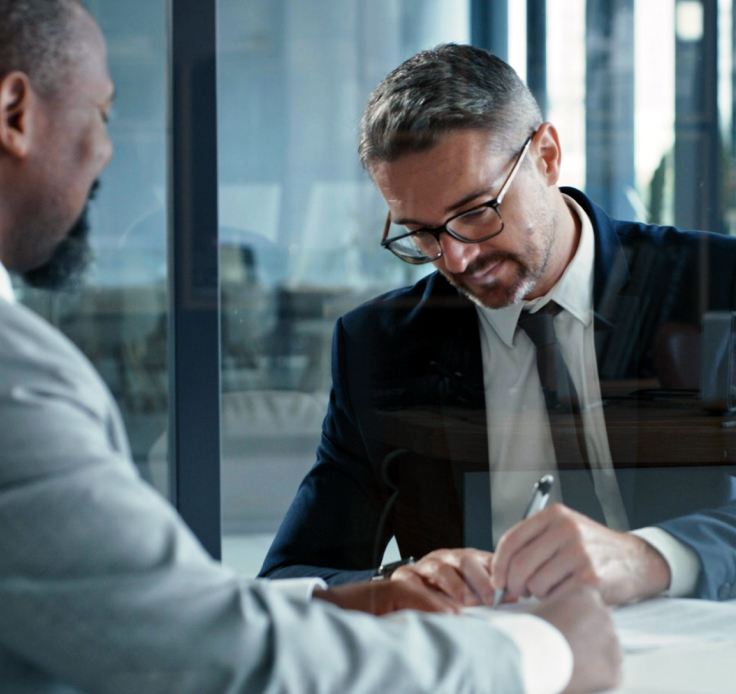 "Scorpion has affected my business, which in turn has affected my life, in a way that I couldn't have imagined. I couldn't say anything more positive about Scorpion. They are the best."

Margo Gannes

Partner, Gannes & Musico, LLP
Who We Help
Lawyers we help
We have countless solutions that can be tailored to your business needs.
Testimonials
Your wins are our wins
We partner with you to create a strategy that works for your business, not anyone else's. Your ideal customers can find and choose you, again and again—and you get more of what you want out of your business. Every day.
"No matter where I go, I run into someone who recognizes me from my online marketing—whether that's someone at the grocery store or my Uber driver. I take that as a sign that my local branding is working—and it's clear to see from the volume of calls and cases I get each month." Ashkan Yekrangi Attorney, Yekrangi & Associates

"The ROI, the quality of the calls, the quality of the leads, the customer service...everything Scorpion has done has exceeded my expectations." Sekou Clarke Attorney, The Sekou Clarke Law Group

"Scorpion means an extension of my family. Without them, I wouldn't be opening my fifth location. I wouldn't be where I'm at with the ability to take more time off and not worry about whether we have enough calls coming in, or enough leads." Joy Owenby Owner & Managing Member, Owenby Law, P.A.

"We have been thrilled to work with the Scorpion team. They are the best at what they do. And because of them, we will be able to better protect our clients' rights." Jason Itkin Founder, Arnold & Itkin LLP

"Scorpion really has not only increased my business, but it's taken away the pressure and the fear that I wasn't keeping up in the marketplace, that my advertising was falling behind." Angie Seymour Partner, Law Firm of Seymour & Associates, P.C.
Let's get winning with better immigration lawyer marketing
Ready to get started? We'll bring you more of the cases you want. You stay focused on winning them.