Video Marketing
Tell your story through

video
Video is the single best way to convert more customers and tell your story. We'll shoot your videos, build your ads, and keep your brand top of mind.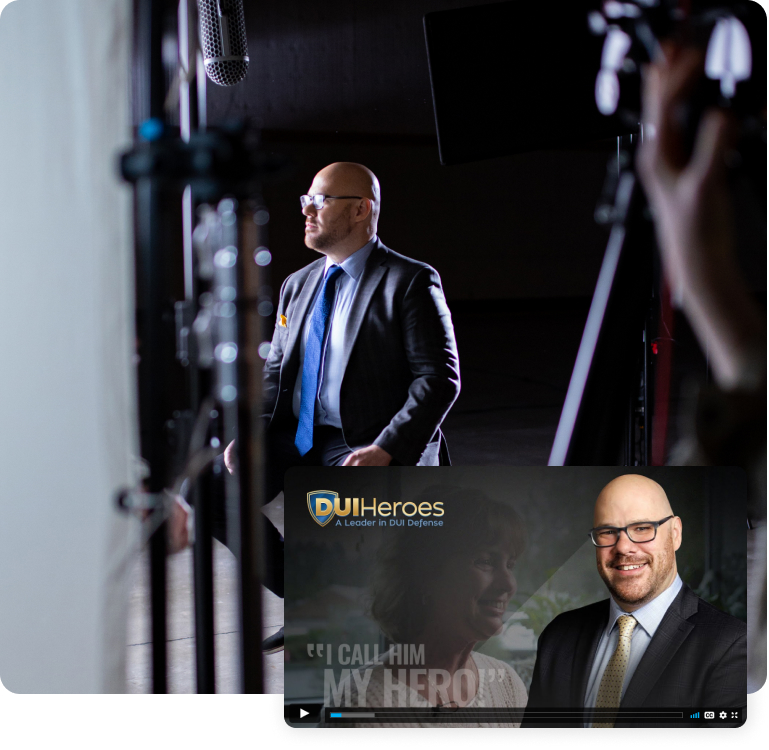 it's better with video
Video advertising that works
Use the power of video to make your marketing more impactful and effective.
100+million leads generated
100+million video ad views
1+billion visitors generated
Features
Video marketing to showcase your brand
Unmatched production value

We help you leverage the power of video by creating a plan with you and then using our professional production team to create videos that showcase your best business.

Better visibility

We use search engine data analytics and entertaining storytelling to make your video stand out. The result? More leads and increased awareness of your business.

Your message, your way

We handle video production, logistics, and planning so you can focus on the message. Our team then puts your videos to work on your website, with marketing, so you have the time to run your business.
Our Mission
Our only goal: share your story.
Nothing reaches an audience on a personal level like a video. See for yourself with real videos of real clients.
Play Video

Arnold & Itkin Brand Story

Play Video

HHR Brand Story

Play Video

One Hour Heating & Air Conditioning Commercial

Play Video

Mister Sparky Electric Commercial

Play Video

Rafi Dental Brand Story

Play Video

Cunningham Bounds Brand Story

Play Video

Benjamin Franklin Plumbing Holiday

Play Video

Merel Family Law Brand Story

Play Video

Service Master Clean Commercial
Video Your Way
Make it personal. Custom video marketing for your business.
If a picture is worth a thousand words, imagine what video can do for your business.
Video marketing is a must for any business looking to tell their story, make more of an impact in their market, and grow like never before. With Scorpion, you get a premium partner for all of your video marketing needs.
Our in-house, award-winning studios team can take your concept and make it a reality, take your story and share it on a personal level, or help you express all that you are, all through professional video. We will bring the crew to you and film on location wherever you want to get the best view of your business and customers.
We can create videos tailored to marketing on social media, commercials, your website, or even an email marketing campaign. There's no limit to a video's reach.
Adding video to your content strategy can boost your marketing and help you connect with more audiences on a personal level. You can also start developing a stronger, more loyal customer base of people who enjoy your engaging video content.
Let Scorpion start on your video marketing today.
"You guys are outstanding. Your vision and attention to detail is amazing. You listen. You care. You care about our brand and our business. But you also care about us as people."

Stephan Ulbrich

Mister Sparky
Video Solutions
Video marketing, taken further.
Branded and integrated into every part of your marketing strategy, we take video to the next level with curated packages to capture your brand
Video creation for your content strategy

Our team of experts will handle the pre-production, production, and post-production. We will come out to your location and film a number of videos depending on the package chosen. And seamlessly integrate that video into your content strategy; blogs, social feeds, website, and more to capture attention and generate leads.
"Scorpion has helped my firm grow into one of the leading law firms in my area for employment law. The lead generation is outstanding with the largest challenges being keeping up with the volume of calls and the growth of our caseload. Beyond happy with the results." Gregory S. Sconzo Attorney, Sconzo Law Office, P.A.
Contact
Improve your marketing with video.
Deliver a message that's uniquely yours, to the audience you want, with video marketing tailored to your industry and your goals. At Scorpion, we help you get the most out of every video so you can grow your best business.
FAQ
Have questions? We can help.
What are video services?

Our video services are performed by a team of experts who handle it all: scriptwriting, editing, filming, preproduction, and post-production. By utilizing video services, you're tapping into one of the best ways to reach your target audience. It's also one of the strongest ways to build brand awareness, rank well, and reach customers on social media. Our video services include everything you need to set your video journey in motion. 

Why do I need video services?

Your story deserves to be told the right way. And with so many advances in video marketing, it's important to capture the emotion and message that's going to draw in your target audience. Far from what you can accomplish with an amateur selfie video, our professional team can capture valuable content and turn it into an impactful avenue that helps drive your marketing. With our video marketing services, you can reach your customers in a format that's easily sharable on social media and helps with rankings.  

How does Scorpion help with video marketing?

Video is one of the most popular content formats to share on social media and provides a powerful means of building brand awareness. We have our very own in-house production team that can create professional videos for your business. From commercials that are television ready to ads for your Facebook feed, our team has the expertise and equipment to tell your story and sell your brand to your ideal customers.
Learn More
How to get started with video marketing
What you need to consider for video marketing?
As with any approach to marketing, you need to have a point to your strategy, and video marketing is no different. If you're doing it just because it's what your competitors are doing, it could be a great way to waste your time and money.
However, if you start off on your video marketing journey by creating the goal you want to achieve and pinpointing the audience you want to reach, you'll be in good shape. Coming up with your strategy will be easier once you answer those first two questions. Next, you want to set a budget (and stick to it). That may mean you have to keep your creative elements under control, but a quality production doesn't need to cost a fortune.
Remember to keep your goals in mind during video creation, and don't forget to be yourself. Pulling away the curtain and letting people see the wizard is a great way to build solid customer connections for you and your business.
What are the four main types of video marketing?
Your video marketing can be whatever you want to make, but there are four main types that companies like to develop: education, company culture, product, or testimonials. Some businesses also delve into the world of multi-video series, which consists of mini-documentaries and web series, but we'll focus on the main four.
Education and product videos are used to provide information to the audience. If you're developing an educational video, you will teach the audience something. A lot of service-based companies can take advantage of this type of content.
If you're an HVAC company, you can develop education videos on how to do home care maintenance. Product videos are usually put out to introduce a new product or show how a current one works.
Testimonials and company culture videos build brand awareness for your company. Testimonials (usually provided by happy customers) provide faith in your business. Generally, businesses put this type of content on their website. Company culture videos give a glimpse of how things look and work behind the scenes of your business and build on the personality of your brand.
There's a strategy that accompanies each type of video, and most likely, your business can utilize any and all.
How video marketing can boost your brand awareness and growth
Unless you're selling a very straightforward product such as clothing or sports equipment, developing user understanding without video content can be difficult. Text-only digital advertising can get you far, but only so far. Video marketing can drive home what your product or service is all about—all while putting yourself and your story in front of your customers.
A clever video campaign can get you more shares on social media, more conversion rates, and higher ranks on search engine results, which directly impacts your growth and sales. There is a big potential to tap into evoking emotions with videos services using tone of voice, music, even facial expressions. And that's the human touch that people are looking for.