Website
Get your

best website
We design and build your website so you can tell the right story, generate more leads, and increase your revenue.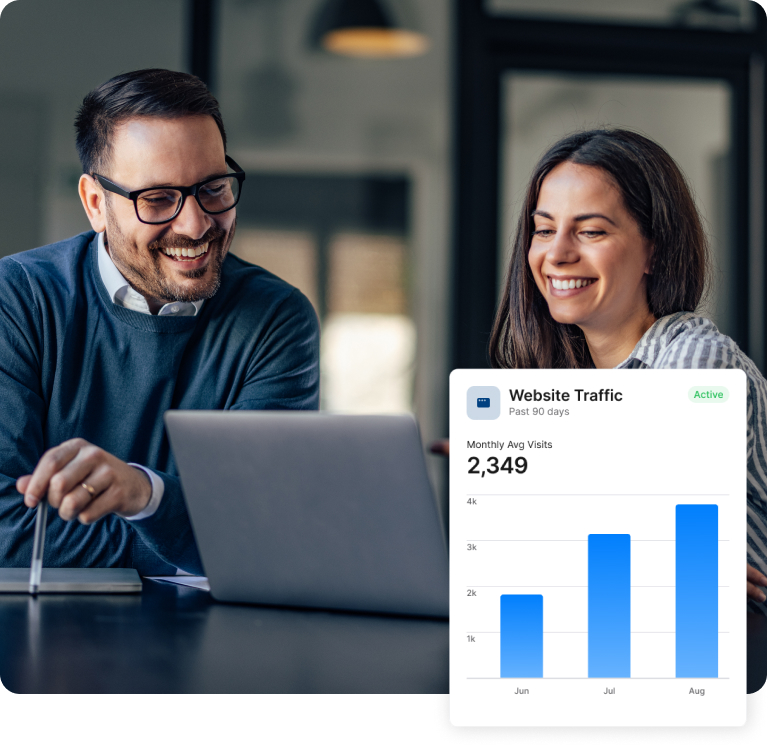 get a better website
Results that speak for themselves
100+million leads
70+million phone calls
1+billion visitors
Features
Better website, better customers
Give visitors a better experience

We design and build your website, giving you the tools to add, change, and remove content whenever you want. Our team is here to manage and update along the way.

Turn traffic into transactions

Traffic means nothing unless it converts. We work to improve bounce rates, site speed, user experience, and more, freeing you up to do the things only you can do.

Track and improve website performance

Always stay informed with reports in the same dashboard where you track it all: ranking, lead flow, return on investment, and more. Quickly spot any gaps and adjust before they can take a toll on your revenue.
Beauty & BRains
A stunning website that converts. You really can have it all.
Your website is the center of your marketing universe. It's the landing spot for every ad, search result, and referral. It's where your customers book appointments, read your story, understand your services, and decide if they need you.
All of these reasons are why we build you the best website possible. Our award-winning design and programming team will work with you to understand what you need and then create a website that turns more traffic into leads and more leads into customers.
But that's not all…
We will design your website to catch the attention of your target audience with colors, imagery, video, and other assets that compel visitors to stay. Combining beauty and functionality, we consistently build websites that outperform the competition.
Take advantage of features like live chat and online scheduling to improve customer experience and create a first impression of credibility. Pair your website with our other marketing services, and you will be perfectly positioned to rise to the top of search engines with SEO, informative content, a better social media presence, and ads that drive even more traffic to your business.
Get started with an award-winning website from Scorpion. You really can have it all.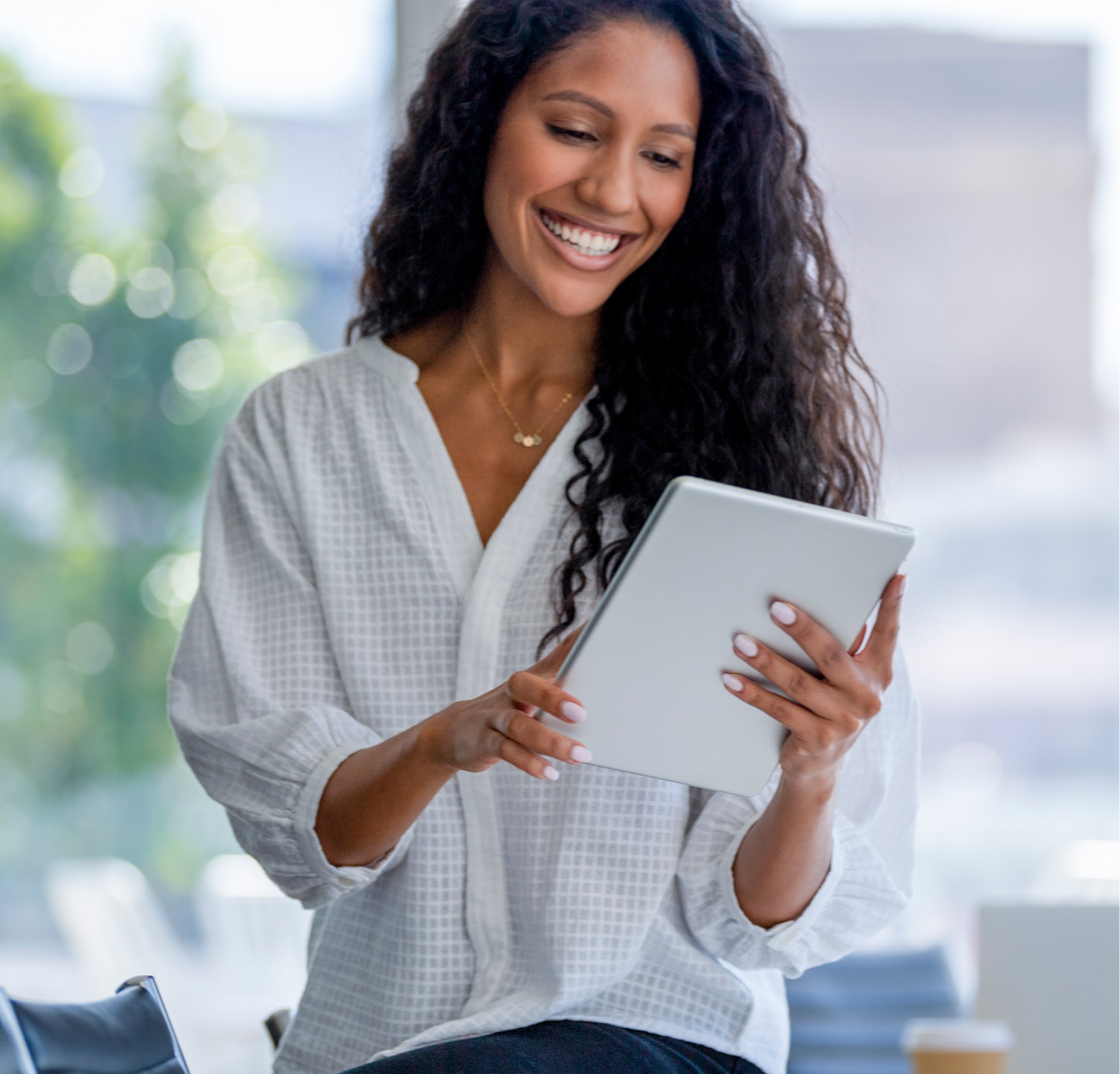 "As someone with a business degree, I understand how important first impressions are. For legal clients, first impressions happen on your website—you're not even considered unless you're at the top of search engine results."

Casey Baxter

Partner, Baxter Harder, LLC
Website Solutions
Get more than just a website.
Scorpion seamlessly combines eye-catching designs with cutting-edge technology to build websites that rank and convert.
"The ROI, the quality of the calls, the quality of the leads, the customer service...everything Scorpion has done has exceeded my expectations." Sekou Clarke Attorney, The Sekou Clarke Law Group
Contact
Get the best website possible.
We partner with you to create a website that works for your business, not anyone else's. Your customers then find you and choose you, again and again—and you get more of what you want out of your business. Every day.
FAQ
Have questions? We can help.
What is website management?

Website management is the process of building and then maintaining your website. Part of this management is making sure the site has up-to-date information, functions well, loads quickly, and is secure. It also encompasses general site maintenance, content delivery, and load time monitoring. Without it, your site has the potential to become dated and inoperable, and nothing drives away a potential customer quicker than a poorly maintained website. 

Why do I need website management?

You never get a second chance to make a first impression, and your website is your introduction to a customer. A quality site communicates your brand message, provides an idea of what kind of service they can expect from you, and adds legitimacy to your company. Website management also helps you stay on top of security updates and any changes that could affect the performance of your site. Our management system provides you with the expertise of a developer while letting you easily monitor and control how your site looks and performs. 

Does Scorpion build websites?

Our team of award-winning designers has been building websites for over 20 years. We use our own cutting-edge technology to manage your website and can also add helpful features like live chat and online scheduling to improve your customer experience. We take care of your website and all other marketing so you can focus on running your best business.

How much does a website cost?

The cost of an average website is difficult to pin down as it depends on a variety of factors such as whether or not you're hiring a web designer, how often you intend to update your content, and what kind of design you're looking for. You may also want to consider investing in SEO (search engine optimization) and other digital marketing tactics such as Google Ads in order to help drive traffic to your website. This will cost extra but can be invaluable when it comes to getting people interested in your website's content. Its best to do your research on if you want a full service web design company to customize a website to your company or if you would rather try a templated website that you manage yourself.
Learn More
How to get started with website management
What does a business website need to offer?
A successful business website isn't about bells, whistles, and flashing lights. It's clean, simple, and straightforward. The branding message is clear and used throughout the site and the content provides the reader with information and opportunity.
Does that sound like you're site? If not, it's never too late to evolve. Start with your homepage. It should contain the most relevant information at the top. For a service-based company, that means information about where you provide service, how to contact you, and a place for pricing or estimations. For product-based companies, that include new merchandise, deals or sales, and purchasing options.
Provide compelling content on your site that includes SEO keyword optimization so you rank well on search engines. That includes blog posts, videos, newsletters, or resources your audience may find valuable. At the end of the day, your website should provide a top-notch user experience, be mobile-friendly, and easy to use. And leave the bells, whistles, and lights for the roller rink.
How to incorporate the keys for a good user experience
Each day you're going to have visitors to your site. That's the point right? So think about the layout of your site in their eyes, meaning your visitors. Are the roadmaps clear? Is it easy to move from one page to another? Are users fleeing your site shortly after arriving?
For an ideal UX design, you want to consider a few things about your site experience. Usability, design, and content creation. Usability deals with not only the journey each customer takes when visiting your site, but the creation of it. What do you want the customer to do when they land on your page? Is it happening? Software that tracks UX can help identify where people go on your page so you can act on improvements you may need.
Design is the look of the website true but it also encompasses what your brand is, and how it will benefit the user. Content should educate and compel your visitor to act—whether that's making a purchase or hiring your services.
How to get started with building your site
Before you start browsing website-building options, you need to have a clear idea of what the goals of your website will be. If there's more than one decision-maker on your team, you need to sit down together and decide on a few things. The first is the user goals: what do your visitors want? Then consider the business goals: what do you want to accomplish as a business with your website? And then combine the two together to form the foundation of your website.
As you consider your goals and decide the function of your website, remember to keep a pencil view on things. What do we mean by pencil view? Remember that not everything is set in stone. Your business will evolve and grow and so should your reaction to your site. If something isn't working, change it. If something is, keep doing that only more often.
For businesses who do understand the importance of an adaptable website, a management platform like Scorpion's provides you the tools you need to edit, change, and update your website without the necessity or heavy lifting of a developer.