Pest Control
The best

pest control marketing
Get all the tools and support you need to show up online, get more customers, and run your business with less fuss. It's digital marketing, simplified.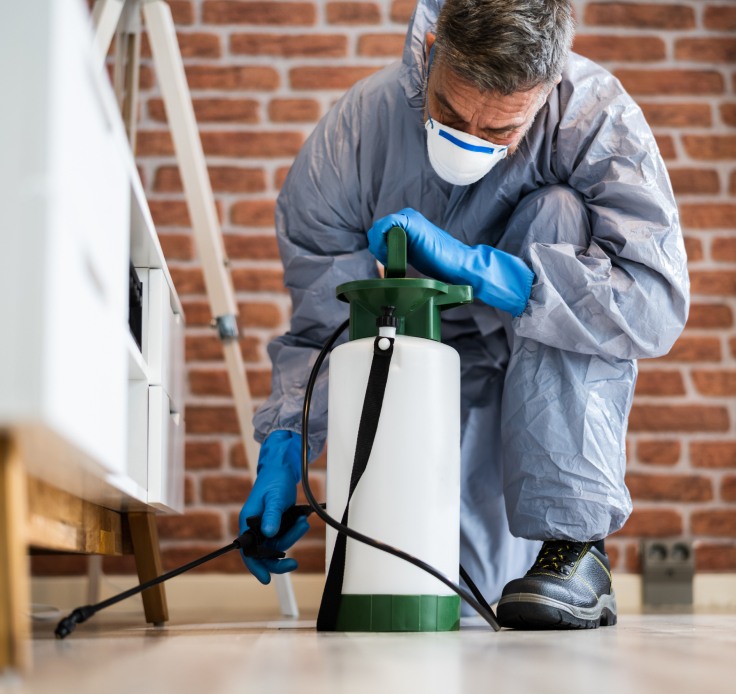 We recognize that we are substantially different from other pest control companies and we make sure the details and the small things that we do make a really big difference. Josh Schiffman President, Sage Pest Control
Product Solutions
There's no business like yours. Let's make it known.
Rank higher. Get more leads.

We'll manage all your marketing – email, lead management, digital advertising, and content creation, so you get more leads and rank higher on search engines.

Delight your customers

Our tools and team will help you get paid faster, easily talk to your customers with chat and text, and schedule your customers quickly. All of that to give you more time to focus on building a great business.

Engage your customers, grow your revenue

Need help connecting with your customers? Our team of experts will help you manage your relationship with your customers on social, email, and other sites online, so you can focus on engaging with them in person.
Pest Control Marketing
Marketing built for your pest control company
As a professional in the pest control industry, you need to be seen as the first choice in your service area, while keeping up with seasonality and increasing market demands. This takes the right strategy, website, and campaigns delivered with pest control industry expertise and high-performance technology—customized to your goals.
Get the customers you want with a personalized marketing plan for your pest control company. We have all the tools and technology needed to build your website, handle your advertising, manage your online reputation, create compelling content, and so much more. Plus, you get the support of a team of experts who know your industry.
But wait, there's a bit more to it.
Instead of wondering what ads are working or if your budget is going as far as it should, you'll get clear and detailed reporting on all marketing efforts. We build ranking, advertising, and marketing strategies that are based on the unmatched and undisputed insight that only artificial intelligence can provide, keeping a finger on the pulse of what works for pest control companies in your area.
Scorpion puts all of your marketing needs in one place, freeing you up to focus more on everything from running daily operations to planning for future growth.
"Knowing what we know now, we would have made this shift a long time ago. We have more time and confidence in our digital marketing."

BJ Gall

General Manager, Frames Pest Control
Who We Help
Businesses we help
We help thousands of businesses across North America reach their goals. Learn more from the list below.
Testimonials
Your wins are our wins
We partner with you to create a marketing strategy that works for your business, not anyone else's. Your customers find and choose you, again and again. And you get more of what you want out of your business. Every day.
"The fact that I'm not even thinking about what needs to be done for my marketing on a day-to-day basis is HUGE for me. There are so many responsibilities I'm constantly juggling. When it comes to marketing, I know it's being handled, so I don't have to worry about it." Shane Mays Co-owner, Leafs-U-Green Landscape Services

"Working with Scorpion is infinitely better than what I was doing before, which was just shotgunning money just to keep my phone ringing. There was no strategy." Tim Flynn Owner & CEO, Winters Home Services

My marketing team at Scorpion doesn't just build my campaigns and call it a day. They make sure to get me set up with the best strategy for reaching my long-term business goals. Scott Reisack Owner, EZ Flow Plumbing

"Since working with Scorpion, we've had nothing but record-breaking revenue months... We always hear back from our rep within 10 to 15 minutes." Erika Schneider Co-Owner, A-TEMP Heating, Cooling, & Electrical

"If you don't get the leads and the customers to us, we don't sell a darn thing. I can say that 70% to 80% of our growth in the last couple of years is due to Scorpion...but more than that, it's the customer service I really appreciate. Andrea and her team are amazing. They make me feel like I'm their only client." Bill Gray Founder, Atlantic Coast Appliance