Pest Control
Upgrade your

pest control marketing
If you're a business owner in the pest control industry, you know how important it is for customers to find your services quickly. A partnership with Scorpion can help you reach your target audience and convert them into loyal customers.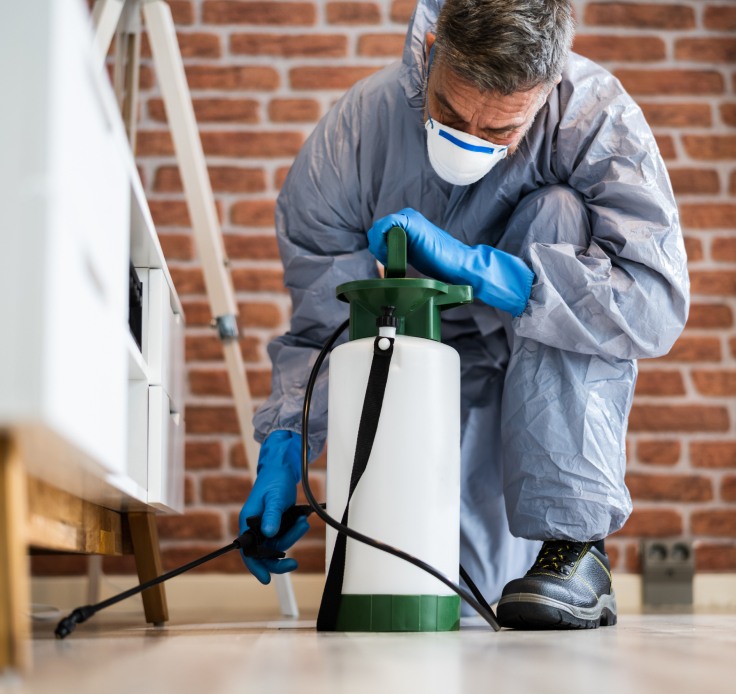 We recognize that we are substantially different from other pest control companies and we make sure the details and the small things that we do make a really big difference. Josh Schiffman President, Sage Pest Control
Product Solutions
There's no business like yours. Let's make it known.
Pest Authority: Boost ranks. Increase leads.

Ready to get to the top of search results for 'pest control businesses near me'? Our

Ranking AI software

, along with our expert team, recommends the content, keywords, and SEO strategies your website needs to improve its rank on search engines. We also run

digital advertising campaigns

to increase your lead flow so you can focus on keeping your customers pest-free.

Stay in constant contact with customers

For a pest control business, convenient communication is key, and our platforms make it easy. With features like

AI Chat

, texting, and real-time conversation tracking on our

Connect Platform

, we make it easy for customers to reach you.

Build customer confidence with a professional website

Just like a solid foundation will help keep termites out, a foundational website will help keep customers engaged with your business. Our team of experts creates a polished,

well-designed website

that prioritizes SEO, Google best practices, and industry keywords so your target audience can find your business fast.
Pest Control Marketing
Marketing built for your pest control business
When running a pest control business, the last thing you want to worry about is your marketing performance. That's where we come in. We handle the marketing strategy, website development, and marketing campaigns while you focus on building a best-in-class pest control business.
Reach the customers you want with a pest control marketing plan designed specifically to help you achieve your business goals. The Scorpion empowers you with cutting-edge technology, like AI Chat and Google updates, plus tools that handle your website, advertising, and so much more.
Plus, you get the support of a dedicated team of experts who truly know your industry.
At Scorpion, we make sure you know how your marketing dollars drive leads to your business.
Our team keeps a pulse on the latest marketing trends and technology to help you outperform your competitors while providing you with clear, detailed reporting so you know where your budget is going.
Put your pest control marketing needs in the hands of the experts so you can get back to running your best business.

"We recognize that we are substantially different from other pest control companies and we make sure the details and the small things that we do make a really big difference"

Josh Schiffman

Sage Pest Control
Results that speak for themselves

Sage Pest Control
With Scorpion, Sage Pest Control created a better brand experience that attracted more residual pest control customers — and reflected their unrivaled customer experience.
368%
Increase in organic web traffic
93%
Increase new customer leads
74%
Increase advertising leads
Evergreen Plumbing & Mechanical LLC
Marv Colby opened Evergreen Plumbing, but without marketing guidance from his previous mentors, he felt like he was on a one-man island. After partnering with Scorpion, he took his small business to the next level with increased growth year over year and consistent leads-and work-for his team.
20%
Growth year over year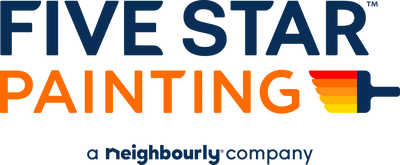 Five Star Painting
With a brand new marketing team on their side, Pedro and Jorge launched a campaign with a focus on advertising and haven't looked back.
Testimonials
Your wins are our wins
We partner with you to create a marketing strategy that works for your business, not anyone else's. Your customers find and choose you, again and again. And you get more of what you want out of your business. Every day.
"The fact that I'm not even thinking about what needs to be done for my marketing on a day-to-day basis is HUGE for me. There are so many responsibilities I'm constantly juggling. When it comes to marketing, I know it's being handled, so I don't have to worry about it." Shane Mays Co-owner, Leafs-U-Green Landscape Services

"Working with Scorpion is infinitely better than what I was doing before, which was just shotgunning money just to keep my phone ringing. There was no strategy." Tim Flynn Owner & CEO, Winters Home Services

My marketing team at Scorpion doesn't just build my campaigns and call it a day. They make sure to get me set up with the best strategy for reaching my long-term business goals. Scott Reisack Owner, EZ Flow Plumbing

"Since working with Scorpion, we've had nothing but record-breaking revenue months... We always hear back from our rep within 10 to 15 minutes." Erika Schneider Co-Owner, A-TEMP Heating, Cooling, & Electrical

"Finally, a Marketing partner that I feel good about. One that has exceeded their promises and provided daily attention to our marketing channels...I couldn't be happier with my marketing strategies!" Dean Morgan Owner, Discount Service Electric
Learn More
How to get started with pest control marketing
Getting your pest control business ahead of the competition takes more than hard work. You need to incorporate marketing techniques to keep up with the ever-evolving digital world. More and more people are using their phones to search for home services businesses they need. Find out here how to get your business seen first.
Is website development important?
Your pest control website is where potential customers land when they need your services. Because of the nature of your business, most customers looking for your service are probably in a hurry to get rid of their problem.
Make sure the most important information is listed at the top. That includes whether or not you service residential, commercial, or both, what kind of pests you handle, how to get in touch with you, and if an appointment is necessary or technicians can be sent out within 24 hours. It's also a good idea to list how and with what you get rid of vermin. Customers want to know what kind of chemicals or gases will be used in their homes.
Your website should be always be evolving. If it's not regularly maintained and updated with new information, it will not rank well on Google. Part of getting seen on search engines is the use of target keywords. As stated earlier, make a list of pests you can deal with at the top of the site. Provide clear calls to action for customers to act upon. Quotes, reviews, referrals, and information about your team also contribute to a well-rounded website.
What is search engine optimization?
Search engine optimization (SEO) is when you utilize specific keywords on your website that search engine algorithms look for when people submit their inquires. If your content matches or answers what people are looking for, your site will show up on the first page of results. For any business, that's a good place to be.
Your pest control business should be at the top of the page when local customers search for your services. The best way to do that is to first, register your business on Google My Business so Google knows you exist and where. Second, use keywords in your content that customers may search for. Such as the first few signs of a bedbug infestation, or how quickly your technicians can clean out cockroaches.

Studies show most people use the phrase 'near me' or 'by me' when looking for services. Make sure your business location and where you serve is clear. Between local SEO optimization and providing informative content on your site, your page should rank well.
What is digital advertising?
Digital advertising is the use of online ads, including landing pages, eBooks, popups, social media ads, banners, and email schemes to raise your brand awareness and drive sales. With the increasing use of phones, tablets, laptops, and computers, your pest control business needs to have a digital presence just as much as a physical one.
Take advantage of local service ads to find your ideal clients and expand your appointment list. For localized businesses such as your pest control service, you want to target only potential customers that are in your area. Google ads can help make sure your efforts are funneled to the correct locations. Determine your brand language, outlook, and theme before starting so that everything is consistent and recognizable.
Do you need to worry about social media marketing?
Social media can be one of the quickest ways your business can interact and find new clients. A lot of people searching for your service may reach out directly on your posts to find out where you provide service, what you eliminate in your pest control field, and how quickly you can provide service.
It's also a place to build brand trust because you can answer questions quickly and build confidence in your abilities. While pest control may not seem like the type of content that goes viral on social media platforms, it's important to have a presence and maintain it.
What is included with content marketing?
Content marketing is when you provide online resources for your audience in the shape of videos, blogs, eBooks, podcasts, newsletters, or anything that can be considered digital material. Content is also where you can focus a lot of your SEO keyword efforts.
As a pest control specialist, you understand what questions clients have had in the past, what they want to know about the process, and how you conduct your business. Here is where you can provide a lot of valuable resources by answering those questions. Whatever media you choose to use, make sure you have considered content strategy(including market research to understand what your audience is looking for in terms of information) and laid out a content calendar. This will help you stay organized and consistent.