Home Services
The best

home services marketing
We create a standout marketing strategy designed for your plumbing business. Get more customers, keep your schedule full, and get paid faster with the right tools, technology, and support for you and your techs.
Product Solutions
Upgrade your business
All-in-one marketing solution

Transform your home service business with Scorpion. Our comprehensive strategy includes a great website design, targeted advertising, engaging video and written content, and higher rankings. With Scorpion's all-in-one marketing solution, you can take your home service business to the next level.

Make it easy for your customers

In today's world, customers expect businesses to be easily reachable. Scorpion lets you communicate how they prefer, whether that is a call, email, chat, or just booking online. Provide a seamless customer experience that sets you apart.
how we help
Increase traffic. Generate more leads. Book more jobs.
Scorpion has been the go-to marketing partner for home services businesses for over 20 years. We understand the unique challenges and opportunities that come with marketing in this industry, and we have developed a marketing strategy specifically designed to help you succeed. Strategies built for businesses just like yours.
Whether you're looking to add new techs to your team, expand your service area, increase monthly leads, or just spread the word about your brand—Scorpion gives you the right tools for the job. Our cutting-edge technology makes marketing a breeze, and our dedicated team is there to support you every step of the way.
First, our team of experts will build you a great website that is optimized to convert visitors into customers. We'll then help you get more customers through various channels such as paid advertising, search engine optimization, and content marketing. Our end goal is to keep your schedule full, with more, higher quality leads.
We help hundreds of home services businesses by:
Increasing lead volume
Improving web traffic and search rankings
Keeping the schedule full
Our marketing playbook was specifically designed for home services companies like yours, and we'll work with you every step of the way to ensure your success. From website development and content creation to paid advertising tactics, we'll help you navigate the complex world of online marketing and come out on top.
Don't let your competitors get ahead of you. Get started with Scorpion today and let us help you grow your home services business.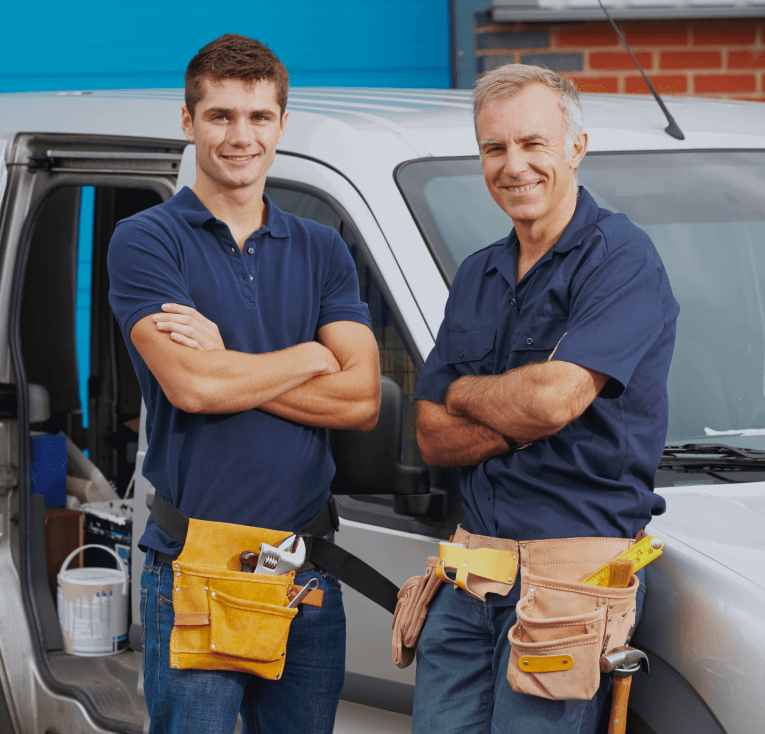 "When I hear Scorpion, I think about click and it's done. I really can't equate it to another company that I've done business with. They get it."

Tim Flynn

Winters Home Services
Home services marketing solutions
With more than 20 years of experience, we understand the ins and outs of marketing—and how to do it successfully. Here's how we help home services businesses like yours:
We understand your ideal customers and how to reach them.
We create a customized marketing plan to help you meet your goals.
We provide actionable data so you know how marketing is performing.
Whether you're looking to grow your business, find more of your ideal customers, or just ease the burden of marketing for your team, we're here to help.
Who We Help
Home service businesses we help
We help thousands of businesses across North America reach their goals. Learn more from the list below.
Testimonials
Your wins are our wins
We collaborate with you to develop a marketing strategy that is tailored specifically to your business, rather than a one-size-fits-all approach. Our goal is to help your customers find and choose you repeatedly, resulting in increased success for your business every day.
"The fact that I'm not even thinking about what needs to be done for my marketing on a day-to-day basis is HUGE for me. There are so many responsibilities I'm constantly juggling. When it comes to marketing, I know it's being handled, so I don't have to worry about it." Shane Mays Co-owner, Leafs-U-Green Landscape Services

"Working with Scorpion is infinitely better than what I was doing before, which was just shotgunning money just to keep my phone ringing. There was no strategy." Tim Flynn Owner & CEO, Winters Home Services

My marketing team at Scorpion doesn't just build my campaigns and call it a day. They make sure to get me set up with the best strategy for reaching my long-term business goals. Scott Reisack Owner, EZ Flow Plumbing

"Since working with Scorpion, we've had nothing but record-breaking revenue months... We always hear back from our rep within 10 to 15 minutes." Erika Schneider Co-Owner, A-TEMP Heating, Cooling, & Electrical

"Finally, a Marketing partner that I feel good about. One that has exceeded their promises and provided daily attention to our marketing channels...I couldn't be happier with my marketing strategies!" Dean Morgan Owner, Discount Service Electric
Learn more
How to get started with home services marketing
No matter if you're an electrician, roofer, or plumber, you can benefit from jumpstarting your marketing efforts and get your phone ringing. Marketing may seem like a whole new ball game you're not ready for, but it's easy to get started. Here's some ways to get started.
Is a home services website important?
Every person wanting to hire a home services contractor will first want to see a website. Why? Because it provides the customer with information about your business right off the bat. Customers want to know where you are located, where you service, what you provide, and how much it's going to cost them.
All this information is present on a well-developed site. But it's not enough to make one, the website needs to be maintained and updated with customer reviews, testimonials, service changes, and ads or promotions you may be running. Your website will be the nervous system to your marketing efforts so make sure it's polished before diving into anything else.
What is home services SEO?
Search Engine Optimization is how your home services business ends up at the top of the page when local customers search for the service you provide. In short, Search Engine Optimization (SEO) is the process of making your site more visible by including targeted keywords that algorithms need to complete inquires.
The best way to take advantage of SEO opportunities without taking a deep dive into the logistical side of things is to make sure your home services business is registered under Google My Business, keep business location up-to-date, and include content marketing in your intro strategy.
What is digital advertising for home services?
Unlike physical advertising, digital advertising is a way to build brand awareness online at half the cost and more of the reach. Digital advertising may seem like a method's that's only good for worldwide clothing companies, but home services businesses need to get their name out there and digital is the way to do it.
Digital advertising can be utilized locally as well as globally and if done right, will target people right in your neighborhood looking for your services. From plumbing to roofing, your ads can get in front of ideal clients on various platforms including search engines, social media platforms, and websites. Think of it as traveling billboards, but less of a cost.
Digital ads come in all shapes and sizes including banners, landing pages, popups, and flash ads to name a few. Google's Local Services ads are a good place to get started.
Do you need to worry about social media marketing?
Home services businesses need to be just as active on social media as any other business because it's more important than ever to engage with potential customers and build your brand presence online. Word-of-mouth and occasional advertising are no longer enough in this digital age.
Content should highlight the type of services you provide, promotions you decide to offer, and educational information that your audience can benefit from. Whether you're a roofer, an electrician, or an HVAC company, social media is an important part of your marketing strategy.
What is included with content marketing?
Content marketing encompasses online material your company puts out. That includes blog posts, videos, eBooks, podcast posts, newsletters, etc. Content marketing puts you in a position to utilize keywords to build SEO efforts and make yourself a source of trust and knowledge.
If your website includes valuable content, search engine bots recognize that content and will put your page in a position where local customers find you first. The first step is to develop a content calendar so you know what you want to put out and when. Home services businesses are in a unique position to publish educational information that promotes trust in your company's abilities to solve issues.