Roofing
The best

roofing marketing
Get a great website, content that converts, improved rankings, and more. We deliver more leads, build your brand, and even improve your reputation.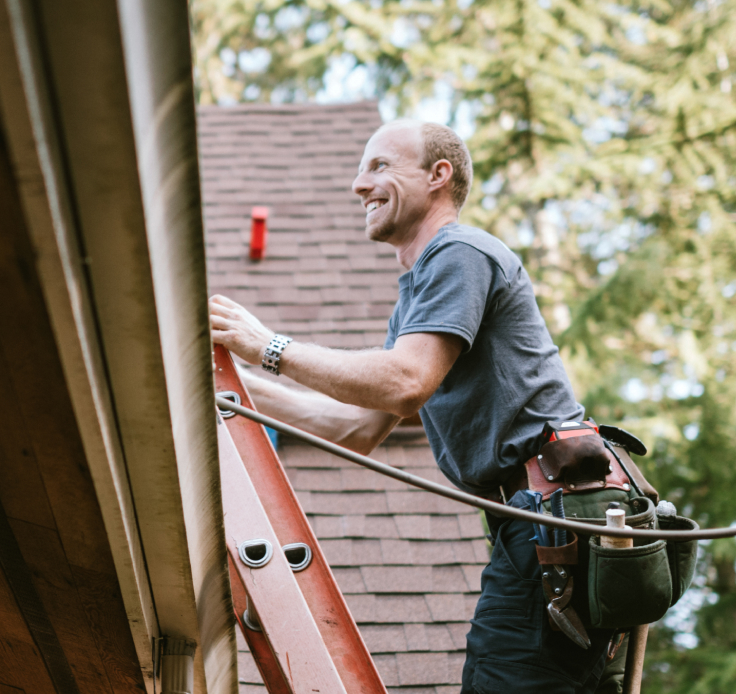 "I LOVE this product—it's BRILLIANT. It's like I get to take my mind off of marketing. There is a professional team on our side who is always available to help and I can put my energies into other things. You guys are OUTRAGEOUSLY WONDERFUL!" Mark Webb Delta Commercial Roofing, Inc., Delta Commercial Roofing, Inc.
Product Solutions
There's no business like yours. Let's make it known.
Build your online presence

Use our marketing expertise and team to create your marketing strategy and assets, so you can focus on running your best roofing business

Attract more leads

We'll bring in more leads with paid advertising and other marketing channels, while our technology will help you keep track of all your new prospects.

Grow your revenue

Our digital marketing strategy will help get your phones ringing so you can close more sales and grow your revenue.
roofing marketing
Raise the roof on your marketing
By choosing Scorpion, you're getting a marketing playbook designed with you in mind—a plan to build your online presence, attract more leads, and grow your revenue.
We take the time to understand your roofing business and tailor a marketing strategy that fits your specific needs. Our comprehensive approach includes everything from asset creation, to search engine optimization, to paid advertising, to marketing automation so you can focus on running your business while we handle the marketing.
By optimizing your website, creating engaging content, and leveraging advertising channels, we ensure your roofing business ranks higher on search engines and becomes more visible in your community. We then pair those lead generation tactics with real-time reporting to help you know exactly how your campaigns are performing.
We also help build your reputation online by helping you monitor your reviews and testimonials, highlighting your amazing work on social media and your website.
Ultimately, our goal is to help you reach yours.
We'll get your phones ringing so you can close more sales and grow your revenue.
"When I hear Scorpion I think about one click and its done. I really can't equate it to another company I've done business with. They get it."

Tim Flynn

Winters Home Services
Who We Help
Home Services businesses we help
We help thousands of businesses across North America reach their goals. Learn more from the list below.
Testimonials
Your wins are our wins
We partner with you to create a strategy that works for your business, not anyone else's. Your ideal customers can find and choose you, again and again—and you get more of what you want out of your business. Every day.
"The fact that I'm not even thinking about what needs to be done for my marketing on a day-to-day basis is HUGE for me. There are so many responsibilities I'm constantly juggling. When it comes to marketing, I know it's being handled, so I don't have to worry about it." Shane Mays Co-owner, Leafs-U-Green Landscape Services

"Working with Scorpion is infinitely better than what I was doing before, which was just shotgunning money just to keep my phone ringing. There was no strategy." Tim Flynn Owner & CEO, Winters Home Services

My marketing team at Scorpion doesn't just build my campaigns and call it a day. They make sure to get me set up with the best strategy for reaching my long-term business goals. Scott Reisack Owner, EZ Flow Plumbing

"Since working with Scorpion, we've had nothing but record-breaking revenue months... We always hear back from our rep within 10 to 15 minutes." Erika Schneider Co-Owner, A-TEMP Heating, Cooling, & Electrical

"If you don't get the leads and the customers to us, we don't sell a darn thing. I can say that 70% to 80% of our growth in the last couple of years is due to Scorpion...but more than that, it's the customer service I really appreciate. Andrea and her team are amazing. They make me feel like I'm their only client." Bill Gray Founder, Atlantic Coast Appliance