Owning a home services business can be challenging. Your company is expected to have same-day service, quick responses, good reviews, and to be available when things go wrong even on Christmas Eve. You have to hire the right people, know when to fire the wrong people, figure out how to grow your business, and what to post on your Facebook page.
That is why it is so important to have a plan for growing your business: to help you get to the next level. This guide was built from interviews with electricians, roofers, HVAC, plumbers, pest control, damage restoration, and other home services professionals who have built a business just like you, and it can serve as a way to kick-start new growth for your home services business and reduce any sparks that could cause issues.
Decide Who You Are as a Business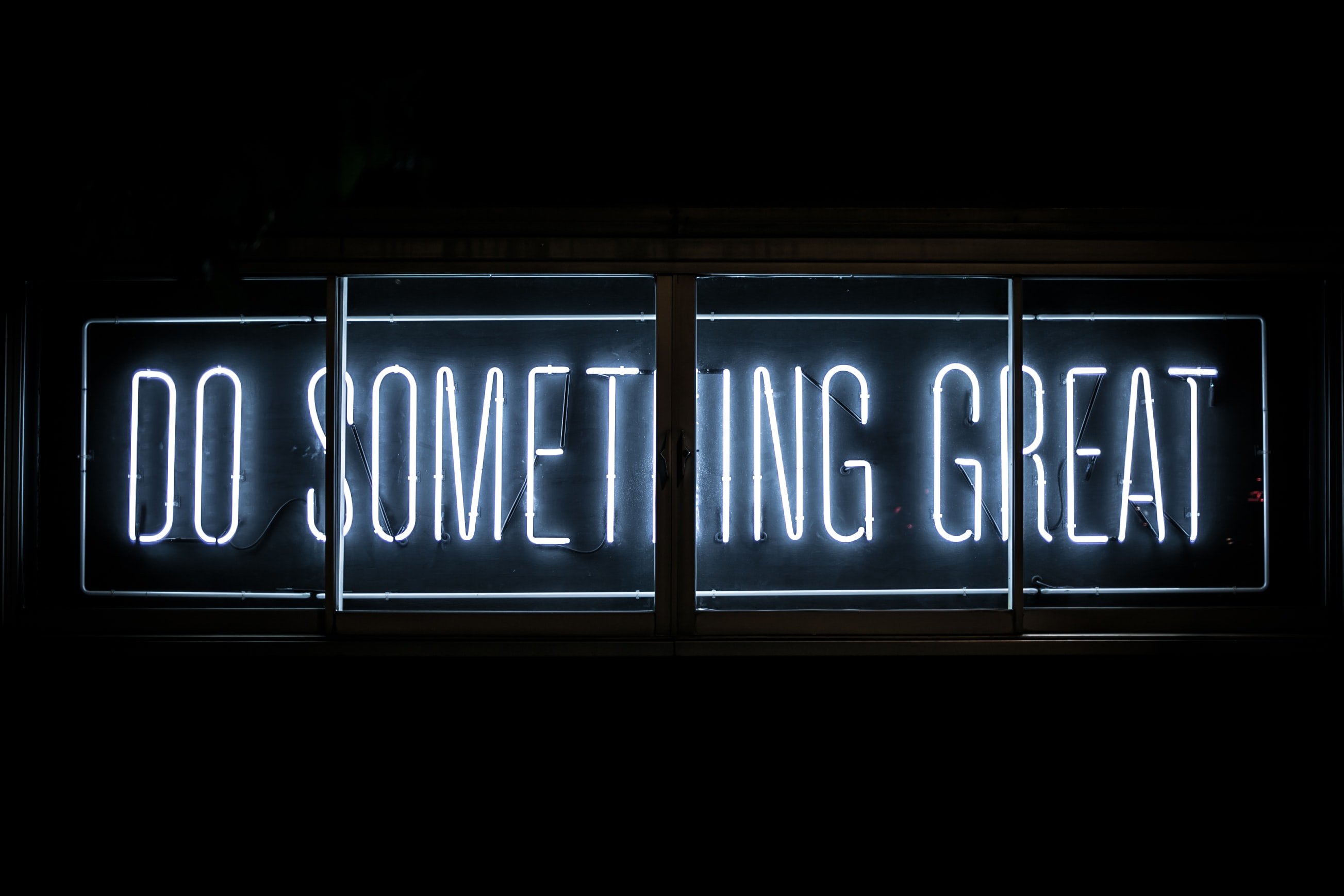 Deciding who you are as an owner and a business will be your North Star for growth: at the center of every decision you make. It can also be something you look back at during hard times to remind yourself why you did this in the first place.
Chances are pretty high that you have at least thought about this—maybe you've even written out a full Home Services business plan. If you haven't done this yet, take out a paper right now, or you can use this template on your computer. Write down the answer to the following questions.
Why did you get into this in the first place?
What are your goals? Where do you want to be in 1 year, 3 years, 10 years? (Company size, communities you serve, adding services)
How do you want the community to view your company?
What are some values that you want to be associated with your company?
It may seem a little silly, but scribbling these thoughts down is critical to long-term growth. So take time to let your mind wander, even draw an idea for that new logo or truck you thought about when mowing the lawn the other day. Once you've done that, it's time to use these thoughts to develop your core values.
"We're making more money now with less people. And my people are much happier going to a job where they're working." Tim Flynn Winters Home Services
Develop Core Values
Developing core values for your company will help you grow your business, take care of your customers, and hire the right talent. They will be a guiding light to how you work with everyone and ensure your employees provide the same care to your customers that you would give them.
"It's not hard to make decisions when you know what your values are." —Roy Disney
Your values should answer who you want to be as a home services business. They should be a part of who you are with your customers, when hiring people, and in your marketing. It takes time, but steady effort will help your core values become associated with you in the community.
For example, you may have a core value of "put your customer first." This is a great value to have especially in the Home Services industry that thrives on repeat and referral business. For this to truly become a core value, you'll need to be an example of that to your employees.
That could involve offering 24-hour on-call emergency technicians or same-day service. It could also be as simple as having technicians put disposable shoe covers on their shoes before entering a home. These would be examples of not only writing "customer-first" as a core value, but also showing it in your business.
Some Common Core Values to Consider
There are definitely some common themes when it comes to successful businesses' core values. Here are a few you could consider.
Customer-first - We take extra steps to make sure customers have a great experience.

Community-focused - We want to become a piece of the community that can't be replaced.

Clean, fun work environment - We want to provide a place where people want to work.
If you've been doing this for a long time, you probably already have a set of core values established—just make sure to write them down and refer to them often. Write 3–5 down and think of ways you can make sure they come through in your business. That effort can be fun and will pay for itself in the future. 
Don't forget to reinforce your values
You need to commit to your core values and find ways to bring them into your business. For example, you could:
Immediately reinforce when employees put your values into action with simple comments like "Good job with putting our customer first there."

Recognize an employee each week/month for each value

Ask interview questions that relate to your values

Display your core values in break rooms and review them in company meetings

Make sure customers are seeing those values by gathering feedback
It's one thing to say you have values and another to truly embrace them.
"The biggest part of our 5-star success is our core values." Mark Cline, Service Manager of Yochim plumbing
Put Your Customer First
When you put your customers first and provide a good experience it will start to impact all pieces of your business. You will even start to get more inbound calls with the exact customer you want.
"Now we're finally getting calls from customers in the areas we serve— and they're looking for the exact types of services we want to focus on as a company." Chris Jerolaman CJ's Heating & Cooling
In the competitive world of home services, it's even more important than ever to put your customers first to make sure your phone keeps ringing.
It can cost up to five times more to acquire a customer than to retain an existing one. That is a lot of money going down the drain if you aren't able to come up with ways to keep that customer loyal to you. Here are a few things to consider.
Live Your Core Values
Core values start with you. If you treat your customers well and make them a part of your culture, then your employees will follow. Some ways to encourage that are hiring and training the best talent, providing convenient service options like 24-hour service, putting boot covers on before entering a home, saying hello when they open the door, or asking for a review.
A few of these options are big additions, but something as small as clean uniforms and booties are minimal expenses with huge impact. Your customers will note the little things you do to add value.
One multi-trade company in Utah is even known for covering your carpet and flooring with floor mats in the wintertime to prevent any chance of bringing dirt or water into your home. That's putting customers first, and that's living up to one of their core values.
Show That You Value Your Customers' Time
When answering or responding to a phone call or getting a technician to a house, speed is key to showing your customers they're first. That may be something you have to build up to or something you choose to implement right away.
A same-day guarantee or keeping appointments within a reasonable time frame will help attract new customers and keep old ones.
Customers may not call you until there is an issue or emergency, so having the staff or technology to assist with scheduling and repairs is crucial to get an edge. For example, you can use customer relationship management (CRM) software to store your customer information. Whenever a previous customer calls, it will link to your CRM and pull up any notes about that person. It also provides an opportunity to follow up on previous jobs and even address them by name when they call.
Another example of technology helping you save time and put your customer first is live chat. You have probably seen them within a Facebook business page or other websites that ask if you want to connect with the team via text chat online. They are growing in popularity and make it easy to connect a conversation directly to your calendaring system or even directly to a technician. This makes it so one person can easily take on several customer appointments or questions at once.
"Live chat has been a game changer—working with High 5 Plumbing has never been easier for customers. Anyone who comes to our website can get an answer to a question lightning fast...people love it." —Levi Torres, High 5 Plumbing
Focusing on getting the right customer in and keeping them will help grow your business.
Create a Community of Loyal Customers
Oftentimes, the best customers come from referrals. After you've wowed your customers with great service, you want to find a way to bring them into your community. Doing so can be as simple as giving them a magnet that they put on their fridge—this will not only help them remember to call you again, but also serve as a free ad to all the friends and family members who visit their house.
You could also create a newsletter to share home services tips and seasonal advice, or have a Facebook page where they can reach and follow you.
Offering a loyalty discount to repeat customers or an incentive if they refer new customers are other ways to help build your community. For example, you could try offering a free drain cleaning after a customer gives you five referrals, or a 15% off coupon on their next service for every referral.
Many home services companies even go as far as charging a monthly fee for a loyalty program. You can charge $20 a month to your most loyal customers, then offer them a 20% discount on major services, free inspections and offerings of minor services like drain clearings, and no service call fees when they need work done.
Monthly loyalty programs can be a nice way to encourage customers to commit to your business and to get a consistent flow of money for when the phones aren't ringing.
Finding ways to stay connected with your customers with content, mailers, magnets, social media, or other outlets will be a great way to ensure community growth and REFERRALS. Each piece of marketing will reinforce the previous commitment they made to you.
Hire and Retain the Right People for Your Home Services Business
This is probably the thing that is much easier said than done. Hiring can be an immense challenge, especially in home services. Dealing with turnover and wrong culture fits can set your company back from growth.
"When it comes to us, our employees are everything. If you can get hiring right, then a lot of other things will fall into place." —Alex Harrison, owner of Rooter Works Plumbing and Drains
Hiring the right people
A great first step to putting your values into action is incorporating them into your hiring process. They can be a North Star to determine who fits your company culture and a way to hold current employees accountable. Values will also help create a culture people want to be a part of, so that your phone is ringing with customers and future employees wanting to join you from competitors.
Make sure your culture shines during the interview process—46% of job seekers cite company culture as very important when choosing to apply to a company.
Stay connected with associations and schools that provide home services certifications. If you have a presence there, you will start to see a flow of new talent coming to work for you.
From talking with our clients, we've also found that posting open roles on job sites like Indeed is a great way to get quality candidates.
Retaining Your Best Employees
With fair pay, training your technicians to sell, creating a good working environment will ensure you keep good talent. The same BuiltIn survey we mentioned above shows that employees who don't like their organization's culture are 24% more likely to quit.
Consider your employees as your personal customers. You need to find a way to mesh the type of place you want to work in with the type of places others want to be a part of. It can be simple, like bringing donuts or pizza on a Friday, organizing summer BBQ get-togethers with employees and their families, offering training to add skills to their resumes, and occasionally giving out company t-shirts or other items. This will help create an environment people want to be a part of.
Build a Brand the Community Loves

"After Scorpion launched the website, there was a steady stream of calls. They were calls that hit the nail on the head of exactly the customer I wanted to reach." Joe Ursini Pro Power Services
You can have amazing core values, a strong set of skills, and convenient service options, but if you don't have customers, you don't have a business. For some, marketing may feel like a box where you put money in and it magically disappears.
If done right, marketing can be the biggest key to your growth in your community and beyond.
Get Your Google My Business Listing
Setting your company up on Google My Business is an immediate win that can have a huge impact on your online presence. You've probably seen other businesses' listings before—if you're searching for a product or service, they show up near the top of the results page and provide a company's contact information, average review score, and a link to their website. 
This will be a foundational piece for how people find you online with a search,and to help you get more web traffic. Getting this done, if you haven't already, is a short process. 
Create Your Home Services Website
Gone are the days of starting your company name with an AAA to be at the top of the Yellow Pages. Today, there are over 5.4 BILLION Google searches a day with over 56% of those coming from mobile devices.
Your website is the gateway to who you are as a company. 88% of people will know in less than one second of viewing your website if they want to do business with you. It doesn't need to be a huge site at first. You can simply have a homepage with a phone number and a picture of your crew to personalize.
A website is something that is continually evolving, so get something up, link it to your Google My Business listing, and then continue to add more content and testimonials from your customers as you go along. You may also consider getting some help with your website management. 
There are a lot of great options to choose from if you're looking for an experienced company to get your website set up for you. With 95% of our clients giving us a 4-star review or higher, we recommend you check out Scorpion to help you take care of your website needs. You can get a free demo today!
Set Up Your Home Services Business Facebook Page
A Facebook Business Page can be a place to connect with your customers directly. It can operate as a light website as you get that set up as well. Having your Facebook Business Page setup is the first step to creating an overall social media marketing strategy for your business. 
Your goal initially with marketing is to be found, and if you have a website, a Google My Business listing, and a Facebook page, you have the majority of web traffic covered.
Fill your page with images of you in the community, connecting with customers, and pictures of your business itself. Home Services companies have a unique opportunity to be a fixture to the community and Facebook provides a visual portal for that.
Create Your First Ad
Online advertising is a key component to growing your new business. Google and Facebook are the two most popular places for ads because they have large audiences/searches and provide a variety of ways to reach your future customers.

Google Search Ads: You have probably seen Google ads a million times. They are the search results that come at the top of the list. You can see an example below for a search of electricians in Los Angeles.

With Google, you can focus your money only on the areas that you serve and with the customers, you want to have. Once you have spent enough with Google, you can even upload an email list of customers to try and get additional customers just like them.

Google Search ads can provide the volume and customers that you need to grow your business. For more about how to write Google Ads and get set up with an ad account, you can check out this guide.
Google Display Ads: You have probably seen these as well. They will sometimes show up when you're browsing the Internet. They are generally visual and have a clear goal: "Buy these clothes," "Set an appointment with us." Display ads have the same ability to find your ideal customer for you, as well as letting you market to people who have already visited your website.

Display ads can be a great way to bring customers into your store or website with a visual connection. For a full overview of how to get started with display ads for your business, check out this helpful guide.

 
"Google pay-per-click advertising is the biggest game changer for our business...it's helped us not only get found, but get found by the right types of customers." Tony Blanca Lightning Bug Electric
Facebook Ads: These ads are what show up in your Facebook Feed. These are also usually visual and can guide your customer to take action. "Set an appointment today" or "Get your free AC diagnostic today." You can choose what you would like to market.

Like with Google, you can also have Facebook find your ideal customer within a specific area you work in, or based on other demographics, like age, income level, etc. For a full overview of setting up a Facebook ad, check out this handy guide.

 
Manage Your Customer Reviews
You did it! You have a great webpage, you can be found on Google, and you have your Facebook page full of pictures ready to go. If those are the car, reviews are the gas to really accelerate your business. Google, Yelp, and other local business review sites could provide the difference between someone choosing you over a competitor.
Reviews are also a validation of the hard work you have put in with your core values and customer focus. Your focus for reviews should be to try to get as many positive ones as possible and respond to the negative ones for feedback.
We have put together some other guides on reviews. These guides linked will help to build reviews in the right way so that you don't get penalized from Google reviews, Yelp reviews, Thumbtack reviews, or other outlets.
Review management is key. You should always have a plan to respond to both positive and negative reviews. Say thank you for the feedback and offer a solution if needed. 
Find the Right Partners
"Everything has been incredible since we started working with Scorpion. We were recently named a Colorado Company to Watch, and that's an honor I'm not sure we would have received without the support of your team." Howie Metz Quality First Plumbing and HVAC

Initially, an Home Services business will start out with a team of one: you.

As you grow you will add more staff to help with tasks like taking appointments, managing payroll, and other technicians to help with the job load. Thankfully there are a lot of partners and technology you can choose from to help along the way.

Tools to Consider for Your Home Services Business

Customer Relationship Management (CRM): a CRM system can help you manage your customer relationships. Think of it as a digital Rolodex. You can save your customers' information and even use it to produce marketing.

For example, You could have a customer marketing campaign that automatically emails people on their birthday or sends them a thank you when they refer a customer. These types of activities would be connected to your CRM.

Website and marketing: Continually updating and adding to your website and adding blog posts can be a great way to increase visits to your site and add customers. It can be challenging to think about adding content with everything else going on.

Adding a web partner to manage your site and improve the flow of leads will ensure you can focus on what you are good at and why you started an Electrical business in the first place.

Customer Communication: Live chat on your site, a mobile app, and click-to-call phone service for people to talk with you are just a couple of examples of connection points you will want to have. All of these can be supplemented with technology.

Analytics: See where your customers are currently and where they came from to best support your growth. There are several dashboard-style tools that make it easy to understand how your business is growing and even provide mobile apps on the go for you to see when out of the office.
Conclusion
There are a lot of decisions to be made when it comes to finding marketing and technology to help your business grow and find new customers. But by following these tips, adding a partner like Scorpion, and continuing to focus on your customers, your business can take that next growth step.