Moving
The best

moving services marketing
We build you a great website, get you ranked higher on search engines, and manage all of your marketing for you. We bring you more of the right customers so you can focus on building your moving business.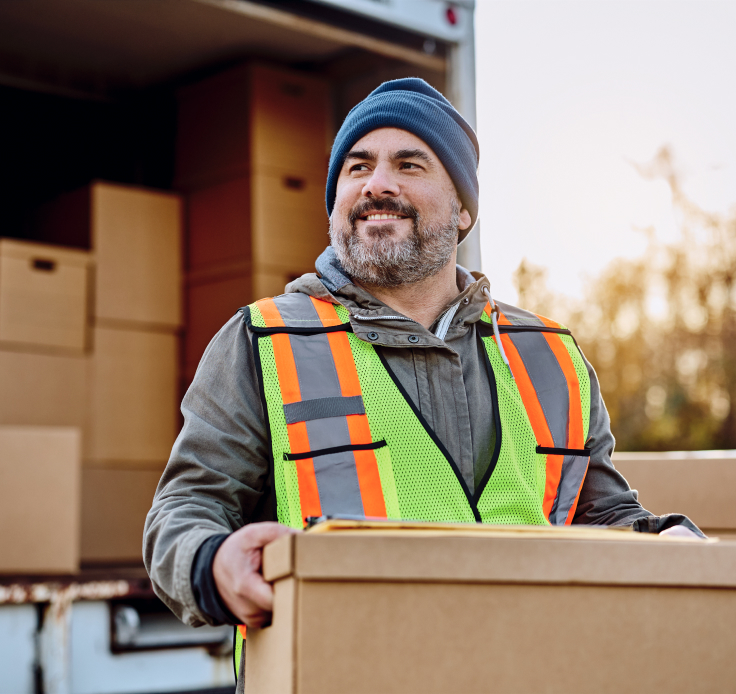 "The team at Scorpion has been phenomenal to work with! They are attentive, accountable and always on top of things. The amount of knowledge their team has regarding internet marketing is truly fascinating and they support the work that they put in with reports filled with affirming data to show the end user they really are working." Kelly Kirkman Affordable Quality Moving & Storage, Affordable Quality Moving & Storage
Product Solutions
There's no business like yours. Let's make it known.
Get the customers you want

Our team helps manage your email, social, advertising, SEO, website, and other marketing so you have time to run your best business.

Faster payments

Our payment processing gives your customers flexibility and options to get you paid faster for your hard work.

Track your goals, plan your future

We will help you set and track your goals. And with real-time dashboards, you can see how your business is running, even on the go with our mobile app.
Moving services
Better marketing. Better jobs.
Scorpion's moving services marketing strategy was specifically designed with you in mind so you can increase daily calls and improve your reputation online.
Our approach begins with assessing your current website and making improvements that will drive more traffic to your site and lead forms. Continuously updating your website will help you stand out among competitors and thrive in the trades.
We handle your entire marketing strategy, from asset creation, lead generation, search engine ranking, and marketing automation to reporting and analytics.
Then, we dive into your digital advertising strategy from social media ads to retargeting and display ads, to pay-per-click. Well-rounded advertising will make it faster and easier to increase your moving sales.
We also work on monitoring your reputation in your community and online. As a professional in the moving industry, you need to be seen as the first choice in your service area, while keeping up with move seasonality and increasing market demands. This takes the right strategy, website, and campaigns delivered with expertise and high-performance technology—customized to your goals and focused on your field.
There's never been a more important time to focus on marketing.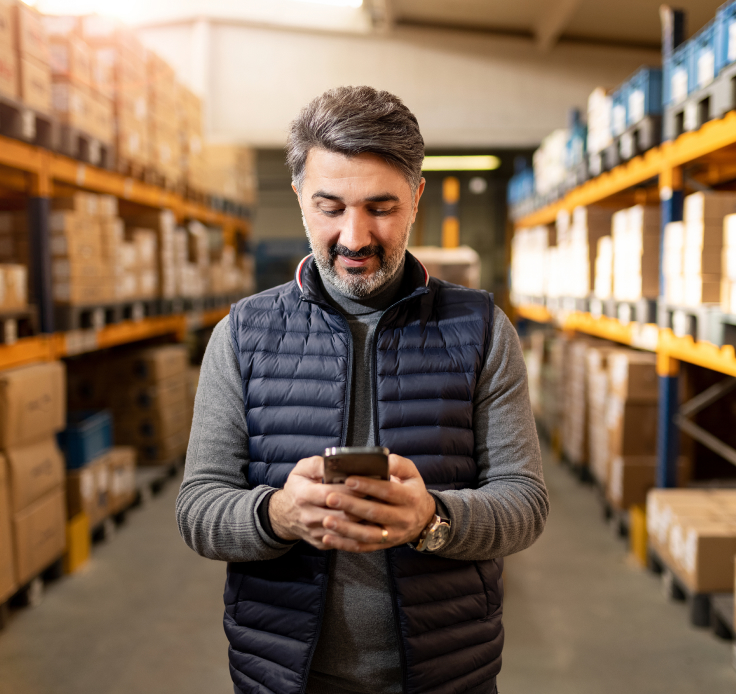 "When I hear Scorpion, I think about click and it's done. I really can't equate it to another company that I've done business with. They get it."

Tim Flynn

Winters Home Services
Who We Help
Businesses we help
We help thousands of businesses across North America reach their goals. Learn more from the list below.
Testimonials
Your wins are our wins
We partner with you to create a marketing strategy that works for your business, not anyone else's. Your customers find and choose you, again and again. And you get more of what you want out of your business. Every day.
"The fact that I'm not even thinking about what needs to be done for my marketing on a day-to-day basis is HUGE for me. There are so many responsibilities I'm constantly juggling. When it comes to marketing, I know it's being handled, so I don't have to worry about it." Shane Mays Co-owner, Leafs-U-Green Landscape Services

"Working with Scorpion is infinitely better than what I was doing before, which was just shotgunning money just to keep my phone ringing. There was no strategy." Tim Flynn Owner & CEO, Winters Home Services

My marketing team at Scorpion doesn't just build my campaigns and call it a day. They make sure to get me set up with the best strategy for reaching my long-term business goals. Scott Reisack Owner, EZ Flow Plumbing

"Since working with Scorpion, we've had nothing but record-breaking revenue months... We always hear back from our rep within 10 to 15 minutes." Erika Schneider Co-Owner, A-TEMP Heating, Cooling, & Electrical

"Finally, a Marketing partner that I feel good about. One that has exceeded their promises and provided daily attention to our marketing channels...I couldn't be happier with my marketing strategies!" Dean Morgan Owner, Discount Service Electric
Learn more
How to get started with moving company marketing
In regards to the moving business, you want your name to be a part of the top results page when people search for movers. The only way to get there is with a strong marketing campaign. Here are a few ways to get started with moving company marketing.
Is website development important?
A website for your moving company is the fundamental key to your marketing efforts and should be considered the base for all your operations. It's where people will go after receiving ads from you, seeing social media posts, getting to know what you're about, and ultimately, the way your business will grow.
If you haven't created one already, now is a good time to do so. If you have one, plan on making regular updates to it. You never want to let your website get stagnant. A well-maintained website always has up-to-date information about your business, fresh resources, and search engine optimization keywords throughout.
Consider how customers go about selecting a moving company and make the information they will be looking for high up on the page. That includes what kind of moving services you offer, where you operate, what kind of insurance you offer, any other special services (such as packing or building furniture), and how to get a quote. If you don't offer online quotes, make your 'contact us' button easy to find so you don't lose out on customers who get lost and leave your page.
What is search engine optimization?
Search engine optimization is the process of using specific keywords or terms on your site that are often used in searches. Search engine optimization is also referred to as SEO and is one of the strongest strategies you can utilize in marketing.
Think of the last thing you Googled. Whether it was high-waisted jeans or how ambulance drivers know which hospital to take you to, the results you see are due to SEO keywords. The pages that are listed first (or exceeded by a featured snippet) contain that phrase or keyword(s) that bots scour the internet for.
When you include SEO keywords on your moving website, it helps put your business at the top of the results page. And as a veteran search engine user yourself, you know that's where most people prefer to select their results.
What is digital advertising?
Digital advertising takes the form of ads, banners, popups, landing pages, emails, and social media ads that you see while you're online. It's the new form of advertising, and unlike a billboard or newspaper ad, you can reach limitless people.
While digital ads have the ability to reach near and far, as a home services business, you want to make sure your ads onlytarget people you can actually help. If your company is based in Los Angeles, you don't want popup ads to be showing up for people in New Jersey. That would be a waste of time and money for you.
Targeted digital ad services that specialize in local businesses such as Local Service ads can help you get started. If you haven't created a Google My Business profile yet, now is the time to get started.
Do you need to worry about social media marketing?
All businesses should have an active social media presence, but especially a home service business like your moving company. That's because you interact a lot with homeowners and you want to be able to showcase your business, communicate with interested customers, and build confidence in your brand. Your website is the foundation for this, but the branches are social media platforms.
Posts, videos, direct messages, comments are the ideal way to engage with your target audience, spread your brand awareness, and show people what makes you stand out from other moving businesses. It's also how most people prefer to engage with a new business or brand.
Ideal content includes pictures of your company (including in action), resources people will find valuable (for example, a video about the best way to pack up a kitchen), deals or promotions your business puts on, and what you offer that competitors don't.
What is included with content marketing?
Content marketing includes the online resources that a company puts out for public consumption. The point is to educate the public, create interest in the product or service, and retain or gain interest in the business.
Resources you put out will be featured on your website, posted on social media, and circulated in email lists. Usually content consists of videos, blog posts, newsletters, eBooks, emails, and even social media posts. Whether short or long, your content can make a big impact in marketing if your audience finds value in it. That value turns into brand recognition, new customers, and more revenue for you.
The first step to get started is to decide what kind of contentto put out and how often. Keeping yourself organized is the key to staying consistent and avoiding getting overwhelmed. Consider developing a content strategy plan and layout the year in a content calendar. Use SEO keywords, distribute using digital advertising, and include a way to contact you at the end of each post.