We've said it before and we'll say it again:
Making sense of digital marketing is a full-time job.
As a home services operator, you've got enough on your plate already. From managing your business, attracting new business, and keeping your techs happy and busy.
Although it's important to be aware of new marketing trends and shifts that can positively affect your business, it's impossible to learn everything there is to know about marketing off-the-clock.
But that's okay...because we're already doing it for you.
In The Sharpest Tool™ podcast, we sit down every week to speak with leading voices in home services marketing to discuss the marketing tips you need to be more successful, from the need for more women in the industry, to building a stellar reputation in your local market to gain more business. If you want to win in home services, your first step is right here.
Here's a sneak peek at what we covered...
Episode 22— The Impact of Women in Trade and Innovation on Your Business
When it comes to the trade industry, Susan Frew knows her stuff.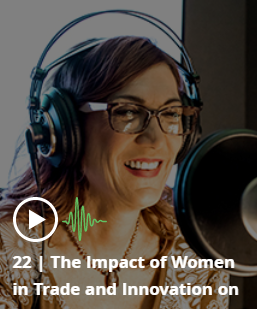 So, when Susan is talking about the decline of the home services industry and how clever innovation will be the guiding light for businesses looking to establish or increase their market share...it's best to sit down and listen.
In this episode of The Sharpest Tool™, we did just that when we sat down with business owner, Susan Frew, to discuss the future of the home services industry as baby boomers age out of the workforce and millennials opt for college in increasing numbers.
Click here for the full episode.
Episode 23: The Smart Guide to Cultivating Excellent Culture
There's a growing trend occurring in the home services industry right now:

Your technicians keep leaving.
It's becoming a BIG problem, too.
A lack of techs means passing up on new jobs and revenue—and that's not good for business.
So, how do you solve it?
You start by improving your company culture.
During our talk, we sat down with our Vice President of People Operations, Raphael Paris, to discuss the role of good hiring practices on boosting employee retention rates, and keeping your business and revenue stable and secure.
Click here for the full episode.
Episode 24: Google Secrets to Success
How's your relationship with Google?
It's an important question because the answer to which can determine whether your business thrives or fails.
We spoke with Google's Senior Strategic Partner Manager, Bob Uttenreuther, about the value of having a certified Google Premier Partner on your side, and how it can significantly influence your business's growth moving forward.
Click here for the full episode.
Episode 25: Why Your Business Needs Key Performance Indicators
In this episode of The Sharpest Tool™, we sat down with a home services marketing expert to discuss the MOST underestimated concept in marketing:
You HAVE to measure your results.
If you want to increase your revenue and get more jobs, you need to understand where your marketing is working and where it isn't.
To do that, you need to start defining and tracking your key performance indicators (KPIs).
Don't worry, we'll explain.
Click here for the full episode.
Episode 26: How to Build a Home Services Business with a Stellar Reputation
If a single question could get you more jobs, revenue, and a larger share of the market, would you ask it?
Of course, you would.

But if you're like most home services businesses, you aren't. And it's hurting your business growth whether you know it or not.
That one question?
"If you enjoyed my service, could you leave me a review?"
In this episode of The Sharpest Tool™, we spoke with an expert in online reputation management to talk about the role online reviews have in bringing your business more calls and more paying jobs.
Click here for the full episode.
P.S. - If you haven't seen our previous recaps, you can find them all here:
Episodes: 1-3
Episodes: 4-7
Episodes: 8-11
Episodes: 12-16
Episodes: 17-22
Want to learn how to bring more jobs, revenue, and growth to your business?
Call (866) 616-0824 or send us a message.