Upgrade Your Business
Always know what


marketing works
Make sure everyone—franchise executives, brand managers, and franchise owners—knows how your website and digital marketing investments are driving more leads, customers, and revenue to your brand. Our Reporting Suite delivers analytics, reports, and insights that help you make better marketing decisions.
"You consolidate so many vendors into one, it's incredible. I get to deal with one point of contact for everything...ads, leads, web design, you name it. It's all a part of your package. You're really a one-stop shop that makes life easier for franchise marketers." Yona Smith Franchise Development Marketing Manager, Authority Brands
Strategy
Our only goal: help you reach yours
All the tools needed to acquire more customers through digital channels

Your customers' experience with your brand starts online. We blend digital marketing technology with brand and local marketing experts to help you reach and influence more customers to do business with your franchisees.

Leverage technology and AI to drive leads that turn into profitable revenue

Executing the right digital marketing and advertising campaigns across hundreds of locations is no small task. Scorpion leverages machine learning models to optimize organic and paid campaigns to target and deliver more high quality leads that convert to customers across all of your locations.

Know which marketing and advertising channels are producing revenue

You shouldn't have to guess about what's working across your digital marketing campaigns. We leverage technology to track all the touchpoints your prospects and customers have with your brand across all digital channels. From impressions, visits, calls, online forms, scheduled appointments, and text messaging; we do the heavy lifting for you and your franchise owners so you know what's working and what needs to be adjusted.
Lead your business with data
Analytics and reporting to improve your franchise.
The brand and franchisee marketing to manage is only as good as the data and reporting you have access too.
With Scorpion, we give you access to everything you need to know about your marketing all in one place.
Stop wasting money on search, social, and other marketing channels without knowing what campaigns actually grew your business.
Our all in one platform shows you lead flow and marketing spend by channel and helps you adjust your budgets quick and easy. Need extra help? Our team is there to manage and lead your marketing as well.
Best of all, you can see all of your marketing dashboards on the go with our mobile app.
Get started with Scorpion today.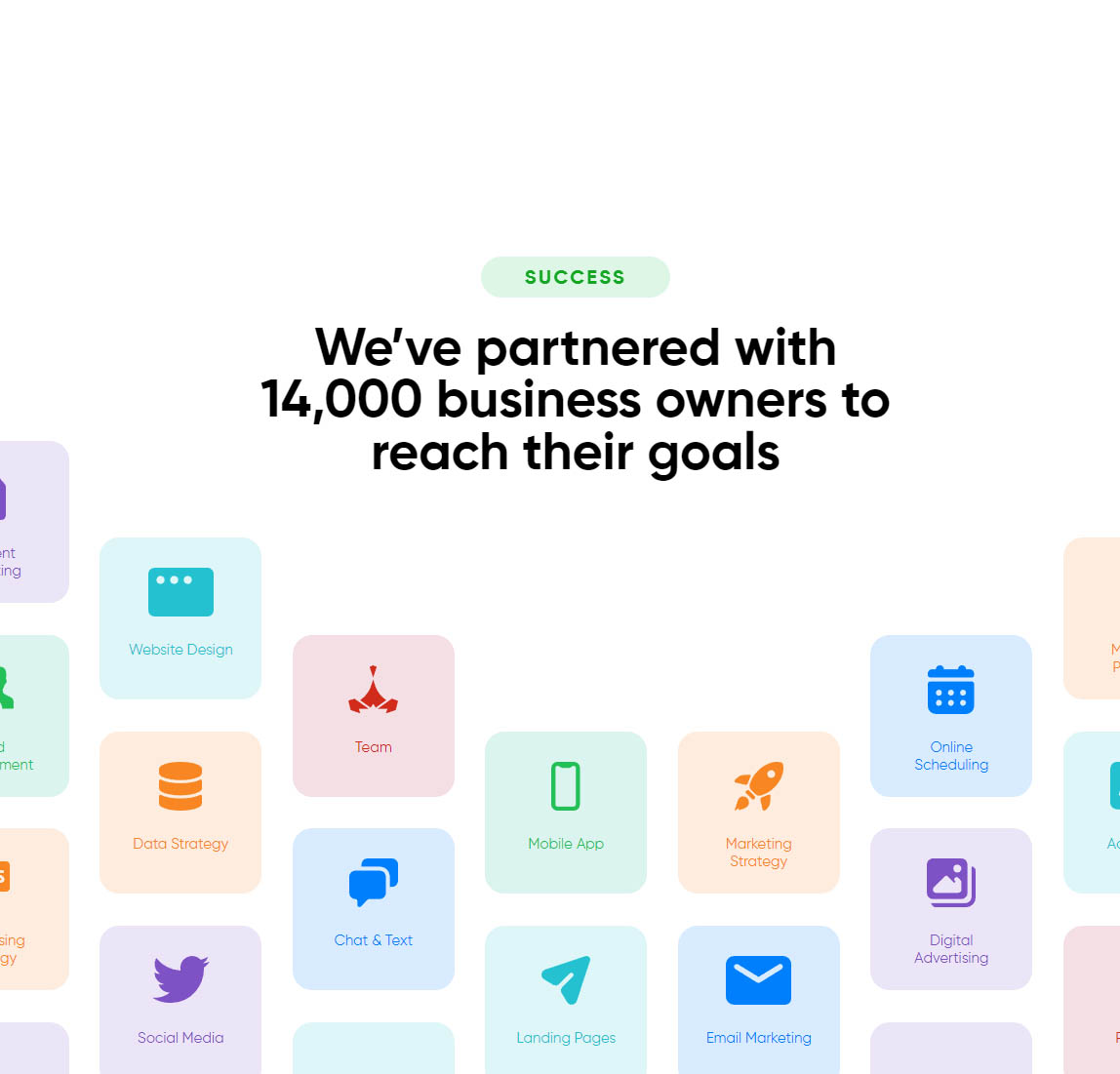 ""When I hear Scorpion, I think about click it and it's done. I really can't equate it to any other company that I've done business with. They get it.""

Tim Flynn

Winters Home Services
Who We Help
Franchises businesses we help
We help thousands of businesses across North America reach their goals. Learn more from the list below.
Testimonials
Your wins are our wins
We partner with you to create a digital marketing strategy that works for your business, not anyone else's. Your customers find and choose you, again and again. And you get more of what you want out of your business. Every day.
"We lean on [Scorpion] to a significant extent. They're important to the operations of our company. They're important to our reputation, to our brand, to the success of our franchise owners. By far, Scorpion is our most important partnership across Gotcha Covered." Paul Linenberg President, Gotcha Covered

"Thank you for your insane and impressive work ethic, great insights, and always being one step ahead of us. It's been an absolute pleasure and privilege to work with you!" Shana Krisan Vice President of Marketing, Goldfish Swim School

"Scorpion's service is phenomenal. Ever since we started working with them, we've been able to maximize our recruitment efforts, and we've seen a consistent positive return on investment. We couldn't have achieved this level of growth so quickly without a hands-on partner like Scorpion." David Mesa Executive Vice President & Chief Development Officer, PJ's Coffee

The key difference with Scorpion is they talk about the future. They educate us on where the industry is going and where we need to be as a franchise. Michael Lohman CEO of Go Mini's, LLC and Multi-Unit Franchise Owner, Go Mini's

"Before we started working with Scorpion, a lot of our digital services were very fragmented." Jane Campbell Director of Marketing, Empower Brands
Resources
Franchise marketing tips and tricks
We partner with you to create a digital marketing strategy that works for your business, not anyone else's. Your customers find and choose you, again and again. And you get more of what you want out of your business. Every day.
Ready to run your best marketing?
We're ready when you are to start scaling your franchise.