Communicate with customers via email or text messaging
Need to send automated email or text message templates for a job? Easy. Using automated email and text message templates, you can send your customers messages that are automatically triggered.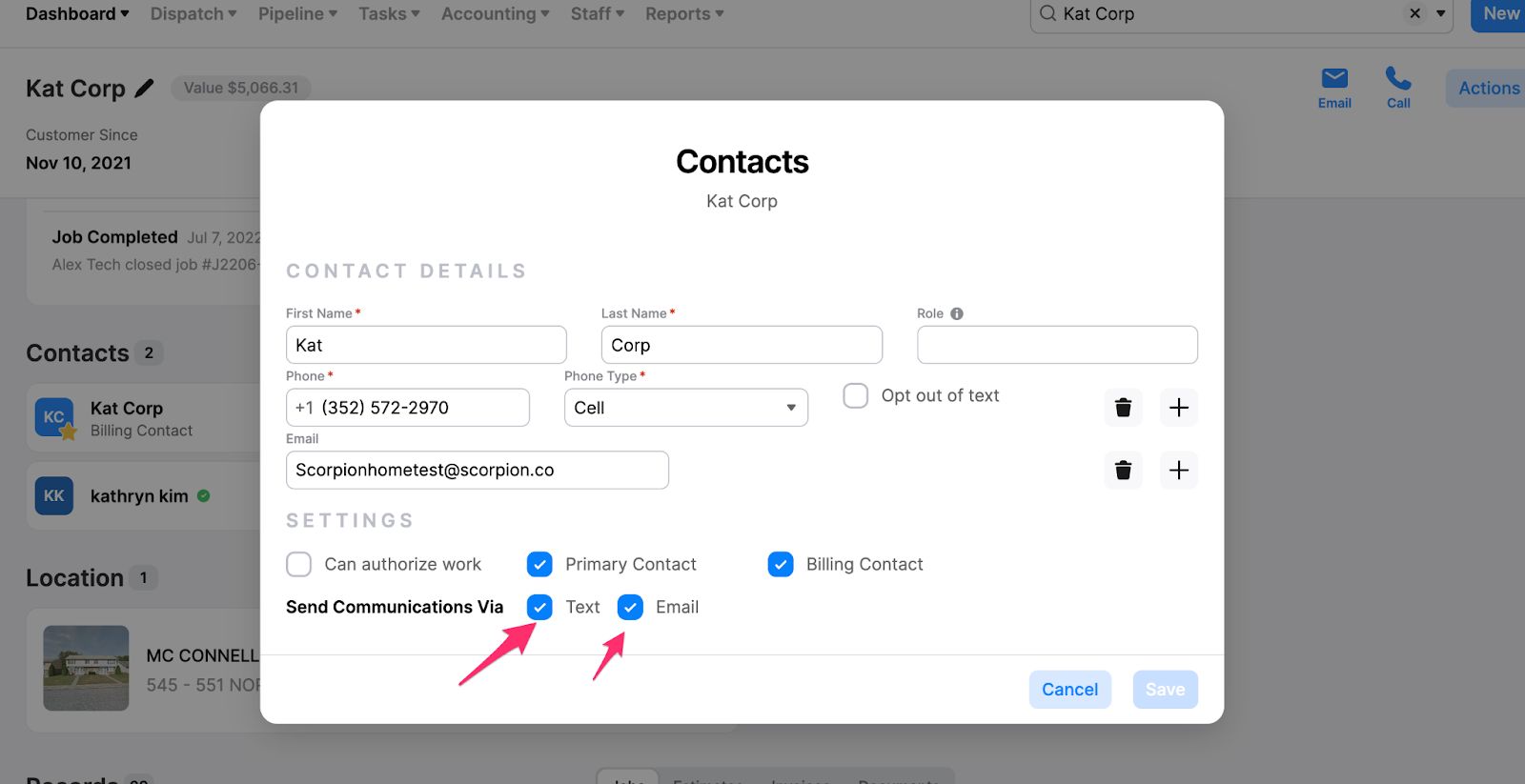 Why is this release great for you?
Increases customer satisfaction: Automated email and text message templates will increase customer satisfaction
Better engagement: Improve customer engagement by leveraging their preferred communication channel
Optimize your time: With automation, you can forget about spending hours calling your customers. Send texts or emails instantly while you focus on other tasks
Automated messages: Allows you to never forget to send messages by creating them ahead of time
Improves the customer experience: Ensures that your customers receive consistent communication to keep them informed
TIP: If necessary, you can still manually email or text a customer from the office, regardless of their communication preferences, by selecting "Send" from the Actions and three-dots menus throughout the system.
Upload and manage files with Customer File Browser
With the new Customer File Browser, you can upload and manage photos, videos and documents on a customer's account, job, or estimate whenever you need to.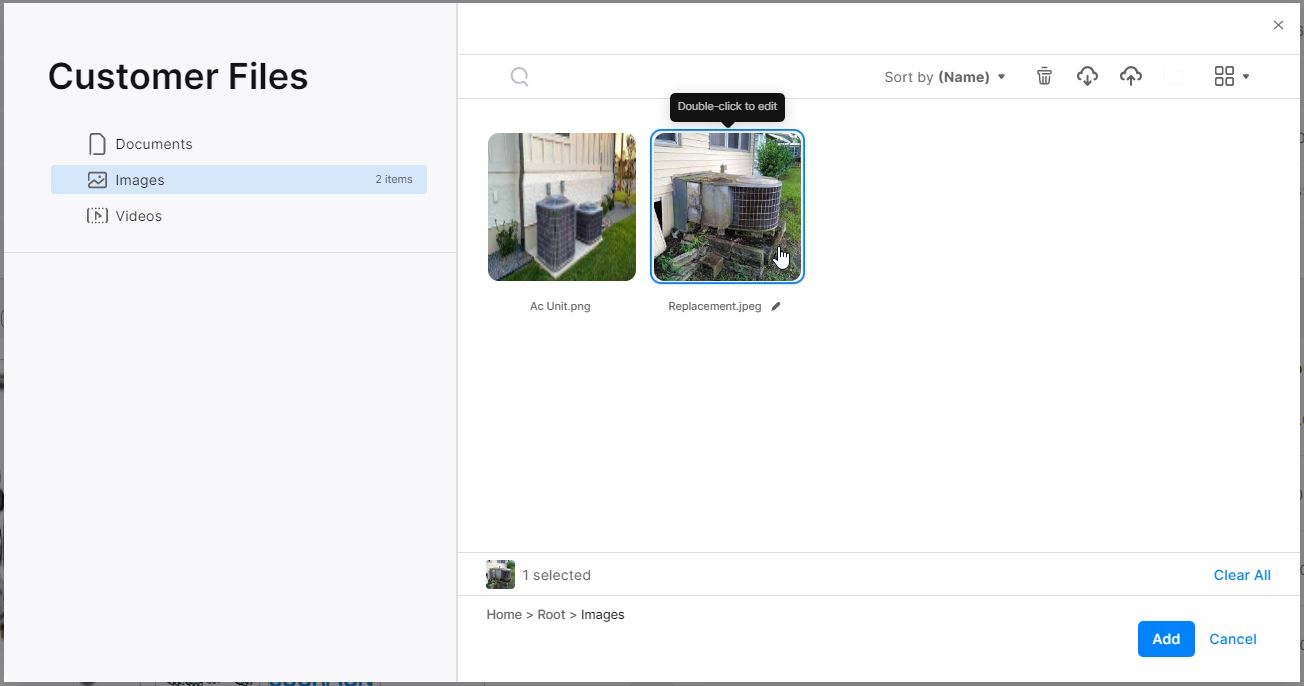 Why is this release great for you?
Saves time: You don't have to worry about emailing files. You can search or filter all types of files you upload or upload from your mobile device
Prevents lost data: With Customer File Browser, you don't risk losing your photos or files
Unlimited storage: Upload and store as many photos and files as you want
File options: Edit, search, sort, delete, or download your files using either list or grid views
TIP: To view the File Browser on a customer, job, or estimate detail page, select 'View All' from either the uploaded images or documents section. Files can be uploaded using the 'Action' button, or by dragging and dropping files into their appropriate section.