Hill Dentistry
A Marketing Strategy You Can Sink Your Teeth Into
Old-Fashioned Marketing at a Cost
Even as an established dental practice with a mom-and-pop feel, Dr. Hill knew he needed strong marketing tactics to keep his dental practice doors open. Like most medical professionals, his education revolved around patient care rather than advertising, and he had to rely on others to help his business grow. After seeking outside help, Dr. Hill was presented with various marketing tactics, that didn't involve digital marketing and came at a cost. "I was educated with the marketing guy like, 'now you got to do bus stop benches, billboards, maybe even buses', but the cost was very expensive. I saw the benefit of marketing, but I didn't feel like I could sustain the monthly budget."
Setting aside a marketing budget was a daunting task but one Dr. Hill was ready to embark on, but before he could hit the gas, he and the rest of the world were brought to a halt.
Finding Footing in Marketing and Covid
When COVID-19 hit the world, Dr. Hill and his practice felt the strain as much as the rest of us. However, instead of closing down and waiting it out, he saw it as an opportunity to continue helping the people of his community.
That's when Dr. Hill reorganized his team, decided on a marketing company, and prepared to reopen as soon as it was safe to do so. Part of that strategy was partnering with Scorpion and launching a new website for the practice with the messaging that they would be open for patients in dire need of care. "Instead of saying we are closed, you know we said, we are open for business for dental emergencies."
Because of that strategy, Dr. Hill was able to meet the needs of patients in his community who were fearful that because of the shutdown, they wouldn't be able to get the dental care they needed. As a result, he built up trust with new patients, and received attention that no amount of bus stop bench ads would have provided.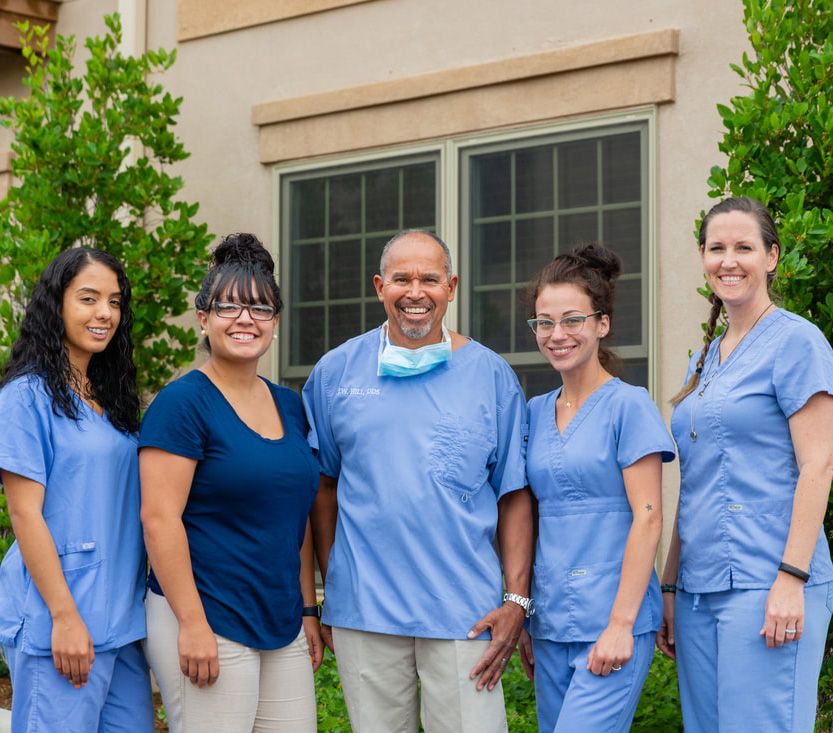 A Plan of Action
After finding footing with a new marketing team that understood his needs, Dr. Hill was able to set new marketing goals that would allow him to turn his attention back to who matters the most—-his patients. His new website conveyed who he is as a doctor, and what their brand is all about, putting the needs of his patients first. "I love to do dentistry and just be with my patients. And I don't have to worry about phone calls, websites, SEO…I have a great time with what I do."
Since opening his practice in 1994, Dr. Hill has been serving the people of Colorado Springs with a joy that few find in their careers. "I love what I do," he's been known to say, and it shows with the love and care he gives to the people that entrust him with their smiles.
If you want to relaunch your marketing efforts or grow your business, reach out to Scorpion today.
"I really attributed the success of our business to Scorpion, and the dedication, and the teamwork. It's been amazing, it's just so personal."

Jonathan Hill

Owner, Hill Dentistry