Five Star Painting (New Port Richey)
New Port Richey Location - Making a name for themselves in the Sunshine State

From retirement to renewed business owner
After twenty-five years of working in the consulting business and getting more familiar with hotels rather than his own home, Jeff Hawkins was ready to retire. He had daughters at home that were getting ready to head to college, and he didn't want to miss any time with them. It didn't take Jeff long to realize that the retirement lifestyle wasn't meant for him just yet. "I'm not somebody who was capable of sitting around doing nothing," he later told us in an interview. "I needed something to keep me occupied and something that gave me purpose in the morning."
He didn't want to be restricted by the 9-5 schedule or have the responsibility of having to open and lock a door each night. He wanted something different that would present unique challenges every day. After considering franchise opportunities in the restaurant industry and sports bar world, he realized he still had a love for the painting business—a gig he took up during high school. He got in touch with the Five Star Painting franchise and the rest, as they say, is history. After becoming franchise owners, Jeff and his partner Lydia began building a business in their local community. "Before we dove in with Scorpion, the bulk of our business was generated through the typical lead services. We were spending a lot of money, but not getting much in return for that." Jeff decided it was time for a change if he wanted to get quality leads that would convert into clients.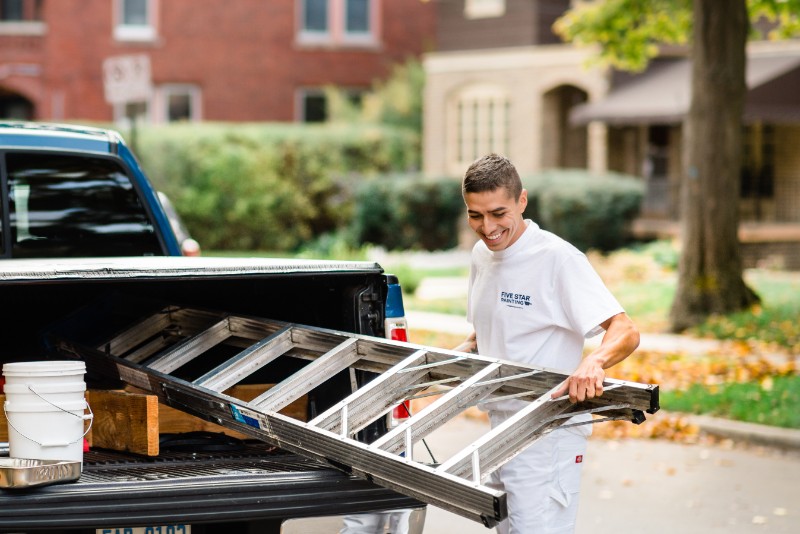 "I Googled You"
Before joining Scorpion, Jeff and Lydia were dealing with leads that weren't worth the amount of money they had paid for them. "Our conversion rate from paid leads to an appointment was less than 40%. I mean, it was not good, and that's really what caused me to start looking at other options."
Coming from a sales background, Lydia understood the importance of ranking at the top of search engines like Google. After choosing Scorpion for their marketing needs, she and Jeff received the support they needed to build up their lead generation, and they are seeing results. "We're on Google Guaranteed now because of all that. Most people that I see in our business, I ask how did you find us? And they respond with, 'Oh, I googled you.' So if we weren't with Scorpion, we would not be there."
A focus in growth
Jeff and Lydia have been able to expand their franchise ownership from just one location in New Port Richey to a second in Citrus Park. Their focus is becoming the number one go-to for home painting needs. "Every single year, we focus on primary strategic thrusts. Number one is to grow the business, number two is execute flawlessly, and number three is to dominate our market."
Between the dynamic team that Lydia and Jeff have, their drive to help people love the homes they're in, and their vision for their continued success, it's not hard to imagine that they're well on their way to that success.
"It was through the relationships that we had with Scorpion and our marketing manager that really let us down the path of the increased investment with Scorpion. And quite frankly, the results proved to us every way that we made the right decision five years ago."
"Scorpion helps those people find us when they get in front of the computer and say, 'Best painters near me' or 'House painters near me,' or whatever the search is. Scorpion helps those people find us."

Jeff Hawkins

Owner and Operator Five Star Painting New Port Richey & Citrus Park, Five Star Painting (New Port Richey)