Your potential customers are impatient. They want search results close by, and they want them NOW. Can you blame them?
Hyperlocal search results provide customers with this type of instant gratification, and understanding this concept is critical in creating a marketing strategy for today's searchers.
As a small business owner, chances are you've seen or heard the marketing buzzword "hyperlocal" more than once. Wondering what this word means and why you should care?
"Near Me" Searches
Simply put, hyperlocal search results show the searcher results for businesses that are geographically closest to them. Mobile searches that include the phrase "near me" have doubled since 2016 – just check out the explosion on the Google Trends graph below.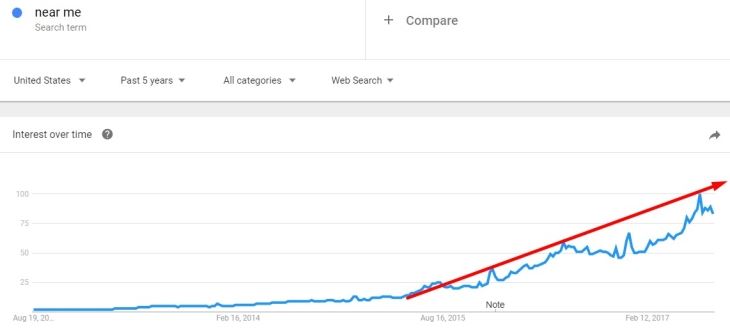 Google says over 88% of "near me" searches are performed from a mobile device, which makes sense – people use their phones on the go to quickly find businesses near them. Where someone spends most of their time often defines who they are- where they live, work, and visit in their free time. And of course, if they are performing a Google search from any of these locations, Google knows exactly where they are.
You Can Only be Local in One Locality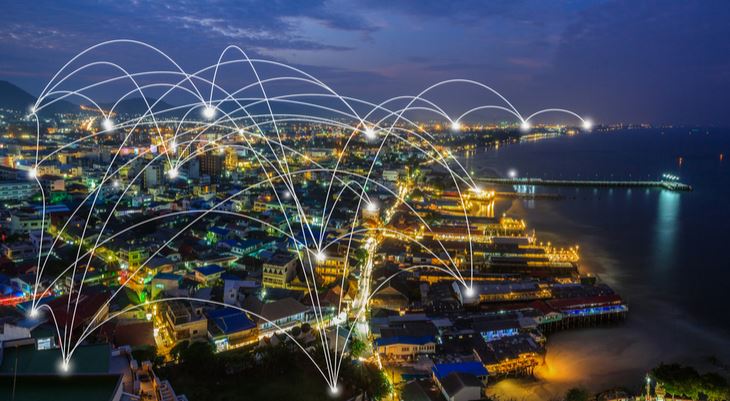 Research shows that Google's #1 factor for ranking a business in the organic map listings is its proximity to the searcher. This means that no matter how badly we may want it otherwise, your business simply cannot be everywhere for everyone.
So What Does This Mean for You?
Because Google has shifted to a hyperlocal focus, you will always rank highest in the immediate area where your business is physically located and verified.
Want to get in front of searches and capture leads from areas and cities further away from your verified business location?
Just reach out to your Scorpion Marketing Manager (or click here if you aren't yet a Scorpion client) to set up a call to talk about hyperlocal search, and develop a customized marketing strategy to capture leads from your entire service area. We are excited to hear from you!