Online marketing has become incredibly complex. Even a professional digital marketer can struggle with finding time to manage all the ins and outs of creating and running a successful digital marketing strategy.
Much of this complexity comes from the many different marketing platforms with special purpose tools that serve exclusive platforms or channels like Google and Facebook. Using a single, all-in-one digital marketing platform to plan, carry out, and evaluate a marketing campaign to reach your customers online can solve this problem. It can also be a time-saving productivity booster, especially for small business owners and busy professionals.
What Is a Digital Marketing Platform?
The software enabling you to create, manage, and measure online marketing campaigns on different channels and devices is a digital marketing platform. Digital marketing tools allow your business to start and grow customer relationships to build a stronger image, gain new customers, and keep existing customers to increase sales and income.
As a comprehensive digital marketing platform can handle different platforms, it allows you to create a marketing strategy best suited for your business, customers, and budget. With the right solution, you can master the many aspects of online marketing easier and faster.
You can also save time and money and gain better results by concentrating all your marketing efforts on a single digital marketing tool where you can see and manage everything. Moreover, your benefits will increase rapidly with the right professional on your side to help you leverage digital marketing software to the fullest. 
The Benefits of Using a Digital Marketing Platform
Using a digital marketing platform can help you achieve various goals. You can:
Generate leads and sales to grow income
Increase brand awareness and visibility online to gain potential customers
Build customer loyalty and retention to enjoy repeat sales
Enhance customer experience and satisfaction to promote word-of-mouth advertising
Improve operational efficiency and productivity so you can spend more time with more customers
If you have several marketing team members, a marketing platform can help them work together, communicate better, be more flexible, and scale to move with changing market conditions and customer demands. Your team will have the needed information and insights to improve your marketing.
What Does a Digital Marketing Platform Do?

Social media platforms are becoming increasingly popular.
 
What a digital marketing platform does depends on your selected software. Here are the three most popular solutions people use these days and their main features:
Google Marketing Platform has excellent free analytics tools. They measure the traffic to your website and how your ads perform on Google Search, YouTube, and the Google Ad Network, which displays ads on other people's websites for you. But you need to connect your website and Google ad accounts to the Google Marketing Platform to get information.

Facebook's social media marketing platform is even less centralized than Google's. First, you have to create a Facebook business page. Then you can run Facebook ads in the ad manager, post on your business page, and use Messenger to chat with your customers. 

Scorpion's marketing platform can manage all of your email, advertising, social posting, analytics, and more from one spot. The SEO tool is also led by artificial intelligence and the team is there to help you manage everything. 
The most helpful digital marketing platforms combine even more of these convenient marketing tools into one central interface where you can manage your:
Content marketing: A content management system (CMS) allows you to create, schedule, and publish digital content like web pages, blogs, landing pages, emails, and other material for effective content marketing.

Social media: A social media management system enables you to monitor, engage, and influence your customers on various social platforms from a single interface.

Customer relationships: A customer relationship management (CRM) app can collect, store, and act on customer data — personal information, contact information, preferences, behavior, and feedback.

Marketing automation: A comprehensive digital marketing platform can automate repetitive tasks, like sending email marketing campaigns, launching social media marketing, or triggering personalized messages based on customer characteristics, actions, or market segments.

Ad management: An advertising system allows you to create and run paid ads on search engines, social networks, or other websites.

Analytics: The best marketing software will also track and report on the performance and effectiveness of your marketing campaigns, generating insightful information about traffic, conversions, revenue, and your critical return on investment (ROI).
You gain many benefits from having these otherwise scattered tools in a single digital platform. The biggest is being able to manage all aspects of marketing from one place.
But although there are many all-inclusive platforms you can use these days, not all will prove effective for your business. Scorpion is one of the best all-around digital marketing platforms you can choose to get a complete suite of marketing services. We help small businesses grow with the right technology, resources, insights, and professional support.
With Scorpion, you can run your digital marketing campaigns more effectively utilizing CRM, CSM, LiveChat, Payment Processing, Ad Buying, and website management — all from a single platform. We combine these marketing tools to help you reach your business goals faster and easier. 
Choose the Right Digital Marketing Platform for Your Needs
The complexity of online marketing can make it challenging to choose the best tool for your needs. Follow the next steps to make the process easier and ensure you pick the right solution for your business. 
Set Goals and Compose a Business Plan
Consider your business goals first and foremost, and write a plan for how you'll get there. Where do you want your business to be in one year? In three years? In five years?
Creating a long-range business plan will generate information about what you need in a digital marketing platform. If your plan tells you that your customers live on LinkedIn, respond to SMS text messaging, and enjoy reading articles, you won't need other social media tools, email marketing, YouTube videos, or Google ads. 
Your essential business plan will map out all the challenges you must overcome and how you'll reach your goals on time without getting bogged down in confusion and wasted effort. You'll start to see how a marketing platform can help sales increase sustainably by building areas like your image, customer retention, and new product or service launches. 
A successful business plan must inform you about several critical areas, but the most important is who your customers are.
Get Clear About Whom You're Selling To
You know who your customers are and what problems they bring for you to resolve. But to choose the right digital marketing platform, you must be able to translate your knowledge into terms platforms understand. Then you can pick the best marketing platform to reach your customers.
Creating a customer profile that identifies the characteristics of your ideal customer gives you the needed information. You'll need to write down data about:
Demographics: gender, age, education, income, job, marital status, and family size

Behavior: favorite social media platforms, content types, and communication channels, and customer purchasing habits, loyalty, and feedback 

Psychographic: interests, hobbies, lifestyle, and values 

Geographic: location, culture, climate, and language preference
This data will tell you where to reach your customers, what content type you should use, and what channel to opt for to deliver it. Then you can choose the digital marketing platform that gives you the tools to engage your customers.
Do a SWOT Analysis
SWOT sounds complicated, but by quickly checking out your competition, you can easily figure out your:
Strengths

Weaknesses

Opportunities

Threats
You'll be able to choose marketing tools that take advantage of your strengths and the competition's weaknesses. 
How to Compare Digital Marketing Platforms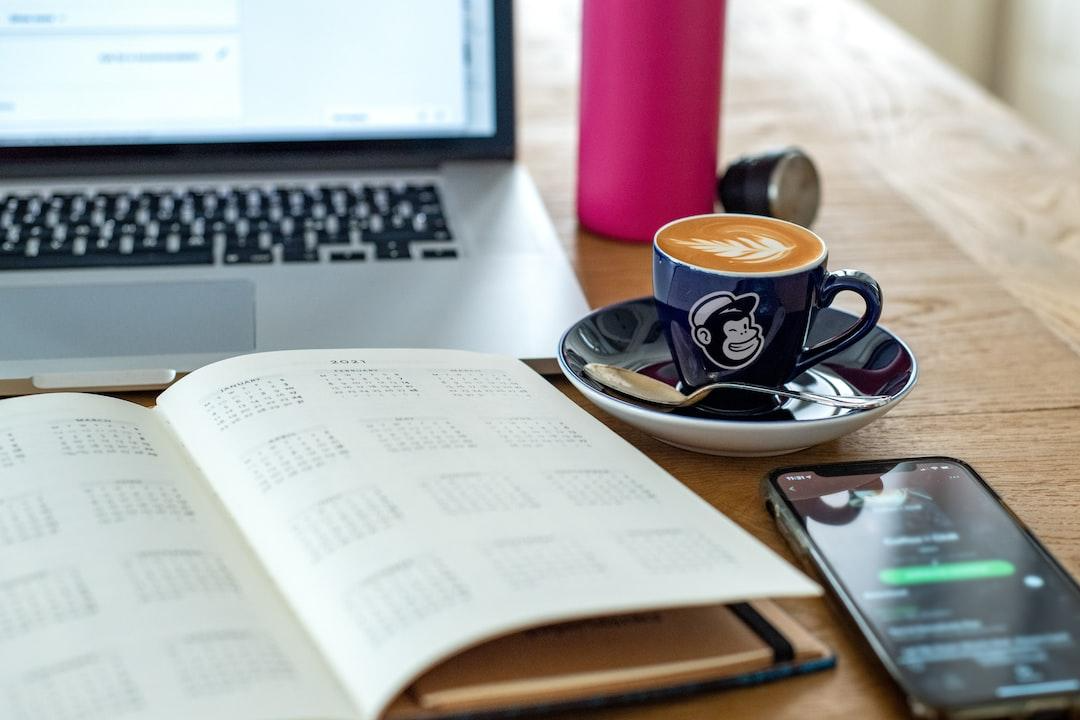 Effective digital marketing requires a lot of time and work. 
 
Now that you know what you need, you can start shopping for the digital marketing platform that suits you best. Consider your level of technical ability, marketing skills, and the time the platform requires you to spend each week to reach the business goals in your plan. 
When shopping for the best solution, consider performing the following steps to compare your options and choose the best one for your unique needs:
Read blog posts: Search 'Best digital marketing platform.' Browsing through the many articles will give you an excellent overall view of the strengths and weaknesses of each platform. Pay attention to how well a solution reaches and engages the ideal customer you identified in your customer profile. Also, consider how much it costs to use the features you need and how good the customer support is. 

Watch YouTube videos: A video demonstration will give you an idea of how easy to use the interface is and how the software performs.

Read online reviews: Search using the platform name followed by 'reviews.' You can learn about the difficulties other buyers have experienced and what they like.

Use the free trial: Taking the software for a test run may quickly tell you if you feel comfortable committing time, money, and your business's future to the platform.
Do You Need More Than a Digital Marketing Platform? 
If you're a busy professional like an attorney, doctor, or home improvement specialist, billable hours produce income for you. Billing for the time you spend helping other people through doing the work you love is what brings you a salary. Anything that takes away from your time with clients costs you money, and learning about marketing and running a successful marketing campaign takes a lot of time and money — especially if you're not a professional marketer.
At Scorpion, our professional team frees you to focus on doing what you love, and our mobile app keeps you fully informed 24/7. You get all the insights and technology you need to bring your business to success, including expert guidance. 
Scorpion's custom-designed marketing services include but are not limited to:
Content marketing

Digital advertising

Social media
We provide various services for businesses desiring to leverage digital marketing to fuel growth. Essentially, Scorpion's professional team handles digital marketing for you so you can focus on bringing better service to more clients. Get started with Scorpion today and learn how we can help you stand out in today's highly competitive landscape.