The healthcare industry is changing.
Shifting demographics are affecting demand, and traditional marketing strategies are becoming less effective.
Change is inevitable.
By learning to adapt to how consumers are responding to marketing, you'll be one step closer to creating campaigns that work, attracting the patients you want, and becoming the healthcare marketing leader your hospital or health system needs.
To help you better understand both the needs of your organization and your patients, we've provided a list of challenges facing the Healthcare Industry in 2019.
1) Labor costs are moving on up
Labor accounts for approximately 60% of all hospital expenses, so the fact that these costs are rising should be of serious concern—especially as the needs of aging Baby Boomers put a serious strain on the existing labor supply.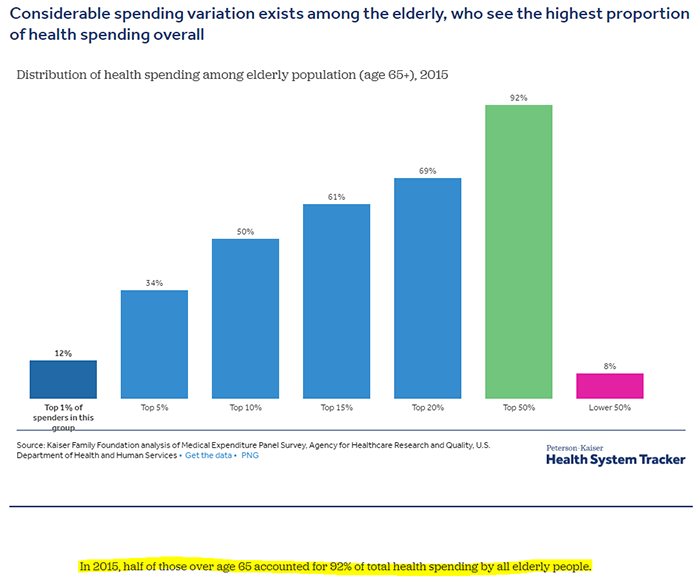 Hiring more nurses, doctors, and other healthcare professionals means more costs. And when you put those costs against the fact that most adults 65 and up are on healthcare programs such as Medicaid or Medicare—programs known to be a net loss for hospitals—you start to see a serious problem forming.
And the friction between rising labor costs and a lack of patient revenue is an issue that will only continue to get worse as Baby Boomers age.
2) Real estate ain't cheap
Healthcare facilities are incredibly expensive (from the buildings to the equipment to the land itself). Yes, healthcare organizations are trying to consolidate to reduce real estate liabilities, but they're not doing it fast enough. As such, more and more of a health system's budget is being siphoned away from essential departments like oncology, radiology, and rehabilitation, and funneled towards the maintenance of a costly—and oversized—brick and mortar infrastructure.
3) Drug costs are soaring.
Drug prices are rising faster than inflation—and rising costs affect demand.
For patients seeking treatment, the cost is a significant factor. Today, the burdens of healthcare are being pushed onto the shoulders of patients via copays and steeper deductibles. As a consequence, patients are much more apprehensive when it's time to find care—particularly millennials who prefer at-home remedies until traditional medicine becomes an absolute necessity.
4) Specialized providers are eating away revenue
Historically, health systems were able to pad profits with specialty services like orthopedics, labs, and x-ray imaging. But external, specialized providers are entering the market at an accelerated rate, eating away at those key sources of revenue.
5) There aren't enough private patients
The number of private patients—those using private insurance to pay for medical care—is decreasing. Where hospitals could once rely on this demographic to subsidize the bill for patients on government-funded health programs (Medicaid and Medicare), the advancement of aging Baby Boomers has shifted that balance, leaving many healthcare organizations in the red.
Couple this aging population with a Millennial generation that's hesitant to head to the hospital unless it's absolutely necessary and the number of patients using private insurance to pay for medical care is actively decreasing. Instead, hospitals and healthcare systems are seeing more patients using government-funded programs (Medicaid and Medicare) which leads to year-end balance sheets lined with red ink.
6) The world has gone digital and healthcare is way behind
The age and condition of the typical hospital IT infrastructure leave much to be desired, which is why health systems are a popular target for cybercriminals.
In the first three quarters of 2018, 8.7 million patients records were breached—a significant increase over the 5.6 million records impacted during the same period in 2017—and the healthcare industry incurs the highest cost for data breaches compared to any other industry ($408 per medical record).
This not only puts patients at risk, but it creates serious liability issues for healthcare providers that are duty-bound to protect patient privacy under HIPAA.
7) Your patients are demanding more
As patients are forced to absorb a larger share of their healthcare bill, they're now demanding better service from their healthcare providers—specifically an experience that matches the level of customer service they get from contemporary retail brands.
They want convenience.
When it comes to healthcare that means the ability to:
Easily find information that answers their healthcare questions.
Do more online (access records, schedule appointments, pay bills, etc.).
Engage with their healthcare providers across various devices and digital channels (smartphones, smartwatches, websites, patient portals, social media sites, etc.).
For many hospitals that are still in the digital transition, this can be a tall order. However, as Baby Boomers and Millennials continue to engage with the healthcare industry, adapting to changing expectations of service is not only important to your growth but vital to your longevity as a healthcare organization.
Looking to attract more patients and revenue in 2019?
Call (888) 848-0097 for more information or send us a message.