For the last 10 years, big tech companies like Adobe, Microsoft, Salesforce, and Google have talked about the term "digital transformation." The idea being, moving old systems into the digital and virtual world. At the large company level, those changes were accelerated with the global pandemic of 2020. They have also been fueled by the growth of artificial intelligence (AI), which allows businesses to accelerate growth using machine learning to make automatic adjustments to marketing and operational work. 
"We have crammed 2 years of digital transformation talk into 2 months," said Satya Nadella, CEO of Microsoft. The shift has predominantly been led by big business, but what about small businesses that make up 99.9% of all businesses in the U.S.?
A survey of 1000 small business owners from the SMB group showed that overall, 54% of SMBs plan to spend more on technology in the short-term future. In addition, 70% of businesses with 100+ employees are planning to invest more in technology. Digital transformation and AI are at the heart as businesses look to do more of their business operations and marketing through automated or digital means. Artificial intelligence, once only available to the largest tech companies, is also making its way to small businesses with tools like Ranking.AI from Scorpion, Bard from Google, and ChatGPT. 
The future of how businesses operate and how customers find them is on the precipice of disruption not seen since search engines like Google hit the scene.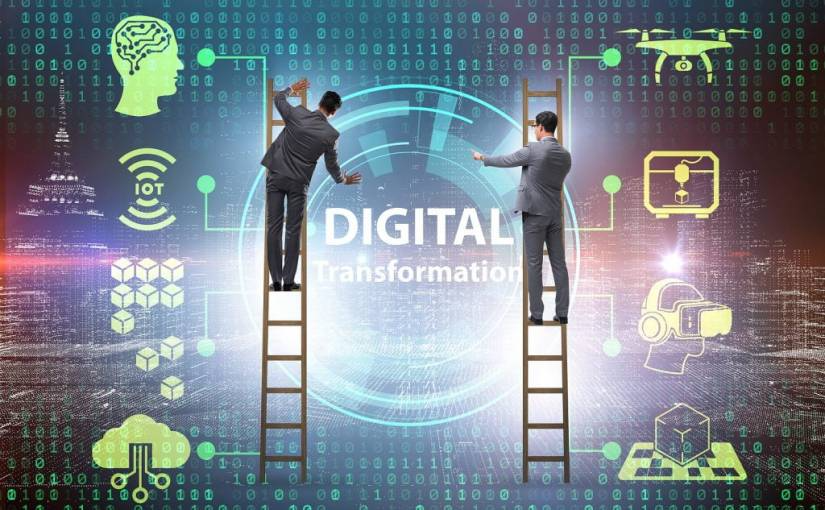 Digital transformation is pushing into small business
Why are small businesses investing in technology and digital transformation?
With the increased demand for talent and keeping people, small businesses are most focused on keeping their employees productive and happy. As a result, 36% of small businesses said they intend to invest in digital transformation to improve employee productivity. It can also be a great way to reduce costs, such as through automation, scheduling, payment systems, and other technology small businesses need in order to cut down on staff, but still keep the business running smoothly.
It also provides a competitive advantage to local businesses offering similar services and looking for ways to stand out to new customers and keep existing ones loyal. 
Customers are first in digital transformation.
Beyond employee care, businesses are focused on improving customer relations. For example, when asked what's the reason for pushing toward digital transformation, 35% said increased customer demand, and 34% said seeking to collaborate more externally with customers. Nowadays, customers demand more of their businesses. They want to be able to schedule appointments online, see the cost of services, check out reviews, and see restaurant menus. Oh, and they want it all immediately. If you don't answer your phone or you can't schedule appointments over text message, you may lose potential customers, especially younger generations. 
The need to connect with customers and keep employees happy will continue even more in a remote work environment. Jobs in their geographic area no longer limit these people. The careers related to remote work are most definitely related to tech and other office-related work, but there could come a shift toward those roles being in trades as well. For example, a plumbing company might offer a "remote" video interaction to diagnose a problem before sending a technician. We already see this with doctors and lawyers doing meetings or exams over Zoom.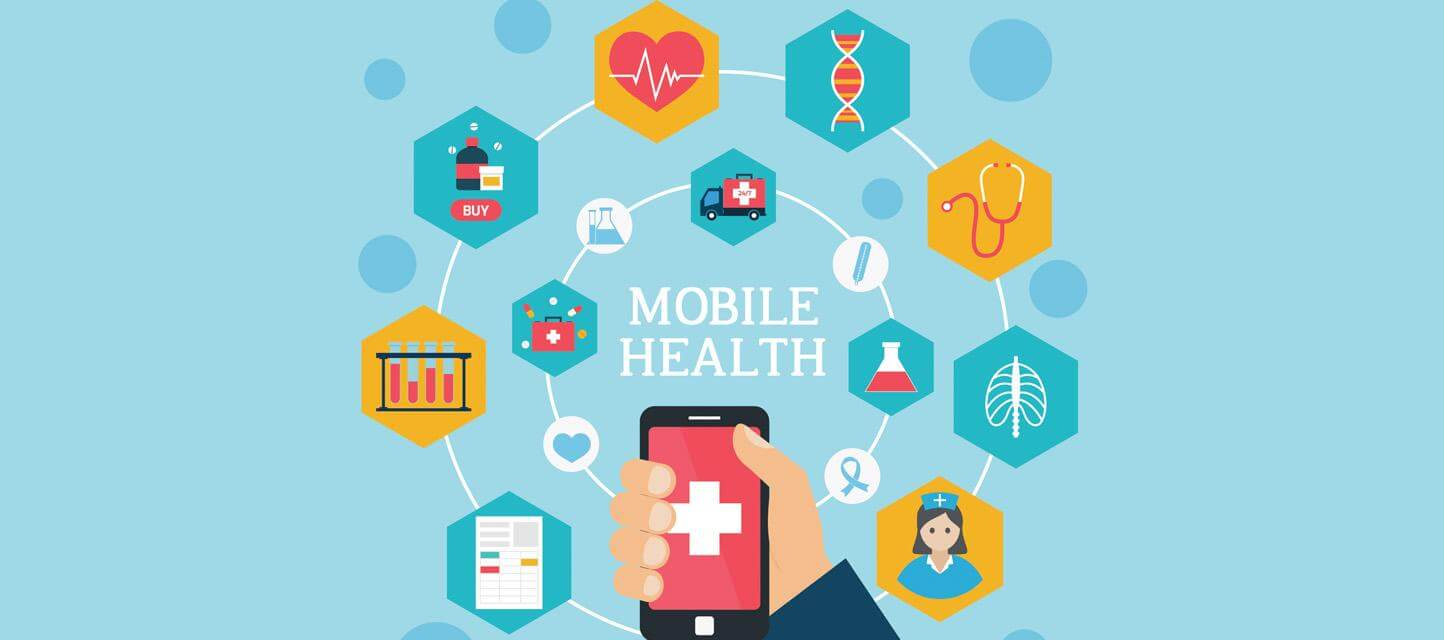 What are the biggest challenges with technology and digital transformation investment?
Investing in digital transformation and technology will definitely help a business. It isn't always easy, though. It can take time to make sure you get it right and that it improves your business. Small businesses also have several concerns.
Security is a big concern.
According to the same survey, 40% of businesses are concerned with security issues. As a result, these businesses will have to familiarize themselves with the security options available with technology investment by housing customer data on the cloud, collaborating more externally, and with less direct control.
Over one-third of those surveyed mentioned "hard to figure out" as their primary concern. Many of these businesses, even tech-related ones, may not have the direct experience in setting up the operations and specific products that could lead to success.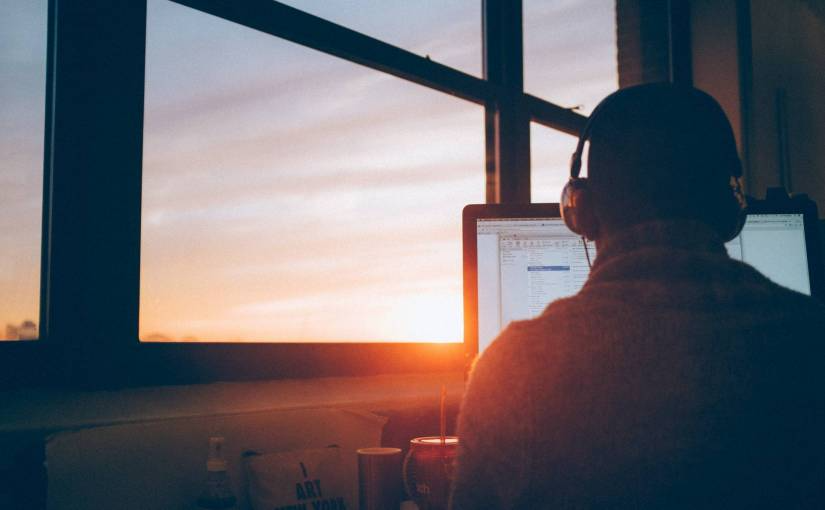 Small businesses may jump on the remote work train as well
What is the value people expect from investing in technology?
If you invest in something, there is an expectation that it will make your life easier, improve the quality of your product, connect you better with customers, and improve your bottom line. In addition, the small businesses surveyed want to "attract new customers" and "improve financial management and forecasting."
Improving your company can start with digital transformation. It can help with forecasting revenue, reducing costs, and improving salesforce and marketing. This is done with tools like automation, cloud computing, programmatic ad buying, and others.
It can be a big upfront investment but can provide the means to grow your business and manage multiple locations without needing to add much more physical staff. 
How can small businesses take the leap?
Companies that invested early in digital transformation and technology outperformed their peers by 58% in revenue, according to SMB. These businesses were also able to reduce costs.
With companies jumping on the trend, these tips can help with the transformation journey of a small business.
Create Goals – What do you hope to accomplish by becoming more digital-focused? It can help to start with 1-2 driving forces, such as higher customer satisfaction, reducing costs, increasing revenue, etc. These goals will help push through the harder upfront time and investment it can take
 
Be Customer-led – Even if customers aren't a part of your "goals," you should involve a few as a sounding board. In the tech space, these are called "customer advisory boards," built up of loyal customers who can provide feedback on changes to help hone the process. 

Work with someone to help – There are many companies out there who support small businesses and help with the transition. Whether you are a dentist, lawyer, owner of a home services company, or other general leaders of a small business. You can find someone to help with marketing, automation, IT, and other ways to improve your business.
Identify tools – After you have identified your goals, which customers you trust for feedback, and whether you want to work with someone for implementation, you will want to identify the tools you want to invest in.

It could be an automation platform to help connect you with your customers more, or a digital platform to manage your contacts and show you revenue growth or move your customer data from the filing cabinet or program to the cloud for easier access and connection to other tools.
 
Check out artificial intelligence - ChatGPT has brought artificial intelligence to mainstream audiences. AI can help your business with search engine optimization, marketing, customer service, and all kinds of other automation to improve your workflow and customer experience.
Tools are going to be a key component of growth with digital transformation. They will help you move faster toward your ultimate goal.
Feedback loop – Add more people to your feedback loop, customers, or other close contacts in the business. The more support you have, the easier it will be to manage the load of moving toward the digital world.
Optimize and improve continually – Once you have your 1-2 systems initiated, make sure to analyze and improve upon continuation. You should look to see if it has the impact you want it to. Suppose it doesn't, then you need to determine how and what you want to change. 
What's next for digital transformation?
Digital transformation is such a crucial piece in the future of work and business. It extends beyond just large-size companies.
Small businesses will continue to invest in technology. Adding automation, cloud storage, and other digital-first options will improve business. It will create a better connection with customers, reduce costs, and improve revenue efficiency.
Get help from Scorpion!
Scorpion is a leader in providing the latest technology to power its marketing services for small businesses.
AI tools - Scorpion's Ranking.AI, can do the heavy lifting for you. Analyzing your website, your competitor's website, and overall keyword popularity that will help our team craft an SEO strategy to help you rank faster and higher on search engine result pages.
State-of-the-art website - A website is still the center of your marketing universe. With Scorpion, you get a great-looking (and converting) website powered by the Scorpion content management system and integrated with communication tools like live chat and online scheduling to give your customers a great experience.
Programmatic ad buying - our ad buying technology will make sure you are advertising where you get the best result, and it's easy to turn up or turn down your budget based on the number of leads you need that month.
Real-time dashboards - our platform gives you access to a clean, visually appealing dashboard of metrics you can follow. We show you easy-to-read visual numbers about your website, cash flow, and customers to help you make decisions faster.
Team of experts to support you - the best part about Scorpion is we have the services team there to support and do your marketing for you, so you have time to run your best business.
And much much more.... Get started with Scorpion today!