Facebook is the #1 most popular social media site and mobile app.
And that makes it a social media channel your criminal defense practice can't afford to ignore.
Most popular mobile social networking apps in the United States as of May 2018, by monthly users (in millions)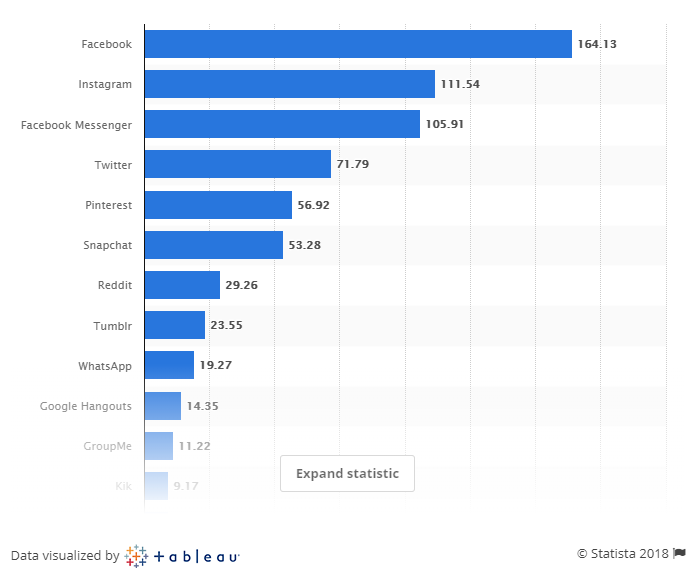 With Facebook users in the U.S. spending an average of 58 minutes a day on the Facebook app, this social media platform is the perfect place to get in front of new audiences, build exposure for your law firm, and attract new clients.
But remember—there are a lot of businesses competing for attention on Facebook, and not everyone will get the exposure and new business they want.
If you want to use Facebook as a tool for acquiring new cases and growing your legal practice, you'll need to follow these 7 Facebook Marketing Best Practices for Criminal Defense Lawyers.
1. Post a mix of "you-focused" and "others-focused" content
Share interesting news articles and videos about trending legal topics.
Post about the latest legal developments within your practice area.
And don't forget to share updates about what's going on at your firm (awards, special work you're doing in your community, new attorneys joining your legal team, etc.)
Find the right balance of educational and promotional content. People want content that relates to their needs ("What to Do When You're Stopped at a DUI Checkpoint"), but they're also following your page because they want to know more about you and your firm.
Here are a few examples of educational vs. promotional posts we've shared on our own Facebook page.
Educational
Promotional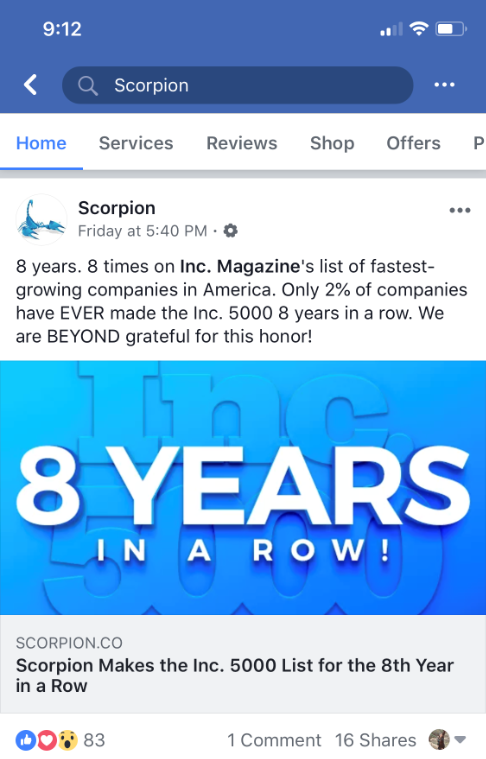 2. Drop the legal jargon
People go on Facebook to check in with friends, read the latest news, watch entertaining videos, and even unwind at the end of the day—so they don't want to see a bunch of legalese.
What they do want is content that's fast and easy to digest.
Keep your posts as short and conversational as possible. If you have to choose between using a legal term and a more colloquial term that the average Facebook user would understand, go with colloquial.
Remember—you're writing for everyday people, not attorneys.
3. Invest in Facebook ads
Just like many other forms of digital media, you have to pay to get the best exposure on Facebook.
With unpaid posts, you're only reaching a small fraction of your followers, which can be a waste of your time and energy.
By boosting posts and running paid ads, you dramatically expand your reach, and you're able to get in front of Facebook users who aren't already following your page.
You can also target your ads to specific types of online users ("core audiences"), like those within certain demographics, locations, interests, and behavior patterns. You can also build custom and lookalike audiences.

4. Post videos
People can't resist watching videos online—especially on their mobile devices.
According to a survey on the state of video marketing, when both video and text are available on a page, 72% of people would rather use video to learn about a product or service.
So it's no wonder video's popularity has exploded on social media. (People watch 100 million hours of video a day on Facebook.)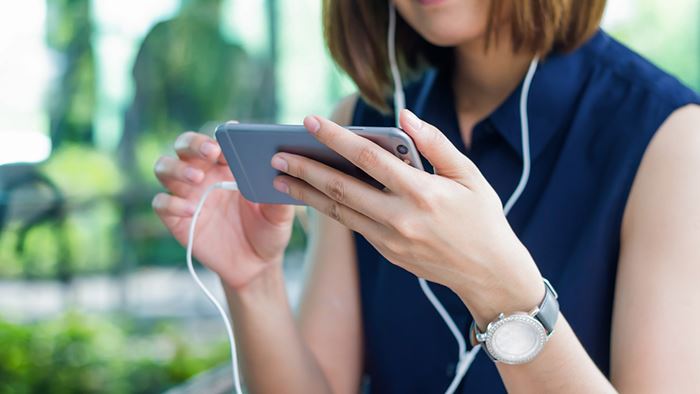 Give your Facebook audience what they want—share branded videos created by your firm, as well as videos produced by third parties. By doing this, you create more engaging content that gets your legal team noticed, and you position your firm as being ahead of the digital marketing curve.
5. Set a schedule and stick to it
As a busy criminal defense attorney who's always in and out of court, it's easy to fall behind on your Facebook posts and ads.
But when you do, your visibility suffers.
Your posts get buried in people's News Feeds, and your firm disappears from the spotlight, with other firms and businesses taking its place.
To keep your posts more consistent, create a social media content calendar with posts prepared ahead of time. Schedule your posts to go live at regular intervals (whether that's daily or every couple of days) so you can stay visible and show Facebook users that you're active and ready to engage.
6. Engage with potential clients
Don't just post and move onto the next thing on your to-do list.
Follow up by engaging with people who leave your firm questions or comments on Facebook. A quick and helpful response will show Facebook users that your law firm cares about their needs and is ready to provide assistance.
Waiting too long to respond or failing to respond altogether could reflect poorly on your firm. Research shows that 84% of consumers now expect companies to respond to social media posts within 24 hours.
7. Focus on the metrics that matter
While followers and likes are great to have, they don't paint a clear picture of how much interest your law firm is generating on Facebook.
Comments and shares reflect more authentic forms of engagement from Facebook users. If you're running a Facebook ad campaigns, track your conversions, which will vary by campaign.
Here are few examples of possible conversions to track:
Clicks to your website

Submissions of web forms for an offer (like promoted content or a free consultation)

Registrations for an event

Calls from a unique tracking number displayed in a Facebook ad
Need help marketing your criminal defense law firm on Facebook?
Partner with an award-winning digital marketing partner that can provide you with a winning strategy. Talk to a member of our team today!