HVAC technicians know better than anyone that knowledge is power. Knowing your customer helps you to be more efficient and effective in providing the right solutions for their needs, enabling them to get the most out of their HVAC system. But before you know your customers, you need to understand who they are. A good way to start is by considering the following questions:
What type of HVAC equipment do they have?

What are their expectations or needs?

What is their budget?

What environment do they work in?
This guide will help you answer these questions, giving you the insight needed to be successful in your business. Read on to learn more about how to know your customer as an HVAC tech.
How to Know Your Customer in the HVAC Business
Knowing your customer is one of the most important aspects of running a successful HVAC business. Assessing the needs and expectations of your customers by understanding their environment, budget, and equipment will help you provide the best solutions. Yet few technicians take the time to get to know their customers, and that's a mistake.
Personalized marketing is the key to successful customer relationships and service. To make sure that you're delivering the best experience possible, it's essential to get to know your customers on an individual level. That means taking the time to understand their unique needs and expectations, as well as their budget and environment.
Doing a customer analysis is one of the best ways to get started. To achieve this, you'll need to gather information on who your customer is and what their needs are. This can be done through surveys, interviews, and other research methods. You'll want to look at things like age, household income, age of home, lifestyle preferences, and marketing channel usage. Incorporate this information into your marketing strategy for more effective campaigns.
You can also try simply asking. When talking to your customers, inquire about their expectations and preferences. What type of HVAC system do they have? Send out surveys and polls to customers about their experience with your business. That'll let you know what areas you need to improve upon.
Identifying What Your Customers Are Searching For
When HVAC customers search for HVAC services, they typically have particular needs in mind. The key to optimizing your HVAC website is understanding the terms and phrases these customers use when searching for HVAC services. You need to include HVAC keywords on your website so that search engines can connect your site with the customer's query.
Including HVAC-specific keywords on your website will help ensure potential customers find exactly what they're looking for when they type in an HVAC-related query. Some of the most commonly used HVAC keywords include: furnace repair, air conditioning installation, HVAC maintenance, vent cleaning, and thermostat installation. You should also include HVAC-specific terms like HVAC technician, HVAC contractor, HVAC system, HVAC repair, and HVAC installation.
Using SEO tactics to target these HVAC keywords can help boost your website's ranking in the search engine results page (SERP) so that more customers find your business when they're looking for HVAC services. This could include things like:
Optimizing HVAC-related meta tags, titles, and descriptions.

Using internal linking strategies to spread link juice from high-authority HVAC pages on your website.

Building relationships with HVAC influencers and content creators in the HVAC industry.

Creating content around HVAC-related topics.

Regularly monitoring HVAC-related trends within the industry.
By doing keyword research and incorporating HVAC-specific keywords into your website, you can ensure that HVAC customers find exactly what they're looking for when they search online.
SEO and HVAC what they're looking for when they search online.
HVAC companies can use simple search engine optimization techniques to increase conversions. By making a few simple adjustments to their website, for instance, HVAC companies can attract more customers and increase their visibility online.
One of the most important parts of successful SEO is optimizing your website content. This includes ensuring that your pages are well-structured, contain relevant keywords, and have clear titles and meta descriptions. Incorporating long-tail keywords into your page titles and headings will help you target specific audiences and bring in more qualified leads.
Using internal links is also crucial for SEO success. This helps search engine crawlers understand the structure of your website and index it correctly. As a bonus, linking to related pages on your site keeps visitors engaged for longer and increases the chances of them completing a conversion.
In addition, HVAC companies can optimize their SEO by:
Building quality backlinks from authority sites and industry publications.

Creating content that is tailored to the needs of their target audience.

Using social media to reach more potential customers.

Scaling up their local SEO efforts (e.g., creating business listings on Google Business and other relevant local business platforms).
Without solid SEO practices, HVAC companies would be hard-pressed to attract customers.
Competitive Research
Competition analysis is an essential part of any HVAC business marketing strategy. Knowing who your competitors are, understanding their strategies, and keeping track of their tactics can provide invaluable insight into how you should market your HVAC services.
To create more successful and tailored marketing campaigns, HVAC companies should analyze their competition to gain insight into what customers desire regarding heating, ventilation, and air conditioning services. Here are some ideas to consider when engaging in competitive research:
Identify Your Competitors: It's essential to identify all HVAC companies within the region you're marketing toward. This will give you an idea of the competition in the area and provide valuable insights into how they market themselves.

Analyze Your Competitors: Once you have identified the competition, HVAC businesses should analyze their strategies and tactics. Determining what marketing methods they are using, what content they are creating, and which platforms they use to reach potential customers can provide valuable insight into how your company can customize its marketing campaigns.

Track Competitors' Tactics: HVAC companies should also keep track of their competitors' tactics by regularly monitoring their activities. Monitoring changes in pricing, marketing techniques, or services offered can provide further insight into how HVAC businesses could enhance their offerings to stay competitive.

Apply the Right Keywords: HVAC companies should use keyword research when conducting a competitor analysis. Through keyword research, HVAC businesses can better understand what terms potential customers use to search for HVAC services and gain valuable insights into their customers.
HVAC businesses can use this information to shape and personalize their marketing strategies if they study their competition. Not only will it give them a competitive advantage, but it is also an effective way to guarantee that customers are receiving the highest quality of services available in the industry. Competitive research allows HVAC companies to maximize potential customer reach while providing excellent service levels.
Request Reviews
Regarding HVAC companies, customer reviews can be a powerful tool in helping your business grow. By encouraging customers to leave reviews, HVAC companies can benefit from increased customer loyalty and better online visibility.
Requesting reviews is the first step in taking advantage of this valuable resource. You can request reviews through direct or email marketing campaigns and in-person at the time of service or follow-up calls. If you have an online presence, consider adding review buttons to your website or sending automated reminders to ask for feedback after a service call.
Not only will these requests help increase the number of reviews for your HVAC company, but it also allows you to measure customer satisfaction. This data can be used to improve customer service, identify areas of improvement, and focus on what works best for your HVAC company.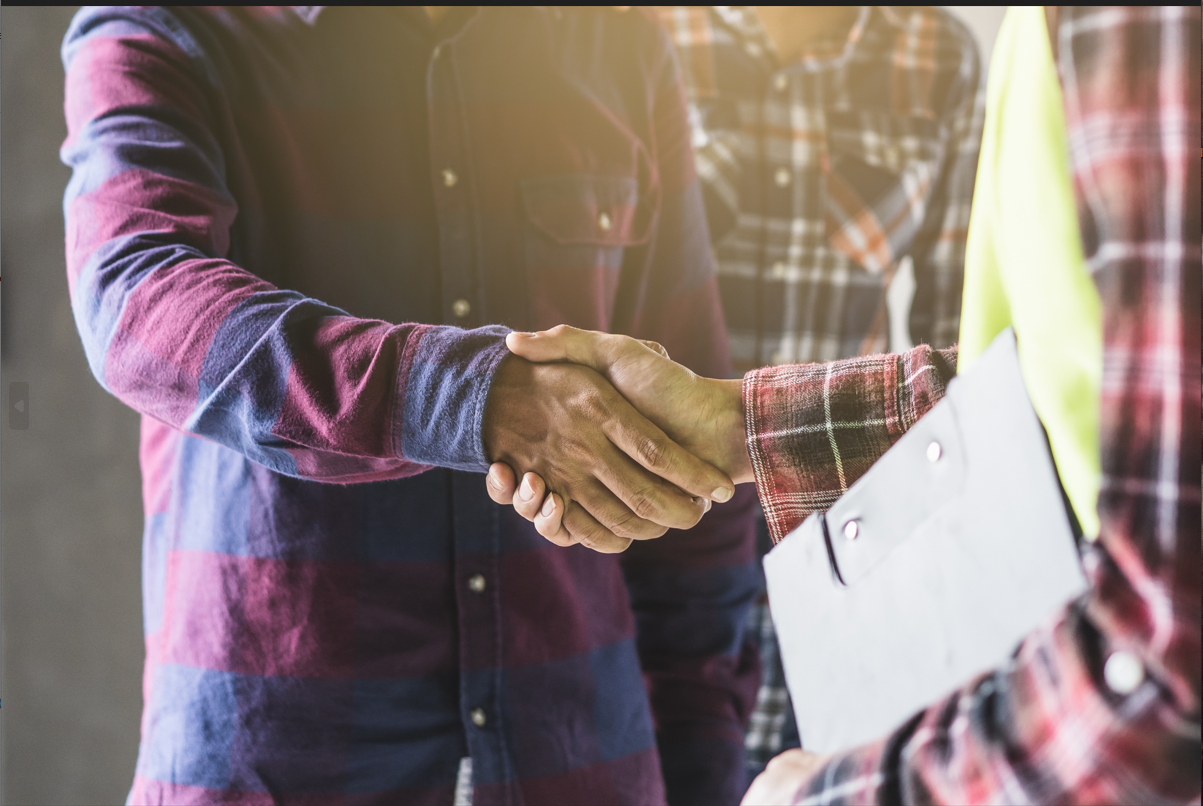 The Benefits of Knowing Your Customer
Reviews are an excellent tool for collecting customer feedback and give HVAC companies a chance to learn from their customers. By analyzing the reviews you receive, you can gain insights into customer preferences and trends that can help inform HVAC business decisions. You can gain:
• A more in-depth understanding of customer needs and satisfaction
• Increased ability to identify customer pain points
• A better idea of HVAC services that are in demand
• Improved ROI on HVAC marketing campaigns
Moreover, knowing more about your HVAC customers can help you tailor HVAC services and products to meet their needs. For example, if a customer mentions that they require a specific HVAC component or feature, you can be ready with the right solution when they come looking for it.
HVAC Techs Can Succeed Online
With personalization, keyword research, competitor analysis, and good sources of customer feedback, any HVAC company can become successful online. The internet can be a powerful tool when used correctly, and with the right strategies in place, an HVAC tech can build their online presence in the most effective way possible.
Remember that success online comes from hard work, dedication, and a willingness to learn. With the right approach, HVAC techs can use the internet to build themselves up and make their business stand out from the crowd. By utilizing digital marketing strategies, optimizing website content for search engines and building relationships with customers through social media, an HVAC tech can create a presence that will be remembered.