As the demand for home services continues to grow, it's becoming increasingly important for businesses in this sector to maintain a good online reputation. Fortunately, you can use technology to improve your reputation and ensure that you continue to attract customers. By using the latest digital tools, such as online reviews, social media platforms, and more, you can create a strong presence in the market and build trust with potential customers.
In this article, we'll explore how you can use technology to improve your reputation as a home services provider. We'll look at how online reviews, social media engagement, and other marketing strategies can help you stand out from the competition and ultimately win more business.
How To Use Technology To Improve Your Reputation 
The internet landscape is rapidly changing, and so is the way people find and use home services. Many homeowners are now turning to digital technology to make finding reliable and trustworthy home service providers easier. To take advantage of the trend as a modern business owner, put yourself where potential customers will find you — online.
Here's how:
By Using Online Reviews
Encouraging your customers to leave reviews on popular review sites like Yelp and Google will help build a reputation for being reliable. It's an essential part of reputation management that can help immensely in getting new business. Reputation management software can keep track of customer sentiment and eliminate any negative reviews you may receive.
You can then use this data to further refine your reputation. For example, if you see a recent flurry of good reviews, then you know customers are happy with your services, and it's time to reward them for their loyalty. You can offer discounts, loyalty rewards, and more.
By Leveraging Social Media Platforms
Having a solid presence on multiple social media platforms can also help maintain your reputation. Share updates about new services, respond quickly to customer inquiries or complaints, and post relevant and engaging content regularly. Doing so will give potential customers an idea of what your business offers and why they should trust you.
Social media can be a powerful tool to increase customer loyalty and build relationships with customers. It also gives you invaluable insights into consumer behavior. You can strengthen your brand image by increasing awareness of your business through social media. By engaging in conversations and interacting with customers on a personal level, companies can create lasting bonds that benefit everyone involved.
By Employing Tested Digital Advertising Strategies
Digital ads are an effective way to reach the right people and create an online presence that builds trust with potential clients. Focus on targeting local areas, highlighting reviews, and emphasizing company values to create a positive impression of your business.
For instance, you can use targeted ads in search engine results to reach those who are looking for home services in your area. This is a great way to create awareness and drive leads. You can also include customer reviews and ratings so that potential customers can get an accurate idea of what kind of company you are. This will build trust and help improve the customer experience overall.
By Maintaining an Up-to-Date Website
Having an up-to-date website is essential for any business. Not only does it give customers easy access to your product information and pricing, but it also helps build credibility by showcasing testimonials from real customers. Social proof can be one of the most powerful tools at your disposal to reach potential customers who may be on the fence about whether your product or service is right for them.
When customers see testimonials from happy customers, they will likely trust your business to provide the solution to their problem and make them purchase with confidence. Showing your customers that you're committed to providing them with an exceptional experience is key. Keeping your website updated shows this dedication and encourages potential customers to invest in your business, building their trust and confidence along the way.
It's essential to continually update testimonials to show that your business is providing top-tier customer service. New and updated reviews provide evidence of the positive impact of your services on your customers' lives. 
By Using Search Engine Optimization (SEO)
Optimizing your website for SEO is important to ensure that potential customers can find you when they search using relevant keywords. Through the use of SEO, you'll be able to appear on the first page of search engine results pages (SERPs) and stand out among competitors, dramatically increasing your visibility in today's crowded market.
And if you don't have an online reputation yet, use SEO to build one. You can target keywords related to your service and start creating content optimized for those keywords. This will help you rank higher in SERPs and allow potential customers to find you more easily. Furthermore, you can use other SEO strategies like link building and optimizing your website for mobile devices to increase your ranking even further.
By Leveraging Brand Recognition
Brand recognition is an essential factor in achieving success in the home services industry. Gaining trustworthiness is vital for any business, as customers are more likely to invest their hard-earned money in companies with excellent online reputations. To improve your reputation, you have to generate content that paints your brand in a good light.
Make your business stand out by sharing happy customer stories or creating case studies that display the goods and services of your company. You can also use customer testimonials and reviews to improve your brand's visibility, as positive content from customers adds credibility to your business and boosts customer confidence.
Take the initiative to regularly create and share content about your business to improve your reputation. Let customers know what you offer and what's unique about your business. It will help you increase brand recognition and establish your company as a leader in the home services industry.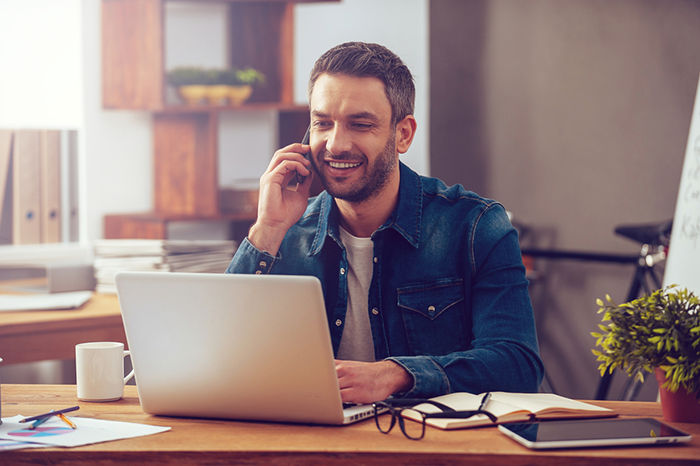 Home Services Examples
Home services companies can use many reputation management tools to boost brand recognition. From roofers to pest control companies, here are some examples of how you can improve your reputation online.
Roofing companies can use technology to improve their reputation by using online reviews, customer feedback forms, and even video testimonials. This way, they can collect data on what customers think of their services and make improvements accordingly. Roofers could even create a virtual map of their completed projects to showcase their work and demonstrate their experience in the field.
Electricians can use online tools to keep track of customer requests and easily organize repair schedules for multiple clients at once. They can also use social media platforms, such as Instagram or Twitter, to promote special offers or discounts, helping them stand out from their competitors. In addition, electricians could have an online portfolio providing examples of past work so potential customers can see the quality of their services.
Plumbers can use technology to provide instant customer support and maintain real-time communication with clients. They can also generate digital invoices and use online reputation management tools to track what people say about them on social media or review sites. Moreover, they can provide virtual estimates and online video consultations for potential customers who may not be able to visit their store.
HVAC companies should take advantage of technology to optimize their websites and make it easy for potential customers to find their products and services. Furthermore, reviews and ratings from past customers can be an excellent form of social proof that shows how dependable their services are. To guarantee stronger customer relationships for the long term, investing in a comprehensive Customer Relationship Management (CRM) system could be highly beneficial, as it helps HVAC companies trace customer history and enhance communication with current clients.
To stand out in the pest control industry, companies should take advantage of technology and create an online presence that's easily located by potential customers. Reputation tracking tools will also help businesses monitor what people are saying about them on social media and review sites, which allows for addressing any bad reviews promptly. To go above and beyond, pest control companies could also develop digital content such as tutorials and videos to show their expertise and answer potential questions.
The Tools To Improve Your Reputation Are at Your Fingertips
Technology is a powerful tool for improving reputation and increasing customer satisfaction in the home services industry. From roofing companies to electricians, plumbers, HVAC technicians, and pest control experts, using online technology can help you build trust with customers and stand out from your competition. Digital technology can help you:
Design a website and blog that effectively highlight your services and reputation.

Gather customer reviews from the web to show credibility to potential customers.

Track reputation closely to swiftly address any negative feedback or reviews.

Apply automated customer service tools for smoother operations.

Use social media outlets to attract new customers and showcase your products and services.
With the right strategies in place, you can use technology to improve the reputation of your business and reach more potential clients than ever before. It's an invaluable tool for building customer relationships and giving you an edge in the home services industry.