For many home services businesses, working with a digital marketing company has been a disappointing and frustrating experience:
"Some of these other marketing companies—they just weren't honest. They wouldn't tell me how they got their leads, and the leads they got me were always lousy."
Bill Gray, Owner, Atlantic Coast Appliance
"I worked with marketing companies that stole my money before—they just took the money and never delivered any results."
Howie Metz, Owner, Quality First Plumbing & Heating
"With my old marketing company, anytime I wanted to know how my campaign was doing, I had to ask."
Levi Torres, President, High Five Plumbing
Today, those home services businesses are now our clients, and the problems they once faced are distant memories. By choosing the right partner—one they could trust and depend on—they're now getting the jobs, revenue, and growth they've always wanted.
Although there are fly-by-night marketing companies that will promise you everything under the sun until the check clears, we believe this stigma can be corrected by setting honest expectations before you become a client.
This ensures your partnership with Scorpion is positive, helpful, and (most importantly) effective in bringing you the results you're looking for.
So, let's review what you can expect as a new Scorpion client, starting with Day 1...
What happens after you sign with Scorpion?

Meeting the team
Once you get off the phone with your sales representative, after signing up with Scorpion, you'll receive an email introducing you to your marketing team.
This team will include:
SEO specialists.
Web developers.
Design specialists.
A project manager.
A marketing manager.
Local SEO specialists.
And other key members of your development team.
The kickoff call
From there, we'll schedule you for a kickoff call with your project manager. In this call, we'll gather as many details as we can about you, your business, your goals, your expectations of us, what you want to change, and everything in between to ensure you're getting exactly what you want in a marketing partner.
During the call, we'll ask questions like:
What sets your business apart?
Which communities do you serve?
How many leads and new jobs do you want each month?
How much revenue are you hoping to generate each month?
What are your short-term and long-term business goals? (e.g., Adding more trucks, expanding into a new area of business, etc.)
Next up...
The strategy call
In this call, you and your marketing manager will work together to create a strategy for your business based on your revenue and growth goals.
How to improve your online reputation
Planning for the launch of your website
Discussing your search engine optimization (SEO) strategy
Determining which digital advertising channels make the most sense for your business
Etc.
The build-out
Once we get a feel for you, your business, and what you're looking to achieve, we'll get started in building your new website and revamping your digital presence.
The big reveal
After quality-checking the website—making sure that all links work, copy is clean, and your images are displaying properly—we'll walk you through it, explain every change we made, answer any questions you have, fix anything you have an issue with, get your final approval, and then make it live.
The next step
The moment your website goes live, the next phase begins. Taking the information gathered during your strategy call, your marketing manager will be your main point of contact, helping you devise and execute your advertising and marketing strategies to bring you more customers, jobs, and revenue.
Now that you know what to expect once you become a client, here are 6 things to be aware of to ensure your marketing efforts are effective…
6. We'll need your involvement to be successful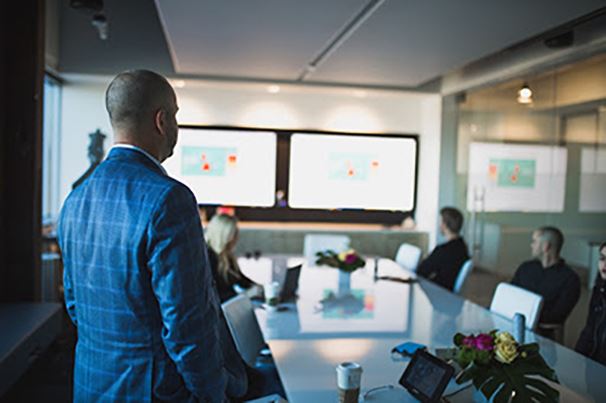 Whether it's recovering your log-in information for directories like Yelp, Facebook, and Google My Business, gathering a complete list of your past clients, or asking you to solicit more online reviews, we'll need your help and cooperation to be successful.
Getting started in digital marketing can often feel intimidating and unfamiliar.
But as your trusted marketing partner, we're here to serve as an expert and a guide, building your understanding of digital marketing to marketing to make you a more effective leader and business owner.
5. Success in pay-per-click advertising scales with your investment
Pay-per-click advertising (PPC) can feel like a money pit—especially if your previous marketing company failed to bring you the results you needed. However, when used with strategy and proven expertise, PPC can bring you quality jobs that will increase your annual revenue and promote your business' growth.
In highly populated and competitive markets, PPC advertising can be expensive. However, if you lower your advertising dollars in response, you'll only be harming your ability to attract the leads you want.
Which means if you want to get the best return on your PPC, you'll need to contribute more than the minimum amount to achieve an ROI as high as 4-5 times your original investment.
4. Marketing is a long-term investment that will pay off in the end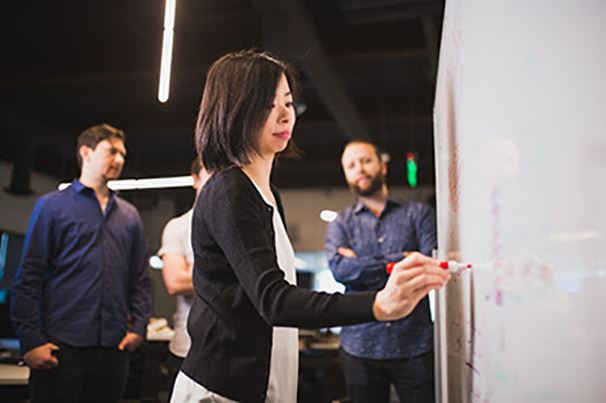 Rome wasn't built in a day. Although PPC can help kickstart your business's lead generation, building up your firm's online presence and visibility will take some time.
All home services businesses will experience seasonality. However, as your online presence strengthens, you'll attract more job leads all-year round.
3. The most effective marketing campaign is a diverse one
If you're dipping your toes into digital marketing for the first time, you'll be tempted to stick to only one or two forms of marketing—usually your website and PPC advertising. However, similar to investing, you never want to put all your eggs in one basket.
This is where diversifying your marketing is key.
By spreading your marketing budget to multiple advertising channels like PPC, social media marketing, Google's display ads, you'll be able to attract high-quality leads at a lower cost and greater effectiveness.
2. Seasonality is unavoidable, but it doesn't have to dictate your success
Your business will experience ups and downs—for some sectors of the home services industry, winter months can be traditionally slow, whereas summer months may be your busiest.
This is normal and a natural part of doing business in the home services industry. However, it's important to remember that your prospective customers aren't disappearing in the winter; they just don't have a high demand for your services at the moment.
But this doesn't mean your marketing stops. Instead, you'll need to find balance by shifting your marketing budget to give you the best visibility in your slow months.
Rather than marketing for leads during the slow season, where you'll spend more of your marketing dollars competing for fewer leads, you'll market for brand awareness.
By keeping your brand top-of-mind in potential customers, you'll improve your chances of being the first company a customer calls when winter ends and they're in need of your services again.
1. There are going to be hiccups in your business
You may lose a tech to a competitor. Maybe one of your trucks breaks down. These things will happen. However, it's important to remember that your marketing is your vehicle for gaining new leads, and contrary to popular belief, in times of crisis it's the last thing you want to shut off to reduce your overhead.
Concerned your PPC advertising budget is too high?
Talk to your marketing manager.
Wondering how to get more job calls without spending more?
Talk to your marketing manager.
Worried you won't have enough work for the month to keep your techs busy?
Talk to your marketing manager.
Case in point: If you ever find yourself in trouble, talk to your marketing manager.
They'll come up with a marketing strategy to keep your digital presence strong and the optimal amount of leads coming in based on your budget. That way in the event your business experiences a downturn, you'll continue to receive enough work to keep you afloat.
How to Set Yourself Up For Success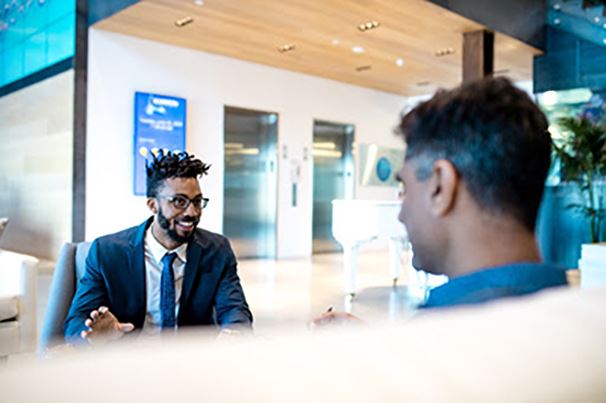 By making a decision to partner with Scorpion, you're saying goodbye to figuring things out on your own, dealing with poor communication from your marketing agents, and getting frustrated by a lack of honest answers when something isn't going the way it's expected.
That's what we're here to correct.
As an experienced and dedicated marketing partner, we're here to help you achieve the jobs, revenue, and growth you deserve—and to do that, all we need is your help and cooperation along the way.