Web Series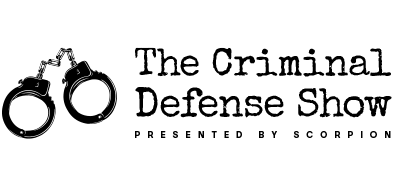 The Criminal Defense Show
A Scorpion Original Series
Latest Episode
Episode 8: Niching Down to Boost Your Profitability
Richard Middlebrook, President & CEO at Middlebrook & Associates, shares the importance of niching down and staying true to who you are. Three Things You'll Learn: The importance of standing up for what you believe in The benefit of setting expectations with clients Why you must remain true to who you are Doing the Right Thing Handling everything from first time DUI offenses to DUI second-degree murder ...
Kelly Carpenter

Director of Internet Marketing

Focused on helping criminal defense firms solve their marketing challenges, Kelly has been at Scorpion since 2008 and has grown alongside our company — becoming an expert over time in client marketing, project management, and content development. Her background in English makes her one of the strongest communicators in our organization, and she's well-known among clients and coworkers alike for her warm personality and light-hearted sense of humor. What she loves most about her job is providing people with a positive experience while they grow their businesses. Outside of work, Kelly is a health and wellness junkie, dog mom, and wife of country music artist, Cort Carpenter.
You Have a Vision for Your Future. Tell Us About It.
Contact Us