Video marketing has become a key component of an effective Internet marketing strategy. It allows your franchise to reach a targeted audience in a unique and personal way and deliver information in an easy-to-consume medium. In addition to that, video marketing helps to immediately establish credibility with your viewers, as they actually get to see and experience your franchise's story and message. However, video marketing is only effective if it's done right.
Below are a few tips for creating more successful marketing videos…
1. Develop a Narrative
A good story helps make your audience feel involved and engaged with the message you are conveying. You don't want a video that is just a list of facts, as that doesn't elicit emotions – it just leaves the audience feeling disinterested and detached. Use a narrative to keep your viewers' attention and get them connected with your franchise brand, whether that is through the story of how your franchise started or of how a customer benefited from your franchise's services.
2. Use the Right Technology, Equipment & People
When you begin the video production process, make sure you use the appropriate cameras, lenses, editing software, lighting, and people who can effectively utilize these tools. When you don't, you will usually end up with a lower-quality video, which can take away from its impact and also create a negative impression of your franchise.
3. Pay Attention to the Details
Enter into the production of your marketing video with a clear purpose and close attention to detail. Do you know exactly what you and your team are going to say on camera? Are you choosing the best lighting, angles, and framing for your shots? Are you staying consistent in your editing style? If you don't have the little details accounted for, it will show in your video and your potential customers might question your credibility and professionalism. Don't compromise your video production or the power of your message because you rushed through your project or you simply weren't focusing enough on the fine details.
4. Keep Your Message & Branding Consistent
Think of your marketing videos as an extension of your franchise brand. An easy way to stay consistent with your branding is to make sure that the colors and fonts used in the video's graphics match your website design. The video should also deliver a message and tone that is aligned with your franchise's overall mission and values. Does your franchise pride itself on being 100% customer-oriented? Choose footage that reinforces this aspect of your brand, explain what sets your service apart, and make sure your passion is clearly communicated in the video.
5. Don't Make Your Video Too Long
No one likes the person who drones on for too long in a meeting. Don't let your video do the same thing. Be concise and direct with the story you are telling so you can clearly deliver your message and keep your audience interested. According to a study by Visible Measures, you lose nearly 20% of your video audience on average within the first 10 seconds of playback, 33% within the first 30 seconds, and 44% within the first 60 seconds. With this being said, remember to only make your video as long as necessary to get the message across and to immediately grab your viewers' attention so you have a better chance of keeping them engaged.
6. Include a Clear Call to Action
Just like with any other marketing material, you want the audience to know what to do next. Make sure you obviously state things like, "Visit our website for more information," or "Call us right now at (555) 555-5555!" You've told your story and shown your viewers what sets your franchise apart—now it's time to drive them to action and turn them into new customers.
7. Make Sure Your Videos Get Seen
Don't let all that hard work go to waste. Make sure your video gets the proper level of exposure. Post it on YouTube, give it prominent placement on your homepage or another high-traffic page on your website, and tease it on social media. You can even turn your video into a social media ad or pay-per-click (PPC) display ad to reach a larger and more targeted audience.
Another option is to incorporate your marketing videos into your email campaigns. Data shows that adding video to your emails can boost your open rates by 20% and lead to 2-3x times higher click-through rates.
Want to learn more franchise marketing tips? Download our free social media guide.
---
Authors: Paul Michael Gordon & James Nicholson
About the Author
Paul Michael Gordon is Senior Creative Director at Scorpion. With more than 15 years of video production experience, Paul brings an incredible amount of knowledge, talent, and innovation to each project he handles. What drives him day-to-date is his passion for delivering only the best multimedia products and exceeding his clients' expectations. Paul has won several Telly awards for his film and video production work.
In his free time, Paul loves spending time outdoors and enjoys activities such as hiking, surfing, motocross, and snowboarding. He also enjoys writing, as well as giving back to his community. He has served as both a high school varsity lacrosse coach and a student mentor nearly 15 years.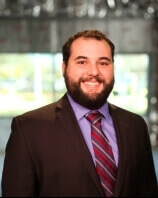 About the Author
James Nicholson is a Content Developer at Scorpion. He is dedicated to helping Scorpion's clients make a connection with their targeted market in order to drive business and increase sales. James is committed to using his writing and journalism experience to provide effective and thoughtful content for each client.
James possesses a master's degree from the University of San Francisco and has worked with professional sports franchises, including the Los Angeles Kings, Los Angeles Clippers, and Pittsburgh Penguins. He enjoys playing softball, camping, and going to concerts with his wife.