Are you a franchise owner who is trying to figure out how to keep up with the competition? If so, we have a few a few pointers for you. There are a number of strategies you can use to help your franchise business reach and surpass competitors in the digital marketing arena. It's just a matter of proper planning and implementation.
The first step is in understanding your competitors' online marketing strategies and why they work so well. Next, you need to determine how you may be able to capitalize on some of these marketing strategies within your own franchise business.
Here are a few areas where your competitors may be gaining the advantage:
Having a Well-Designed, Responsive Website with Relevant Content
If your competitors' websites are successful, chances are they are well-designed and responsive both on desktops and on mobile devices. They are also likely using the right type of content, call-to-action messaging, and other elements that cater to the audiences they are targeting. If you do an online search for important keywords for your industry and your competitors' sites immediately show up, they've done a good job on the back end with search engine optimization (SEO).
If you want to have a website that is able to compete, you are going to need to boost your efforts in all of these areas. This will help you create a site that not only attracts visitors, but also keeps them there with user-friendly features and the information they are looking for.
Using Effective Pay Per Click (PPC) Ads
The right pay per click (PPC) advertising campaign can provide the online visibility you need while driving new leads your way. With PPC, it is important to target your ad campaigns to the right audience, which you can do by selecting the right keywords and taking advantage of customization options such as location targeting. The way you organize your ad campaign also makes also makes a difference. Are you creating the right ad groups based on the different products or services you offer?
Take a look at your competitors' ads, the keywords associated with those ads, the landing pages that show up after you click on their ads, and more. Find out what your PPC campaigns might be missing!
Engaging Customers Through Social Media
Are your competitors active on Facebook, Twitter, Instagram, LinkedIn, or other social media platforms? If they are, they're on the right track. Social media helps attract diverse audiences while encouraging interaction and real-time conversations with your franchise business. It is important to pick the platforms that would be most advantageous for your specific franchise, and the ones that you can successfully manage without a lot of lag time.
In addition to looking at the type of social media platforms your competitors use, you may also want to check out the types of content they're posting (blog shares, company updates, engaging questions, special games and promotions, etc.). This may help get the ideas flowing!
Making It All Work Together
Another important tip is to leverage your various online marketing efforts so they work together cohesively. For example, your social media should direct interest to blog posts and articles on your website, and your website should clearly feature linked icons to each of your social media pages. Meanwhile, your PPC ads should be driving more traffic to your website to complement the traffic you are already getting from organic searches.
Studying your competitors to understand how they have become a success is key. Take what you've learned and capitalize on it to enhance and grow your brand!
To learn how to get the most out of your franchise's online marketing dollars, download our free guide: "ROI Tracking Strategies Your Franchise Can't Afford to Ignore."
---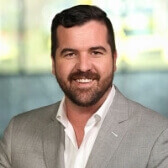 About the Author
Jordan Wilson is the Senior VP of National Brands at Scorpion. For nearly a decade, he has worked with businesses of all sizes, from Fortune 500 companies to franchises at the local level. Professionally and personally, Jordan fosters the relationships he develops with his clients, always striving to exceed their goals and expectations. Jordan graduated from the University of Mobile where he played college soccer and won the National Championship in 2002. He is an avid traveler, and he loves a good Irish Pub, LSU Football, and spending time with his family.