How will Facebook's latest review update impact your business?
Facebook has become a secret weapon for small businesses. Over 1.6 billion people around the world are connected to small businesses on Facebook, and the platform just became even more powerful. Facebook has rolled out new updates in 2023 that are meant to make it easier for users to interact with small businesses.
Facebook's changes set its platform's reviews apart from other review sites, such as Yelp and Google Reviews. Specifically, Facebook has changed its reviews to "recommendations." Similar to a Yelp review, these recommendations can now include photos and tags as well as text.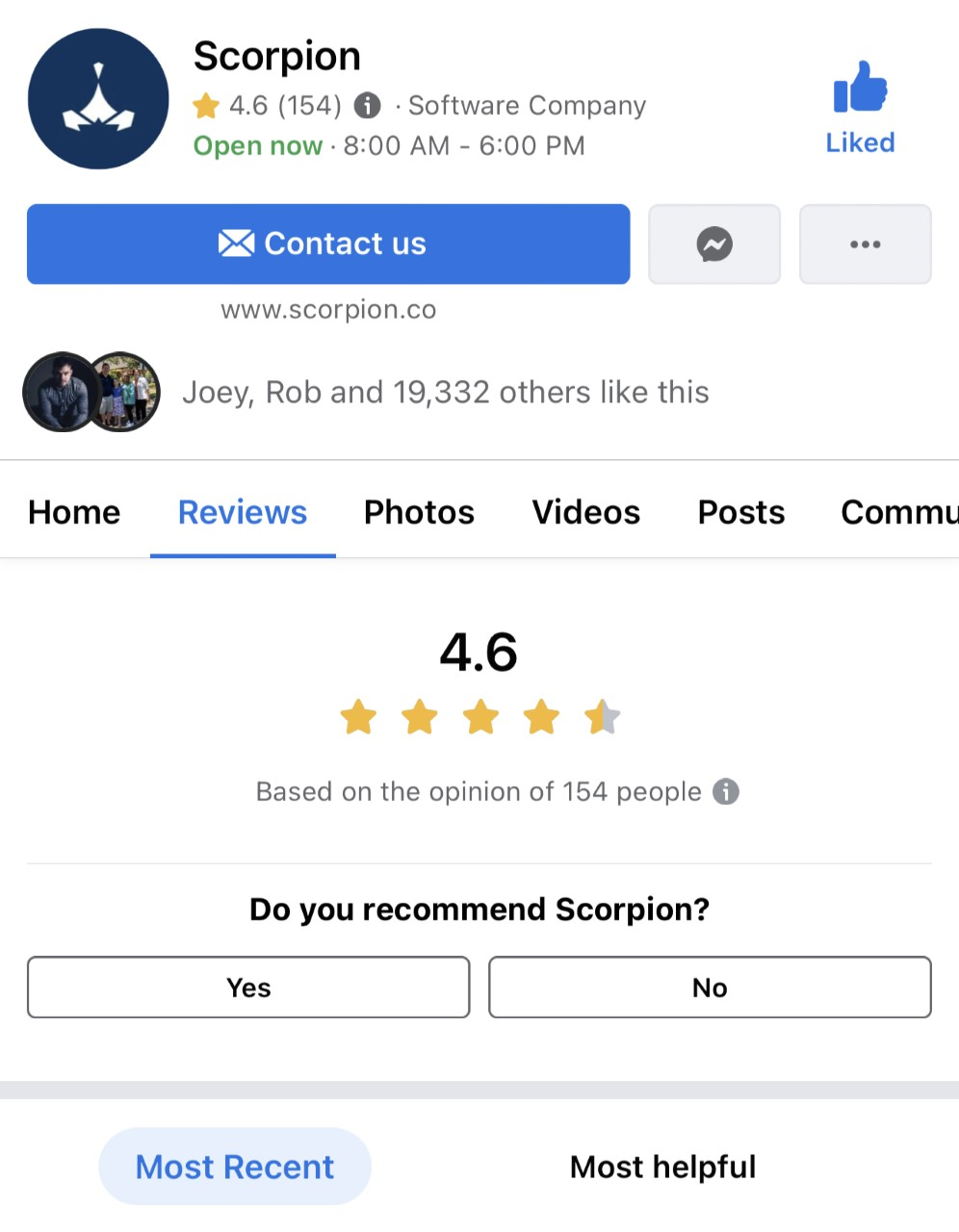 These tags will highlight key features of your business. They are also a convenient way for your audience to get a quick understanding of what your business offers. Plus, it helps the algorithm show your business to those who need your products or services. Examples of some tags that customers can label your business with include "quick service," "warm atmosphere," and "great for families." Your customers can also select "don't recommend" for your business and label it under tags like "slow service" and "unfriendly," but these types of tags are best to be avoided.
Recommendations also appear in a different way than the Facebook reviews previously did. While reviews only appear on the business's page, recommendations can be posted and shared on any page. The poster has the option to customize this setting. They can make posts available to the public, to only friends, or to themselves.
Your old reviews will now appear on your new "Recommendations" page. They will appear in places where your customers are most likely to find your business, such as on Maps. Recommendations from your viewers' closest friends will appear first, so this increases the level of trust that audiences can place in your business. See an example of the way this looks below.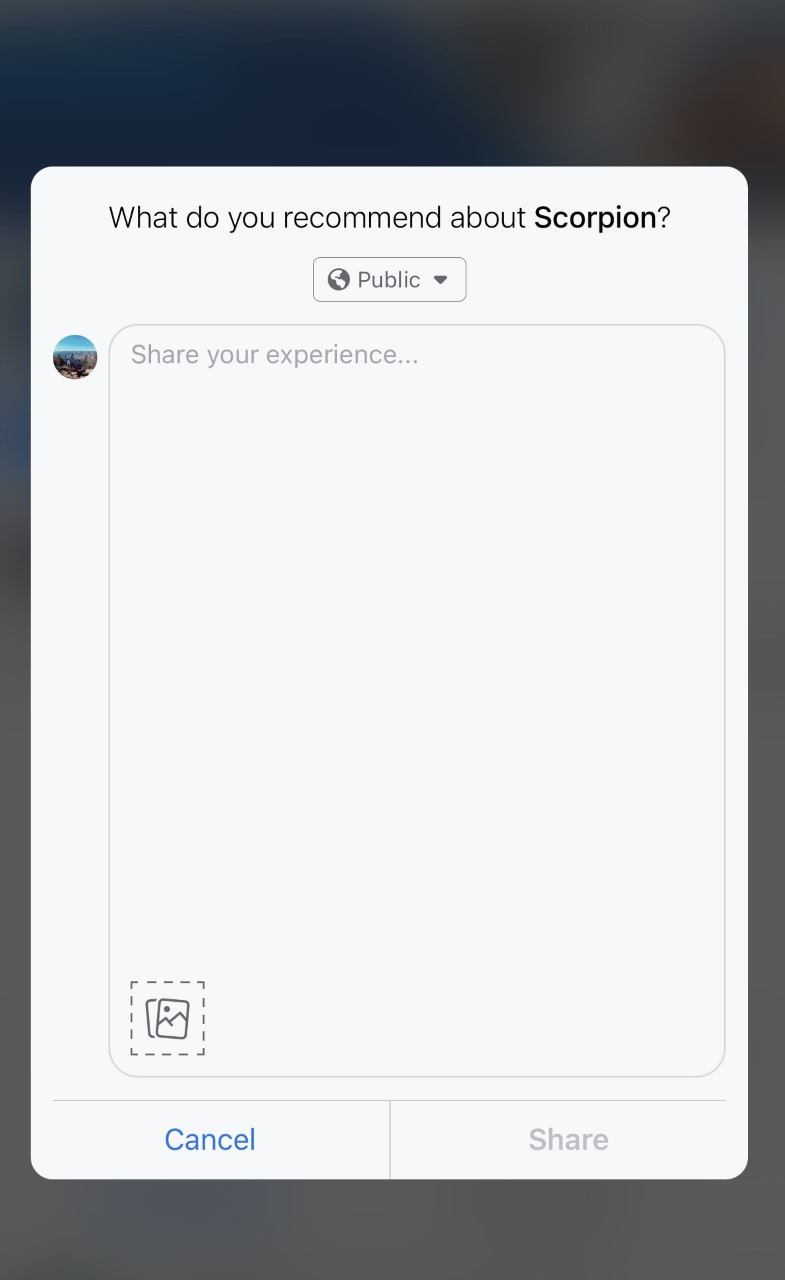 While change can be scary, especially after you've already gotten the hang of a platform, this change is good news for small businesses. The goal of this update is to create more helpful endorsements that benefit both customers and businesses. Recommendations are helping the platform to do away with the one or two-word reviews that were becoming too prominent. As a business page owner, the change also puts more power into your hands. You can more easily report unfair or phony recommendations by clicking the "Give Feedback on This Recommendation" option. 
Features of the new Facebook recommendations
It is no secret that Facebook has a huge membership base. In 2023, there will be as many as 2.96 billion monthly active users. That's greater than the populations of Africa, Europe, and Oceania combined! That means Facebook is still the most used social platform worldwide and is still extremely important for your small business.
Consumers use these recommendations to guide their purchasing decisions 92.4% of the time. Plus, having positive reviews might make your page easier to find in Facebook search results, so don't discount reviews when you create a strong SEO strategy.
As mentioned above, when your Facebook followers post a recommendation for your business, they must meet a minimum character requirement as well as auto-generated tags. There is not a lot you need to know to get started with Facebook recommendations, as the platform has made the transition pretty smooth. You should, however, double-check to make sure your Recommendations are enabled. To do this, simply go through the following steps:
Go to "New Pages experience" under settings

Go to "Page recommendation" to review your Page recommendation status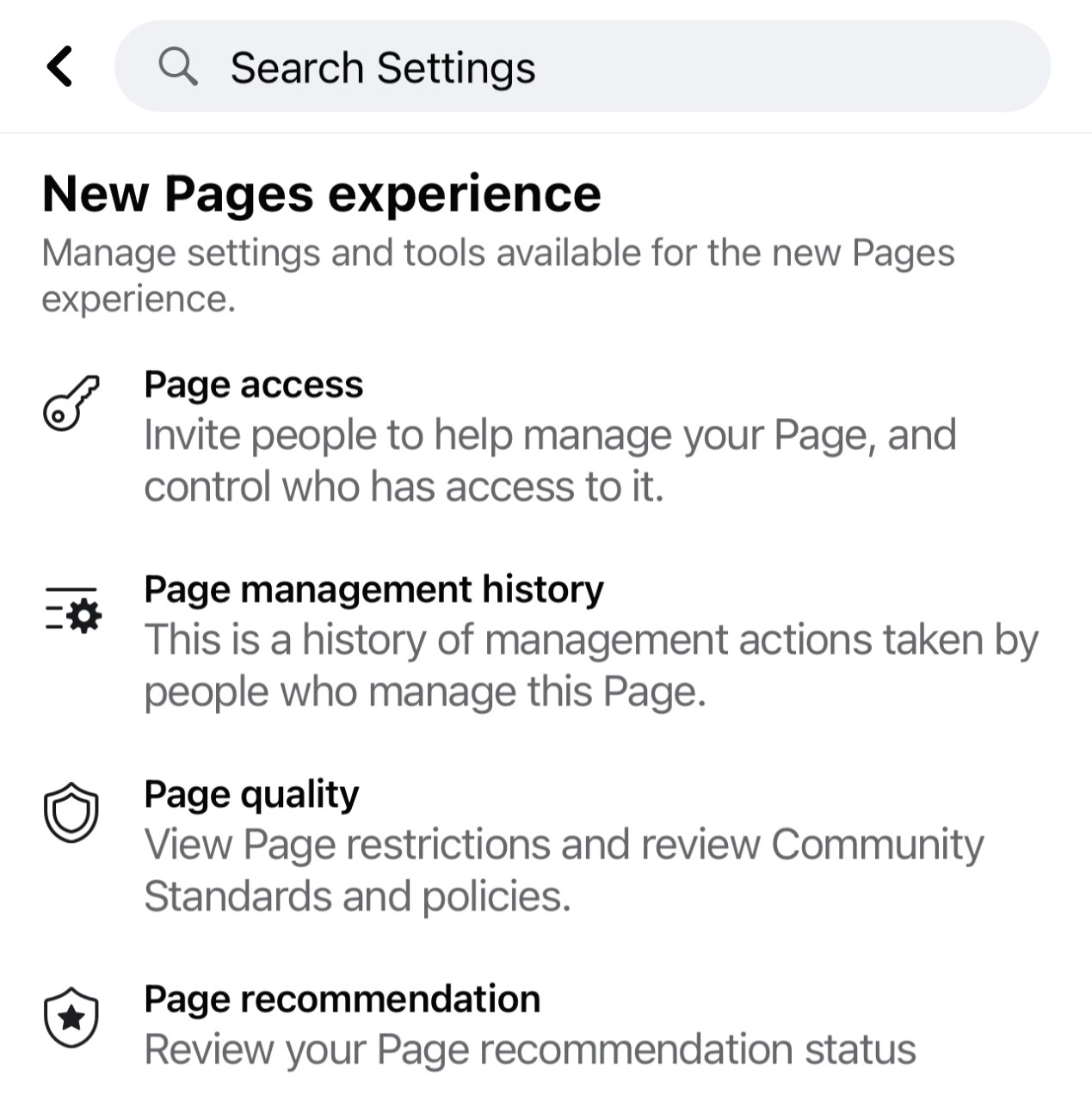 Switch recommendations "ON." The page will look like this when finished: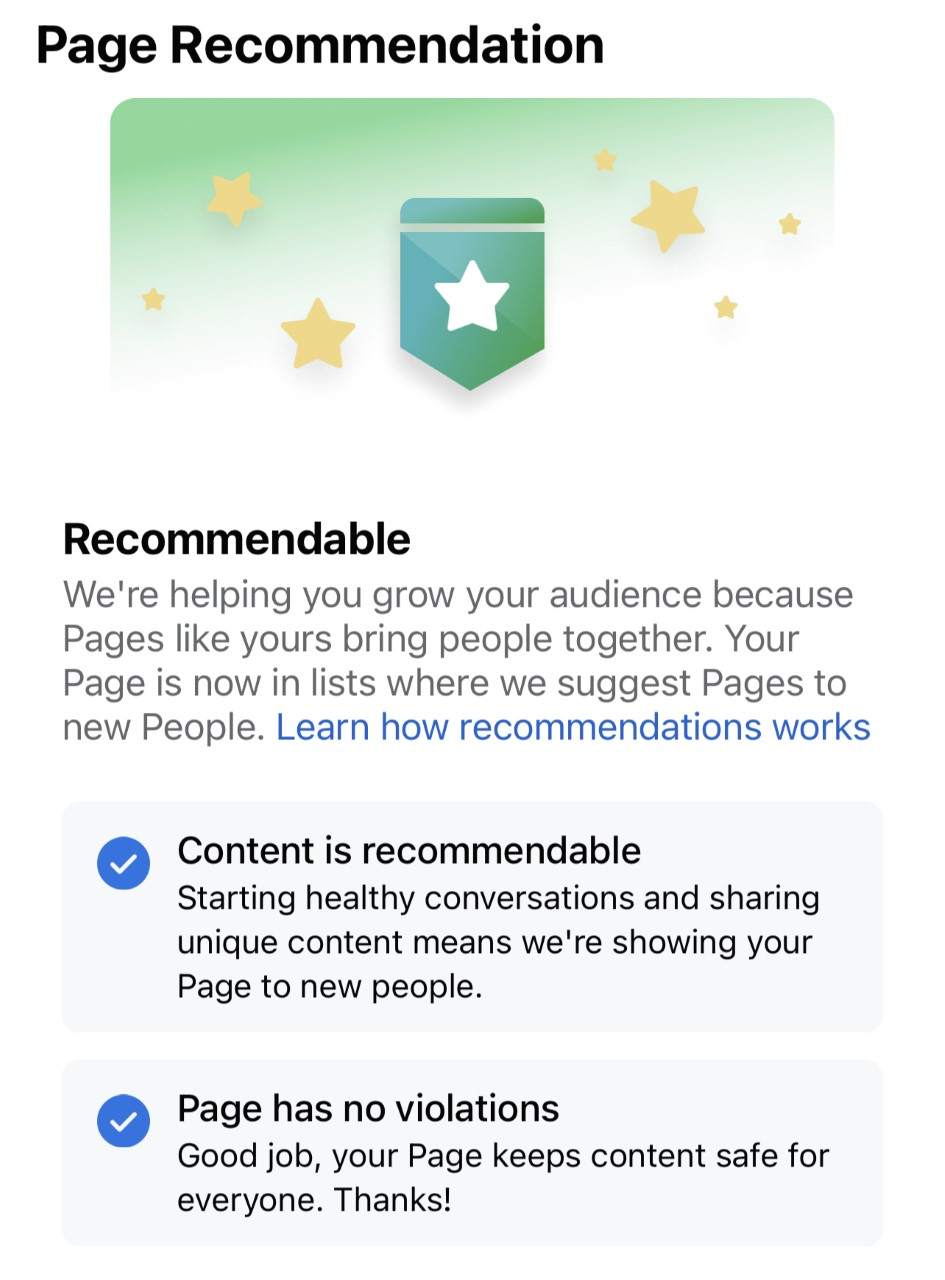 On Facebook as well as other review sites, the more positive reviews you can get for your business, the more customers you are likely to get. Reviews can become a self-sustaining cycle that grows your business and improves your reputation. To learn more about how to get more reviews for your business, and how Scorpion's team can help you manage them, contact us today.