Take a look at some of our latest Scorpion Operations updates and find out how they can help you grow your business and maximize efficiency.
Streamline manual data entry with QuickBooks Online Integration.
QuickBooks Online integration makes your accounting processes even easier by eliminating tedious, manual data entry. Now, data can flow automatically into your QuickBooks Online account, and you can review everything in one place.
Why is this integration great for you?
More Seamless: Streamlines and optimizes your daily accounting tasks via seamless workflows
Verify Invoices: You can figure out what's okay to pay with the push of a button. Invoicing has never been easier
Connected data: You can eliminate administrative tasks by transferring data between Scorpion Operations and Quickbooks
Context and control: By verifying customers, invoices, and credit card charges, you can ensure accounting accuracy
Intelligent reconciliation and validation: You don't have to manually correct duplicates; Scorpion Operations verifies that the customer already exists. When it can't verify, it creates a new record
Saves time: Data flows into your books automatically, so you can review everything in one place, saving you time and reducing data entry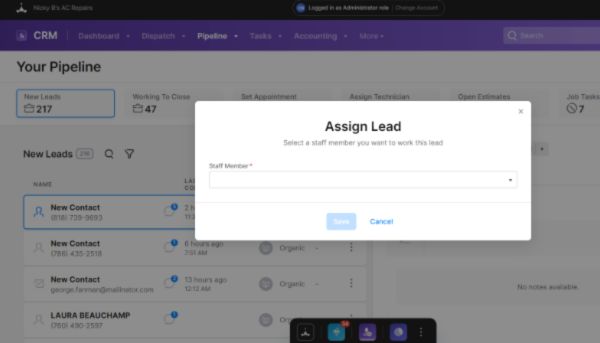 Get more insight into your business with Reports
Reports allow you to see real-time reports on jobs you created, scheduled, or completed, as well as track outstanding invoices, top customers, and accounts receivables.
Why are reports great for you?
More visibility: Get a better sense of what's happening in your business on a daily basis
Better insights: You can keep track of the jobs your technicians are doing and see the numbers that matter to you, like revenue and job count, over time.
Identify your top customers: Make data-driven decisions about which customers to target for more business
Saves time: Get real-time data when jobs are completed and paid
Better invoice tracking: You can address overdue invoices before they adversely affect your finances and cash flow
Improves Performance: Analyze your business' performance in real-time and identify opportunities for improvement