We are excited to announce that Scorpion just received 4 Platinum awards, 6 Gold awards, and 6 Honorable Mentions in the 2016 International Competition for Marketing and Communication Professionals (MarCom). We received the awards for leading websites that we designed for clients in the legal, home services, and franchise industries.
We congratulate our clients who have had their website recognized! The winning sites were among 6,000 entries to be considered in the MarCom competition. At Scorpion, we use the most up-to-date industry practices to provide our clients with beautiful, responsive websites that help convert more web visitors into new customers.
Learn more about the MarCom award winners and honorable mentions below. Click on the links to find out what sets each website apart. The award profiles discuss everything from eye-catching imagery and dynamic animation to mobile-friendliness and the ease of scheduling online appointments. Each award profile also includes a link to the winning website.
Platinum Winners:
Gold Winners:
Honorable Mentions:
Scorpion helps businesses big and small improve their visibility on the Internet to attract more business and generate more revenue. We provide our clients with conversion-driven websites, as well as with targeted digital marketing services that help their websites get found by the right audience online. Our most recent MarCom awards join about 200 other prestigious awards recognizing our expert website designs.
Clients turn to Scorpion and stay with us because we give them the best exposure and competitive advantage on the web. We also provide each of our clients with excellent customers support, working closely with them to achieve their business goals.
Contact us to find out how you could benefit from our award-winning website design services!
---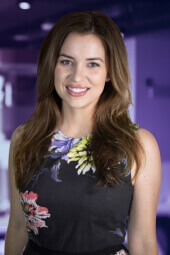 About the Author
Kylie Patterson currently holds the role of Director of Public Relations at Scorpion, although she has previous experience working with many departments within the company. She spends her time finding new and exciting ways to connect Scorpion both with the local and global community. When she is not at the office, Kylie enjoys dancing, live music, sporting events, and spending time with her black Labradoodle, Royce. She is also a proud graduate, and diehard fan, of the University of California, Los Angeles.