When it comes to the growth of your business, better data means better decisions.
Better decisions mean more calls, jobs, and revenue.
And the best decisions?—well, they begin with big data.
But what is it and how can it help your home services business attract more jobs and earn revenue in 2019?

That's what you're about to find out...
"What is big data and why should I care?"
Ever wondered Google Maps knows EXACTLY how long it will take your truck to reach your next job?
Google is using big data (specifically, GPS data pulled from your smartphone and other drivers' smartphones along your intended route) to determine the current traffic conditions and how those conditions will impact your total travel time.
The result?
Within seconds of entering your destination into Google Maps, your phone has mapped out a down-to-the-minute ETA for your route.
That's the power of big data.
If you're a home services business looking to market your services to more qualified customers, big data can be a gateway to getting more of the jobs you want at a fraction of the cost.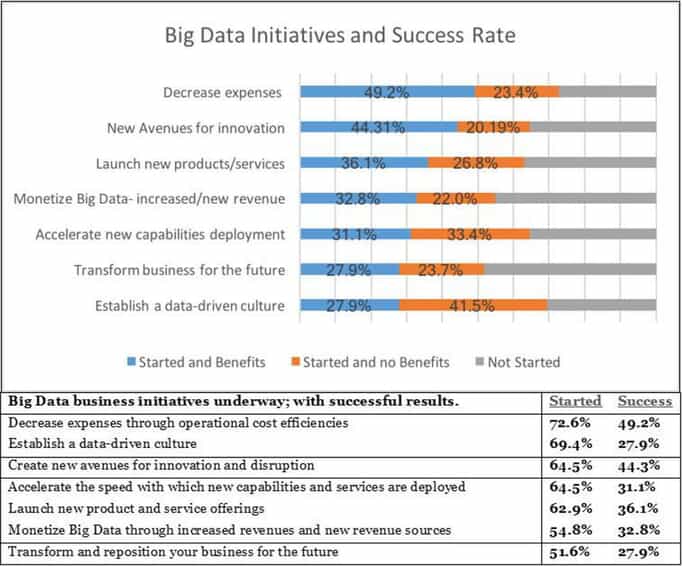 In a recent survey on the use of big data, it was found that among the businesses surveyed...
Half were able to decrease their expenses after discovering new operational cost efficiencies.
Nearly a third were able to monetize big data to increase their revenue and income streams.
And 36% were able to launch new products and service offerings.
Applying those results to home services businesses like yours means big data can be a powerful avenue for increasing your revenue and reducing your expenses.
Ready to get more jobs in 2019? Here's how you'll use big data to help...
Step 1: Decide what you're measuring
Key performance indicators (KPIs) are measurements (time-on-call, closing rate, job value, etc.) you use to assess the health of your business, which is why establishing clear KPIs is vital to tracking the progress towards your goals over time.
For example, let's say you want to increase your gross revenue from $500,000 this year to $620,000 next year. The KPI you'd measure would be revenue. So, to meet your goal, you'd first break down the additional $120,000 you want to generate into a monthly goal of $10,000 a month. You'd then continue to break it down further into $2500 a week, then to $500 dollars a day within a 5-day work week.
The next step would then be determining what you're going to do to generate an additional $500 dollars a day in service revenue—and then to do it consistently.
Using a single KPI, you'll be able to generate a clear plan for the additional service revenue you need to generate and a timeline to hit your goal.
Step 2: Establish a system to collect and measure the data
Once you decide what you want to measure in the form of your KPIs, it's time to start your data collection.
For data collection, we'd recommend using third-party software from providers like IBM or Google—or you can reach out to us directly.
With off-the-shelf software for big data collection and analysis, you'll be able to track the KPIs most relevant to your business, measure them, and discover the marketing insights that lead to more jobs, revenue, and growth.
Step 3: Analyze the data and put it to work for your entire system
Once the data you want to collect has been collected and measured, put it to work.
Work with a marketing expert to extracting valuable insights hidden in your data, so you can learn where your business can be improved to earn more revenue and reduce your expenses.
To learn MORE about changing consumer trends and marketing for home services businesses, be sure review our previous blogs on this topic (Blog #1, Blog #2, Blog #3, and Blog #4) or REQUEST YOUR FREE COPY of our book, the State of Internet Marketing, by clicking here.
Want to learn how to bring more jobs and revenue to your business?