What do you do when the bathroom sink clogs? What about when the roof starts leaking, the light switches stop working, and the AC is on the fritz?
If you're like most people, you search Google for a reputable home services professional who can help. Then you read an online review to find the right person for the job.
As a home services business owner, Google reviews are critical. Without them, it would be much harder to connect with customers. Unfortunately, a negative and/or fake review can really tank your operation.
So, in this article, we'll teach you how to delete a Google review in three easy steps.
Can You Delete a Google Review?
Yes, it's possible to delete Google reviews. But the process is often complicated and time-consuming, and it won't always work out the way you want.
We should also mention that you can't delete Google reviews on your own. Instead, you must petition Google to delete them for you by proving that the reviews in question are false or libelous in some way. Do that, and you just might be able to get rid of nasty untruthful comments.
An Introduction to the Google Review Policy
So, how does Google decide which reviews to remove and which to leave as is? According to the search giant's review policy, these ten kinds of reviews are prohibited:
Spam and Fake Content: Any comments posted to manipulate ratings are banned. All comments should reflect a user's genuine experience.
Off-Topic Content: Any comments that don't pertain to the company being reviewed. This includes personal rants, political opinions, and social commentary.
Restricted Content: Any comment with a link, contact information, or sales pitch that can be used to purchase locally restricted products such as guns and alcohol.
Illegal Content: Any comment that features illegal content such as copyrighted images and pictures of graphic violence or depicts illegal activity.
Terrorist Content: Any comment that attempts to promote a terrorist organization, recruit members to a terrorist organization, or celebrate terrorism in any way.
Sexually Explicit Content: Any comment that contains sexually explicit content, especially if said content attempts to exploit a child sexually.
Offensive Content: Any comment with obscene, profane, and/or offensive language. This restriction extends to obscene, profane, and/or offensive gestures, too.
Dangerous and Derogatory Content: Any comment that threatens harm, attempts to harass, or incites hatred against another individual or group of individuals.
Impersonation Content: Any comment that misrepresents the identity of the reviewer. (In other words, a reviewer can't leave a review in someone else's name.)
Conflict of Interest Content: Any comment from the owner of the business being reviewed is about an employee's experience with the company or is written by a competitor to manipulate an organization's rating.
As you can see, there are plenty of reasons why Google might delete a review. That said, don't expect Google to remove an honest rating just because your company got one star. If that's your goal, you'll be very disappointed.
How to Delete Inaccurate and/or Fake Google Reviews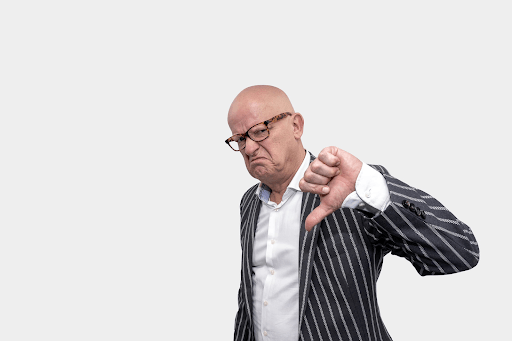 Every business receives bad reviews from time to time. The good news is you may be able to remove a few of them by following the three-step process below.
1. Respond to the Reviewer
First, respond to every bad review your business receives. Doing so has a couple of benefits:
You Can Change the Reviewer's Mind: Maybe there was a misunderstanding. By positively responding to negative reviews, you might be able to alter the reviewer's opinion of your business. If this happens, they'll probably be willing to either amend or delete their review, which means you won't have to worry about it anymore!
You Can Mitigate the Damage From the Review: Not everyone will agree to change their negative review. Responding to these individuals will at least give you the chance to tell your side of the story and do damage control. It will also allow you to display your customer relations skills, which could help you win more jobs in the future.
Now, the way you respond to negative reviews matters. Be kind and respectful. Thank the customer for their time. Consider apologizing if/when appropriate. And don't get defensive.
We also recommend keeping your responses brief and to the point. Say your piece, then attempt to move the conversation to a private forum, such as the phone or email. That way, you can deal with the customer more effectively, personally.
Note: To respond to reviews, you must set up a GoogleBusiness Profilefor your business. This blog post will walk you through the entire process, start to finish.
2. Flag Violating Reviews
Has your business received a fake Google review? How about an inappropriate one or one that promotes a competitor? There's a good chance you can get it removed!
All you have to do is flag the violating review. A Google team member will then evaluate it. If they agree that, yes, the review in question breaches the Google review policy, the review will be removed, and you won't have to deal with it again.
Here's how to flag reviews in four steps:
Login to your Google Business Profile.
If your business has multiple locations, select the one that received the bad review.
Navigate to the main menu and select "Reviews" from the list of available options.
Find the offending review, click the (...) symbol, and select "Flag as Inappropriate."
Once you complete the four-step process above, a Google team member will analyze the review in question and decide whether they think it violates the Google review policy or not.
Just know it may take several days for Google to respond to flagged reviews. So be patient!
Pro Tip: Ask your friends, family, employees, etc., to flag the offending review as well. This will draw more attention to it and could improve your chances of getting it removed.
3. Contact Google Support
Have you responded to the person who left you a bad review and flagged their content?
While these strategies can work, they aren't foolproof. There's a chance you might need to take the third step to delete a Google review from your home services' Google Profile.
When all else fails, reach out to the Google Small Business support team and ask them to remove the offending review. It's straightforward to do this:
Visit the Google Business Profile "Help" section.
Scroll to the bottom of the page and click the "Contact Us" button.
Type "Customer Reviews" into the search bar. Then click "Remove Reviews."
Click the "Next Step" button until you get to Step 3. Then choose a contact preference.
Fill out the form and click "Submit." A Google team member should contact you shortly.
Once a Google team member gets back to you, you'll need to tell them why you believe the review in question violates their company's review policy. Be prepared to defend your position!
What if You Can't Remove a Bad Google Review?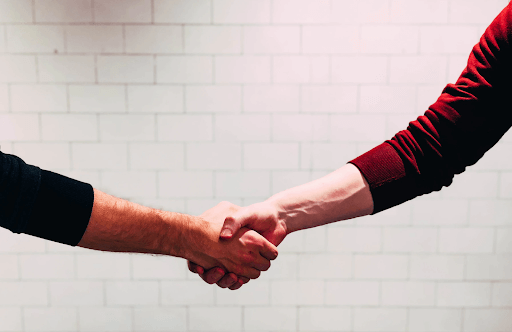 Unfortunately, Google won't remove every bad review from your Google Business Profile. So what do you do? We have two recommendations for you.
Downplay the Negative Review
A few bad reviews aren't the end of the world-as long as you handle them correctly.
As suggested earlier, respond to all negative reviews and calmly explain the situation (without revealing customers' personal information). Try to appease the reviewer if possible so that they'll amend their review. But even if they won't, your respectful response will prove to others that your business has integrity.
Get More Positive Reviews
Next, minimize your negative reviews' impact by generating more positive reviews.
This will push bad reviews to the bottom of search results while improving your business's overall star rating on the Google platform. Win!
For more information on how to get reviews for your business, check out these blog posts:
Wrapping Up
Don't let bad reviews ruin your day! Use the tips in this article to delete offending and/or fake Google reviews and preserve your brand's online reputation. Doing so will help your home services business reach more people, build trust, and book more jobs.
Google Reviews aren't the only way to reach potential customers. Partner with Scorpion to develop a reputation management plan for your home services business!