In case you haven't noticed, more and more people today are turning to digital voice assistants like Siri, Alexa, and Google Assistant for their day-to-day questions and tasks.
"Siri, is it going to rain today?"
"Alexa, how many tablespoons are in a cup?
"OK Google, remind me I have a doctor's appointment on September 22nd."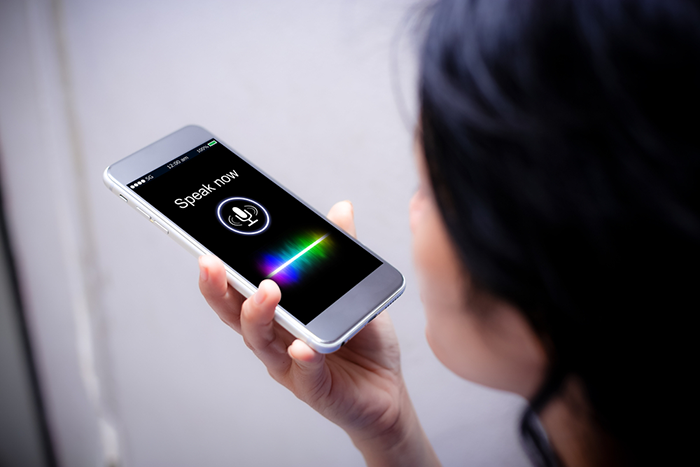 You may be thinking, "Great...what does that have to do with my home services business?"
Believe it or not, this growing trend DOES have an impact on the future growth of your company.
And that's because these artificial intelligence-driven voice assistants are changing the way people shop around for goods and services—and as a business, that affects you.
People aren't just using their voice assistants to get things done around the house—they're using them as a convenient way to find information about the closest and most highly rated businesses around.
For instance, consider voice searches and commands like:
"Siri, where's the nearest gas station?"
"Alexa, find me a Starbucks."
"OK Google, who's the best PLUMBER in Santa Clarita?"
In searches like these, the voice assistant scours the information available on the web and then matches the user with a handful of the best results based on factors like the company's location and online reputation (their overall star rating).
And that's an opportunity for you to get found by more customers and make more money for your business!
Here's where Google's Local Services Ads come into the picture
There are a number of ways to make your company easier for potential customers to find in voice search results, but we're going to focus on just one of those strategies…
Google's Local Services Ads (LSAs).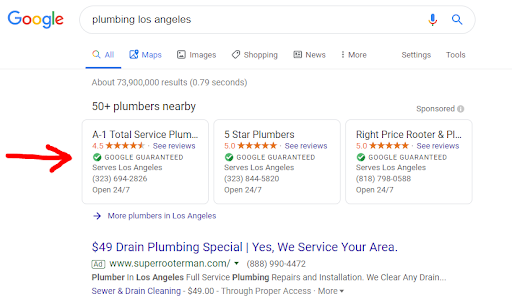 In case you haven't heard about LSAs yet, they are ads that appear at the VERY TOP of the search engine results page in Google with a "Google Guaranteed" badge, indicating that your business has been thoroughly vetted and verified by Google.
LSAs are a great way to get found by local customers in online search (since they're triggered by search phrases like "plumber near me", "los angeles plumber", "plumbing los angeles", etc.), which helps you generate more calls for your business.
So, what do LSAs have to do with voice search?
We had the same question, so we asked Google directly (since we're a Google Premier Partner).
Here's what they said:
When Google Assistant looks for information to match a voice search request, it actually pulls straight from LSAs when creating their list of results.
So, that means if you use Google's LSA program to advertise your home services company, you have a BETTER CHANCE of getting your company featured in voice search results (specifically on Google Assistant-enabled devices)—making your business more visible to more potential customers!
If you were considering investing in LSAs for your company and you were on the fence, this is another bonus you may want to consider.
If you're interested in using LSAs, our team at Scorpion can help you get started! We can guide you through each step of the application process and then help you manage your ad campaigns once you're approved.
(You can also learn more about the importance of voice search by watching this free webinar, "The Age of Assistants: Using Voice Search to Generate More Jobs".)