Electrical
More than Marketing for Your Electrical Company
Get the right tools, technology, and team to grow your business.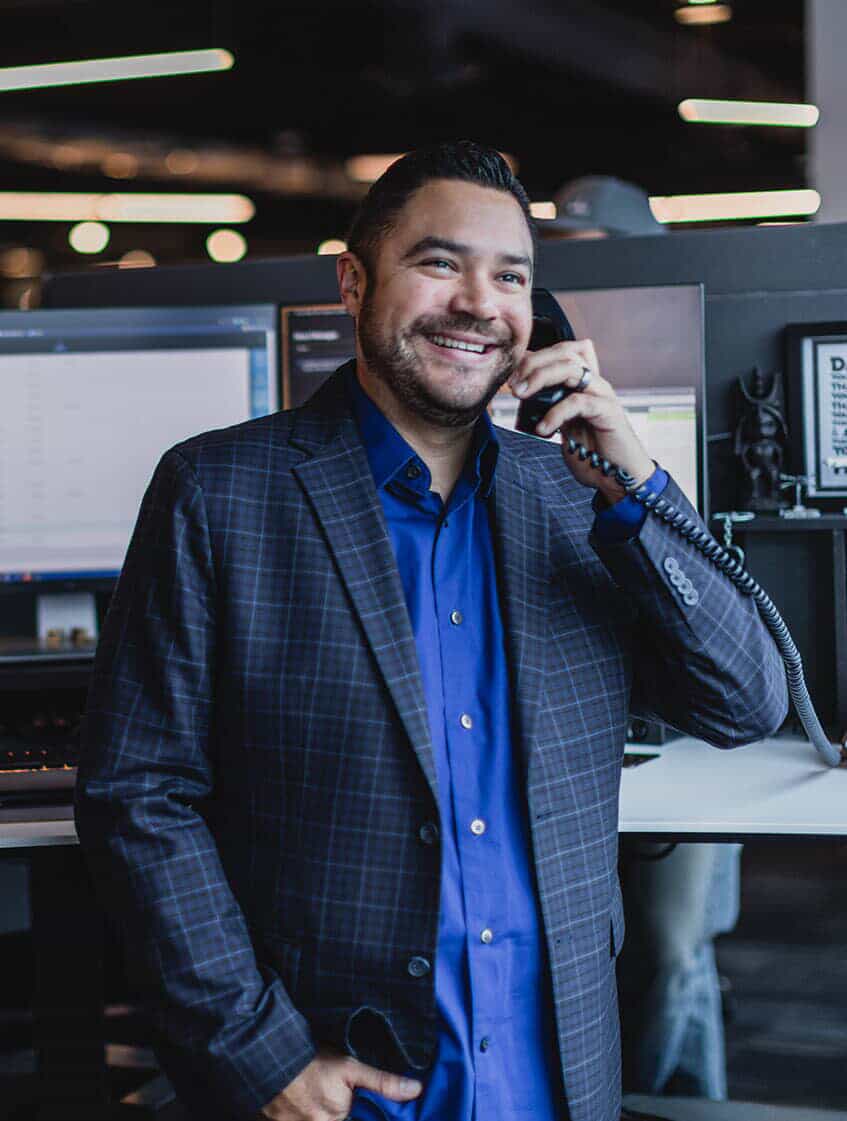 How We Help
Stopping at Nothing to Reach Your Goals
Your electrical company was built from the ground up. There's no question about your commitment to its success. Make sure the marketing partner you choose has this same level of commitment—plus the tools, experience, and technology to take your business to the next level. That's what we deliver at Scorpion.
Challenges
We've Seen All Types of Challenges. Better Yet, We've Solved Them.
I need to grow my revenue, I've got mouths to feed.
I need my techs busy with more quality jobs.
I want transparency into how my marketing is performing.
I don't want less-qualified businesses taking away my customers.
I don't understand Internet marketing.
I need people to find my business online.
I need a website that reflects my brand and my business.
I need a stronger reputation on social sites.
Tell Us About Your Challenge
Success Stories
"Since working with Scorpion, we've had nothing but record-breaking revenue months... We always hear back from our rep within 10 to 15 minutes." Erika Schneider Co-Owner, A-TEMP Heating, Cooling, & Electrical

See Full Story

"I know what Scorpion is to me. And Scorpion is the partner of America Mechanical to provide branding, provide SEO, provide SEM, and all of the magic that your team does for marketing your partners. I would absolutely recommend Scorpion to any other business." John Cornett President, American Mechanical, Inc.

See Full Story

"Finally, a Marketing partner that I feel good about. One that has exceeded their promises and provided daily attention to our marketing channels...I couldn't be happier with my marketing strategies!" Dean Morgan Owner, Discount Service Electric

See Full Story
Electrical Company Portfolio
Your company is focused on quality, and your brand should show this. Your entire visual identity will be designed with you in mind, with content, images, and messaging created to look great and bring in more high-quality jobs.
Desktop

Mobile

Desktop

Mobile

Desktop

Mobile

Desktop

Mobile

Desktop

Mobile

Desktop

Mobile

Desktop

Mobile

Desktop

Mobile

Desktop

Mobile
Partnering with Industry Leaders
Some of Our Partners
A Team Tailored to Your Business
We're already experts in marketing for the electrical industry, but now it's time for us to become experts in marketing for your business. At Scorpion, your team will learn everything about your company and what goals you have, so we can create a strategy that will help you reach them.
Your success is our top priority. We'll put your needs first and focus on you. We'll be the marketing partner that responds to your emails, returns your calls, and delivers the results you want. Our service is impossible to beat because we care about your business as much as you do.
Latest News
The Latest Developments in Electrician Digital Marketing
Read All
Your Company Has Unique Goals. Tell Us About Them.
Contact Us