If you ever wondered what all the hype is about digital marketing, just take a quick look at your waiting room.
You'll see a room full of people all doing the same thing—staring at their smartphones.
For most Americans, the Internet has become their go-to source for information, impromptu entertainment, and even social interaction...and that makes it the perfect tool for capturing the attention of your prospective patients and generating more business for your medical practice.
Here are a few reasons why every medical practice should be thinking about their digital marketing strategy...
Patients go to the web first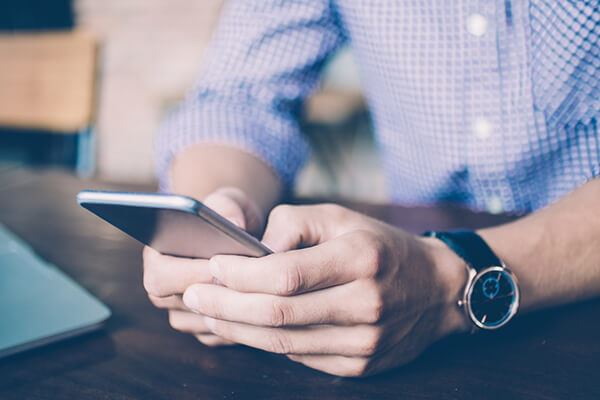 Where do patients go when they look for a new doctor? In today's digital age, more and more patients are turning to the Internet.
One study found that four out of five (80%) people have used the Internet to make a healthcare-related search in the past year.
Additionally, three in five people (63%) will choose one medical care provider over another because of a strong online presence.
That being said, it's critical for your medical practice to be easy for people to find when they search for medical services like yours on the Internet—meaning you're visible at the top of search results, as well as on various sites where they spend their time online.
It's also important to ensure you have a digital presence that will impress your potential patients (e.g. a beautiful website, helpful content shared on your blog and social media pages, great online ratings and reviews, etc.).
If you aren't investing in your online visibility and reputation, you are missing opportunities to get in front of prospective patients in your local area and grow your practice.
Competition is growing rapidly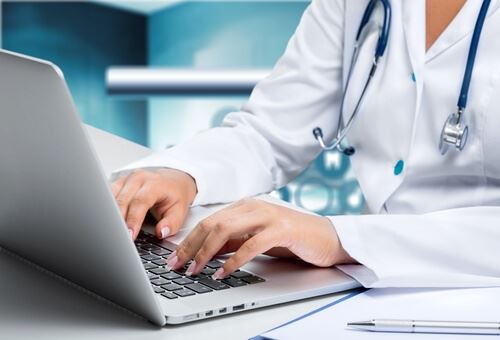 In today's digital age when the average American spends 24 hours a week online, more and more medical practitioners are realizing the importance of marketing their practices on the Internet. As a result, they're increasing their digital marketing budgets—and in the process, they're becoming more visible, accessible, and appealing to their target patients.
If you have been holding out in investing your digital presence, you could be doing your practice a huge disservice.
Why? Because you're making it easier for your prospective patients to find your competitors before they find YOU.
It's not enough to just have a website. A comprehensive digital marketing plan:
Makes your practice highly visible in online search.
Directs high-quality traffic to your website.
Keeps you visible across numerous digital platforms.
Raises brand awareness for your practice.
You'll be able to reach more of your ideal patients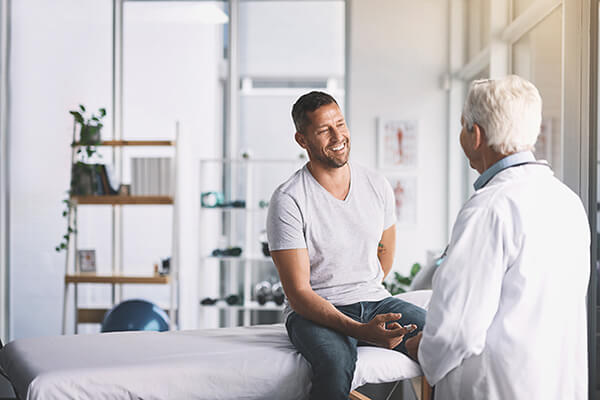 Traditional marketing channels like television, radio, magazines, and billboards use an expensive, scattershot approach, putting your practice in front of as many people as possible in hopes that a small percentage need your services when they come across your ad.
On the other hand, digital advertising allows you to only show your ads to people who are most likely to need and want your services.
With pay-per-click (PPC) advertising in search engines like Google and Bing, you're only showing your ads to people who are actively searching for medical services like yours right in your city—which means you're reaching people who have a more immediate need for your services, and are more likely to pick up the phone and call your office upon seeing your ad.
Another benefit of PPC is that you can set up your campaigns to target a specific audience online. In addition to using keywords to reach the right prospective patients, you can also target by factors like the searcher's location, the type of device they're using, the time of day they're searching, and even demographics like their age and gender.
Display, social media, and video advertising (on platforms like Google Display Network, Facebook, YouTube) also provide a wide array of targeting options, allowing you to drill down to specifics like the user's interests and past online behaviors (like past pages visited or videos watched).
The bottom line is digital advertising offers a level of granularity in audience targeting that simply isn't available through most traditional marketing channels. By switching more of your budget to digital, you can reach more of your ideal patients—and that means you're using your advertising dollars more effectively and increasing your return on investment.
Getting started
A healthy digital presence consists of a lot of moving pieces (your website, social media presence, digital ads, online reviews, etc.), so it's easy to feel overwhelmed when you're trying to improve your online marketing.
Fortunately, you don't have to do it alone. Scorpion is a full-service digital marketing company that various types of medical practices use to attract more patients from the Internet.
To find out how we can help your practice, speak with our medical marketing experts at Scorpion today!