With 2021 fast approaching, it's the perfect time to consider how to allocate your practice's marketing budget in the coming year.
While many experts expect economic growth in the new year, the lingering effects of the COVID-19 pandemic are still very real and business may be volatile for the foreseeable future.
Therefore your marketing strategy needs to be flexible — as budgets can shift based on consumer trends, the state of your local market, or the financial demands that your practice might face at any given time. Fortunately, many low-cost, high-reward digital marketing tactics can allow your practice to market effectively, regardless of limitations.
Let's take a look at five proven strategies that can help generate more patients without breaking the bank:
Manage Your Online Listings
The importance of ensuring your practice's contact information is up-to-date across all your online listings seems obvious, but you would be surprised by how many healthcare professionals neglect to do this.
It's all a matter of seeing things through the eyes of a potential patient. Your online listings on websites such as Yelp, WebMD or HealthGrades may very well be the first thing someone sees when searching online for a medical provider. And, if a listed phone number goes to a non-functioning line or an email bounces back, that potential patient will likely move on to find a competing provider.
Aside from making it easier for people to contact you to set up appointments, having well-managed online listings shows that you are thorough, professional, and fastidious about your business - all things that can earn a patient's trust.
Best of all, it costs nothing to do this and only helps make it easier for prospective patients to get in touch with your office.
Market Yourself for Free on Social Media
Another great way to attract new patients at a low cost is by actively posting on your practice's social media channels. Between Facebook, Instagram, YouTube, and others, there's no shortage of websites to post content that resonates with your audience.
Whether it's reposting a funny meme or making original content yourself, the internet allows you to advertise yourself without having to spend a lot of money.
Gone are the days where local doctors would have had to pay to make a television commercial or take out a local paper print ad. With social media at your fingertips, you can create your own content with no overhead at all.
And the content can come in many forms, from humorous videos to patient's before & after photos, informative blog posts, and even friendly seasonal messages, and more. There's no limit on the creativity your practice can display online.
For example, Dr. Courtney at Smile Pop NYC does a fabulous job posting engaging and creative content on her Facebook page.
https://www.facebook.com/drcourtneyortho/posts/1000429363776319
All of this can help build your brand and inspire new patients to reach out and schedule an appointment.
Respond to Online Reviews
Responding to online reviews is another proven marketing technique that will cost you nothing. Some healthcare providers are wary of responding to internet commentary, but with so many people basing their consumer choices on online reviews, it's necessary to interact with them - whether they are good or bad.
So consider your responses to online reviews to be an extension of your practice's customer service.
Bad reviews are inevitable, no matter how excellent your service is. If your practice happens to receive a poor appraisal online, don't worry. The important thing is to respond politely and helpfully. This is crucial because all your responses will have an audience. You aren't solely communicating with the person you respond to, but with everyone else looking at your page.
Respond promptly to bad reviews with understanding and an offer to remedy whatever caused that patient's negative experience.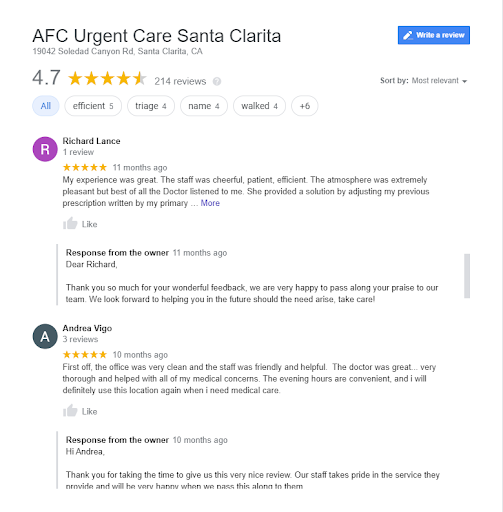 And even stellar reviews should receive a response. A simple note of thanks or acknowledgment to a satisfied customer can help solidify the trust between that patient and your practice.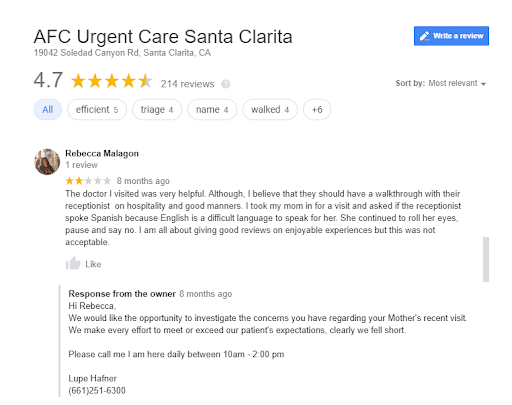 Responding to online reviews is a proven method of attracting new patients and retaining current ones, and of course, it costs nothing to implement.
Turn Positive Patient Experiences into Referrals
While there is much work to be done online to develop your practice's reputation, there's nothing that beats delivering quality service to your patients.
Emphasizing traditional word-of-mouth marketing and referrals to expand your patient base is still a viable way to promote your practice. As a rule, you should encourage satisfied patients to refer you to friends or family who may be looking for a medical provider.
By generating trust and positive experiences with your patients, you can subtly market your practice in times when budgets are tight.
Stay at the Top of Local Searches
With four out of five consumers using search engines to look up information about medical providers, keeping your practice at the top of the search results page is more important than ever.
Fortunately, there are cost-effective ways to stay front and center on the internet available to every practice. It just requires some understanding of basic local search concepts.
It begins with optimizing the content on your website for local searches. Be sure to include plenty of keywords, area codes, and addresses related to the area and community your practice serves; this will help Google identify you more readily for local searchers.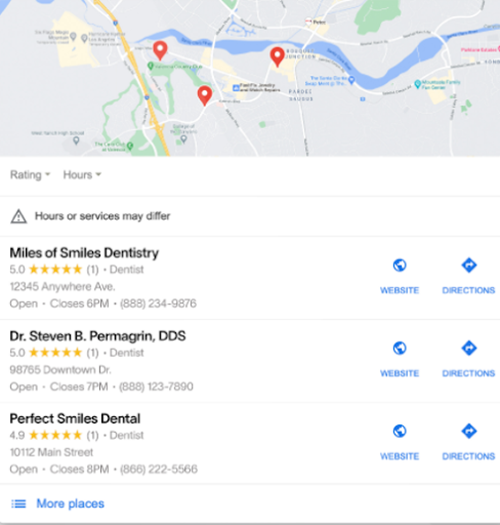 And also, remember to incorporate those local keywords into your Google My Business profile and other online listings to keep your practice on the radar of local prospective patients.
The High Value of Low-Cost Marketing
These are just some of the commonly utilized marketing tactics that can have an outsized impact on your bottom line without costing much to implement.
If you have more questions about how your practice can best market itself, you can contact Scorpion here. Our team of experts is always ready to help achieve your growth goals, regardless of budget limitations.