You may be hearing from your friends and colleagues that you should be using the Internet to market your dental practice and attract new patients—but where do you start?
Before you dive into digital marketing, you need a basic understanding of how it works, how people in your area search for a dentist online, and how you want to use your online marketing efforts to achieve your goals.
Here are three things you should know before using digital marketing to promote your dental practice.
1) What you're trying to achieve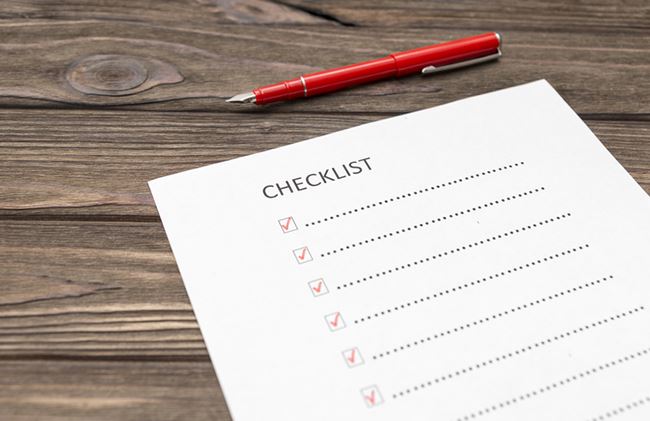 Before you start building a new website, setting up online ad campaigns, and building up a following on social media, you need to do one thing first—set clearly defined goals.
Why?
Because if you don't know what you're trying to achieve with your marketing, then at the end of the day, you'll have no way of knowing if it's actually paying off for your practice.
For most dental practices, the #1 goal tends to be revenue growth—which is usually achieved from attracting new patients to the practice. However, there are also goals a practice may have, such as increasing overall awareness in their local community (such as if they're new in town), or boosting online engagement to help increase patient loyalty.
Whatever your goal may be, make sure that it is specific and time-bound.
For example, you may have a goal of:
Attracting 30 new leads each month (on average).
Scheduling 15 new patients each month (on average).
Increasing your revenue by 20% by the end of the year.
Growing your email list by 50% in the next quarter.
Getting 1,000 more followers on Facebook in the next 6 months.
Once you establish your goals, then and only then should you put together a plan for how you're going to market your dental practice on the Internet.
2) The types of patients you want to attract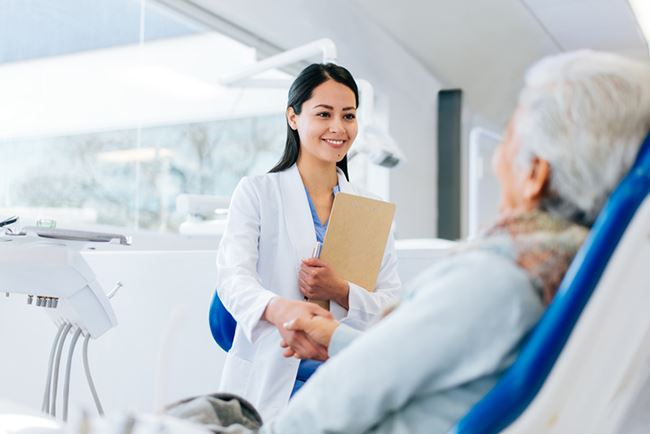 Who are your ideal patients?
And where do your highest-revenue-grossing patients come from?
You need to know the answers to these questions if you want your digital marketing campaign to be effective. Once you know who your ideal patient groups are (e.g. working professionals in their 30s and 40s who live in the upscale communities near your office), you'll be able to target your marketing to these audiences and attract more high-value business to your practice.
Put together a profile of your ideal patient, including where they are and what they want to achieve in working with you. Before you take the first step in doing anything related to online marketing, answer these questions:
What is the age demographic of your ideal patient?
What areas do your best or highest-value patients come from? (Counties, cities, zip codes, neighborhoods, etc.)
What services are these patients typically seeking?
How do patients normally find your practice? (Social media, online search, Yelp, etc.)
Without a complete picture of the patients you want to draw to your practice, you could be wasting precious time and valuable marketing dollars chasing web traffic that doesn't convert into new calls and appointments for your practice.
3) Where you need to be online to market your practice (and why you should be visible in more than one place)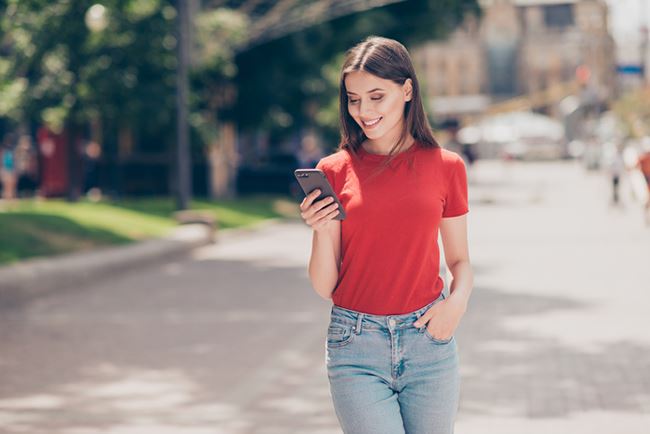 There was a time when it seemed that all you had to do was publish a website, end up on the first page of Google, and traffic would start pouring in.
Those days are behind us.
Establishing a strong organic presence on Google should still be something you continually work to achieve. However, you also need to think about creating an all-encompassing digital presence that includes a number of different digital channels and platforms so you can maximize your visibility with your target audience.
The average person spends 11+ hours per day in front of a screen, interacting with some sort of media for work and for leisure.
And in their spare time, people spend over 2 hours of their day browsing social media and socializing online. The majority of that is spent on social media platforms like:
Facebook
YouTube
Instagram
Twitter
This presents ample opportunity for reaching your patients and making your practice stand out with a captivating, multi-platform, mixed-media strategy.
What are the best ways to get started?
Content marketing: Write and share blog posts, articles, testimonials and success stories, FAQs, infographics, and tutorials that educate prospective patients.
High-quality video: Gain more visibility and build trust within your community by creating videos and sharing them on Facebook, YouTube, Instagram, and your website. Introduce yourself and your staff, describe your services and the results you provide, and show them what separates your practice from others in your area.
Social media: Interact and engage with your current and prospective patients on platforms where they spend most of their free time. Share helpful content, pose and field questions, and build your image and authority as a knowledgeable dentist.
Branding ads: Use eye-catching image and video ads to promote your practice across social media platforms and stay visible to people who may want to use your services in the future.
Paid search advertising: In addition to building up your organic search rankings, you can run paid search ads to make your practice more visible at the top of the search engine results page.
Winning over a new patient takes a lot more than creating a good-looking website and achieving high rankings in online search. It takes building and managing a presence across multiple platforms (using a variety of content and media) to gain visibility and credibility with new patients.
The strategies that make the most sense for you will depend on the specific needs of your patients and the goals of your dental practice.
How to start
It takes a lot of thoughtful planning to create a digital marketing plan that will actually achieve the results you're looking for and help you grow your practice—and this is something you might not have time for as a busy dentist.
If you would like help creating a winning dental digital marketing strategy for your practice, our team is here for you.
To learn more about how you can improve your practice's online visibility and attract more patients, contact a medical marketing specialist today!