There is no question that 2020 was a year of drastic change. As practice owners and patients both adapted to seismic shifts in daily life, dentists have been left to question how they can provide safe, thorough care while still keeping their businesses afloat. The bright side, though, is that this year effectively gave us a peek into the future. Surely, many aspects of life will return to operating the way we're used to once the COVID-19 pandemic finally comes to a close, but other changes are likely to stick around. The dental industry has been moving toward a digital future for the past several years, and 2021 will be the year that a digital-first focus becomes the "new normal."
So, how can practice owners meet new consumer demands, stay connected with patients who are hesitant to make appointments, and set their businesses up for a strong rebound in 2021? Follow these three trends and you'll have a strong start.
#1: Embrace Telehealth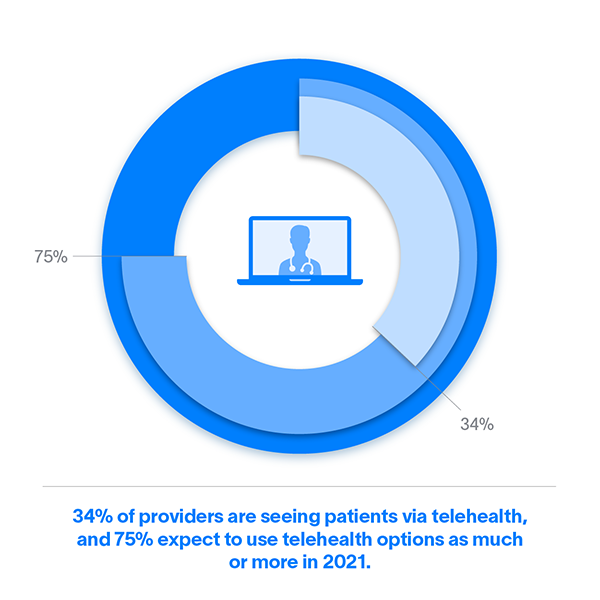 The dental offices that have seen the most success this year have taken steps to adapt to current consumer needs and desires, and that means that telemedicine is on the rise. Whether they're using it to make diagnoses, renew prescription medications, determine if patients require emergency procedures, or anything else, more and more dentists are taking advantage of technology that let them treat their patients, at least to some degree, while recommendations may not allow non-urgent visits.
In order to prevent patients from jumping ship to a competitor that offers them more convenient options, practice owners must continue to innovate. Implementing teledentistry at your practice involves some groundwork, though: Which platform will you use? Which services will you offer? How will you schedule appointments? How will you bill for them? Once you've answered these operational questions, you'll need to help your patients understand the services you can offer and the logistics around how they can access them. Consider adding an FAQ page to your website, hosting a live Q&A session, or running a promotional campaign to get the word out.
We don't know what the future holds, but it's our opinion that teledentistry is here to stay. After all, if patients have a more convenient option to solve their problems than sitting in a waiting room, why would they want to go back?
#2: Digital Patient Experience is Vital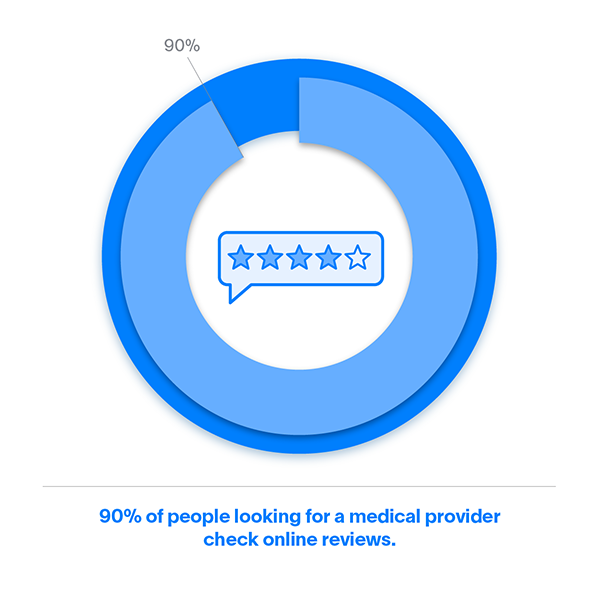 Your patient experience begins before your patients enter the office — it begins with your online presence. Is it easy for visitors to find your basic business information (hours, location, etc.) and reviews of your practice on the Internet? Are patients aware of the steps you've taken to prevent the spread of COVID-19? Can they quickly set up an appointment online? Digital engagement has spiked during the pandemic, making your online channels important and effective tools for reaching new patients.
Practice owners have a lot on their minds these days, and it's easy to cut corners when so much is uncertain. But over the long term, the dentists who commit to a comprehensive and continuous digital strategy will have the easiest road to recovery. To get started, put yourself in your patients' shoes and focus on removing barriers that might stand between the beginning stages of research and the decision to make an appointment.
Update your website with any changes to hours, available services, safety procedures, or requirements for when patients come into the office
Ensure your online reputation is as strong as possible by responding to reviews and receiving as many as possible from satisfied patients
Add details and photos to your Google My Business page to improve local search rankings and give prospective patients as much information as you can up front
Consider digital tools that can make small improvements to your overall experience, such as automatic appointment reminders and digital form-filling.
Follow up with patients to gather more information about what you're doing well and where you could improve
Building a strong, consistent online presence is key for building trust and helping your practice stand out from the competition. Don't underestimate the impact that a seamless experience and a great reputation can have on your ability to schedule more appointments.
#3: Use Social Media to Engage and Retain Patients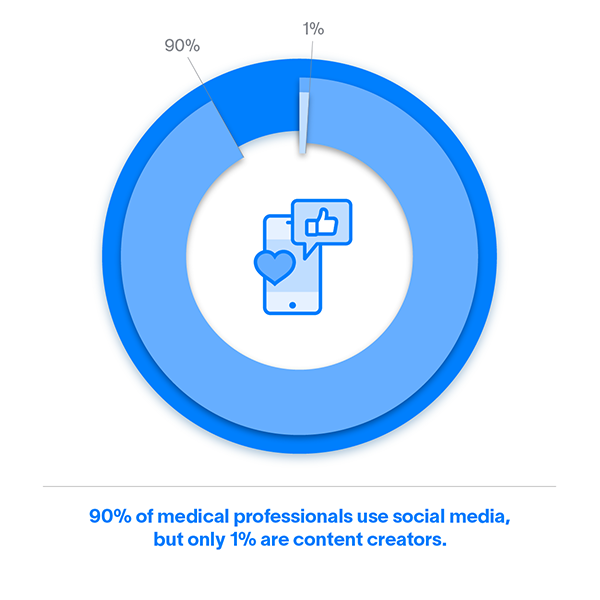 Most Americans will still be spending a lot of time at home in 2021, and social media usage has been through the roof since the pandemic began. This makes your social channels an incredible avenue to stay top-of-mind with patients. Consistent, high-quality content will help you build a stronger brand, earn trust with your audience, and even manage your online reputation.
From blog posts to educational TikTok videos, dentists across the country have been finding innovative ways to stay in touch while stay-at-home orders are still in effect. Along with using your social content to keep your audience informed about the procedures you have in place, simply consider what your audience might find interesting — or, ask them!
General dental care tips for patients who might be behind on checkups
Dietary choices that can affect dental health
Current patient testimonials
—
2021 is poised to be another challenging year for dental practices, but by leaning on digital tools and putting an emphasis on patient experience, your practice can get on the road to stability and growth. One of the most convenient ways for owners to put a comprehensive digital plan in place is to work with a proven partner — like Scorpion. With a specialized platform that helps dental practices solve their business challenges and efficiently increase revenue, we can help `make your goals for this year a reality. Keep an eye out for more on the latest developments in dental marketing, or give us a call at 888-375-7259 to learn more about the solutions we can offer.