In today's digital world, patients have hundreds of options at their fingertips and—as a result—they are more selective than ever when it comes to choosing a provider.
In this blog, we'll highlight the top five challenges orthopedic surgeons must overcome to build their practices, and provide practical solutions you can implement today to meet these challenges head on.
Top challenges facing orthopedic surgeons
1. Finding time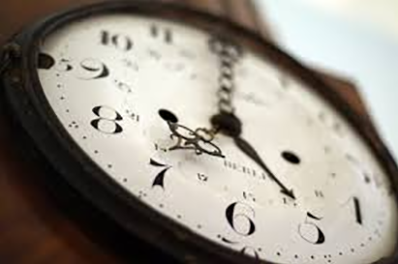 Challenge
Orthopedic surgeons are in a battle with time. Simultaneous increases in regulatory and patient demands pull surgeons in two directions. Unfortunately, neither is in the direction of building a practice.
Reporting requirements and paperwork are a burden on healthcare workers.
What's more?
These increased demands come at a time when surgeons need to focus on creating patient-centered practices. Recent studies report patients desire a personalized, streamlined healthcare experience. The result is little time left for orthopedic surgeons to devote to growing their practices.
Solution
Advances in technology offer cost-effective solutions. Improvements in security and software platforms make completing paperwork faster. Surgeons can use tools like Google Glass and OpenNotes to streamline paperwork.
Doctors can improve patient engagement by creating a strong online presence. Web posts offer valuable information to patients, which helps build trust. Social media posts increase rapport. This is important to searchers looking for patient-centered care. In addition, options exist to offload these efforts to marketing experts. The benefit of outsourcing is the time saved to put back into patient care.
2. Confronting Consolidation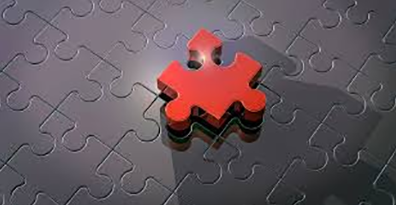 Challenge
The same challenges taking surgeons away from their patients are the same forces driving practice consolidation. Surgeons hoping to grow their practices face serious competition from behemoth hospitals, and this trend shows no signs of slowing.
Surgeons must decide whether consolidation or private practice is right for them. There are pros and cons to each alternative, but one thing is certain: As a result of their huge online presence, healthcare giants have an edge when it comes to attracting new patients.
Solution
According to a recent study, "80 percent of Internet users, or about 93 million Americans, have searched for a health-related topic online."
To step out from the shadows of the consolidated giants, surgeons must focus on attracting prospective patients looking online for treatment options. The more visible a practice is on search engine results pages (SERPs), the more patients they'll attract.
The most effective way to draw patients to your site is with high-value content relevant to your practice's patients.
Yes, creating high-quality content can be time consuming, but surgical practices don't have to go it alone—digital marketing companies can manage your content needs and help increase your practice's SERP ranking.
3. Diverging Demographics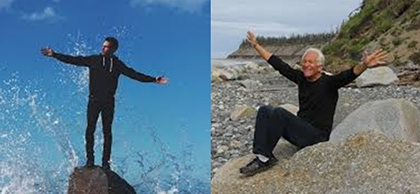 Challenge
According to research from the Association of American Medical Colleges, demand for surgeons continues to outgrow supply. The result is a "shortage of between 19,800 and 29,000 surgeons by 2030." Baby boomers and millennials are aging, meaning fewer surgeons face greater numbers of both patient groups.
As such,surgeons must balance the different demands each imposes on healthcare providers. For example, baby boomers are more likely to request face-to-face time. On the other hand, millennials prefer to fit in preliminary and routine visits with digital options, like TalkSpace or Heal.
Solution
Orthopedic surgeons hoping to grow their practices should make good use of the latest medical technologies. It's important to implement more than diagnostic and treatment technologies.
Technologies to improve patient-practitioner communication and manage medical records are equally essential. This is because they make it easier for all demographics to reach healthcare providers. Technology-based solutions like instant-messaging and virtual appointment options, texting, and improved electronic records, make contact easier for the rising, digitally-savvy patient group. At the same time, they free human resources to meet the needs of traditional patient groups.
4. Rethinking Ratings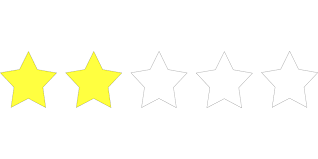 Challenge
Surgeons are busy seeing patients, performing surgery, and dealing with increasing administrative burdens which is why it's easy to ignore or forget about patient ratings.
When surgeons do pay attention to online reviews, it's often to worry about negative feedback or use tactics to increase positive reviews. While this may not be the best approach, it is understandable. Seventy-two percent of patients report checking online reviews is their first step in finding a healthcare provider. What's more? With increasing mobile and internet access, patient reviews are here to stay.
Solution
Rather than fearing negative reviews, embrace the opportunities they present. Reviews teach surgeons what their patients needs are beyond the operating room. Frequently, patient complaints have little to do with medical care. Instead, they focus on concerns such as long wait times, interactions with office staff, or billing issues.
Along with concerns, patient ratings reveal places open to positive change. Work to set your practice apart with quality care and excellent customer service. These will go a long way toward building positive reviews.
Use feedback as an opportunity to increase your digital footprint. Write web content, like blog posts or Ebooks, that address patient concerns. And include positive patient testimonials on practice websites. All of these will boost your search engine ranking and increase awareness of your practice.
5. MBA or MD?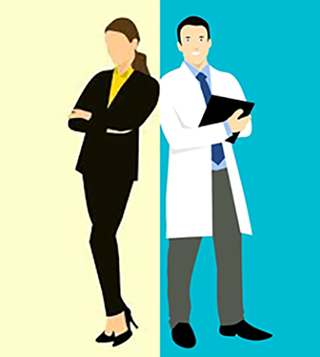 Challenge
Rising costs and diminishing returns mean surgeons must work to balance medical and business practices. Orthopedic surgeon Greg Tchejeyan, MD, from Los Robles Hospital in Thousand Oaks, California explains, "Today, the orthopedic surgeon needs to be just as comfortable running a business as they do running the operating room. We would all prefer to focus our attention on what we do best, which is taking care of our patients, however, in order to successfully run our practices we need to deal with the 'business' of medicine."
As a result, doctors often feel like need to be both an MBA and an MD.
Solution
Take advantage of improving technologies. Invest in highly-capable staff to help man your surgical practice. In addition, outsourcing to subject matter experts.
Marketing experts create content plans and management systems, deliver meaningful content catered to your patient group, and keep track of how it performs over time.
By using experts, surgeons and healthcare executives can streamline the business aspect of their practices. This leaves time and energy to focus on delivering top-quality patient care.
To learn about attracting more patients and growing your practice contact us.