"How do I market my home services business?"
It's a question that every plumber, HVAC technician, and roofer must answer. The good news is, one of the solutions to home services marketing is simple: invest in email marketing and create an email marketing strategy.
Email marketing is a great way to increase brand awareness, reach your target audience, and introduce yourself to potential customers. By creating an email list that sends tips, promotions, and more, you'll be able to generate leads and engage with your target audience on a personal level.
This article will explain what an email marketing campaign is, why email is an effective marketing strategy in 2022, and how to create winning campaigns for your company.
Let's dive in!
What is an Email Marketing Campaign?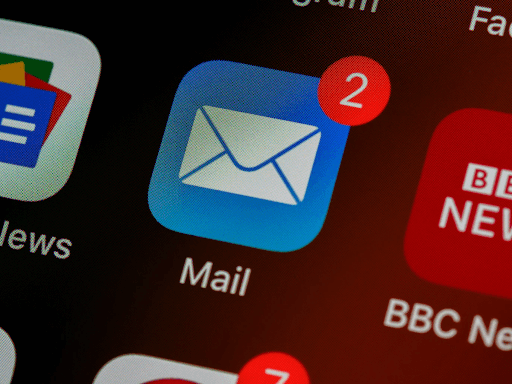 Let's start with a definition-just to make sure we're on the same page: An email campaign is a series of emails sent from a single business to multiple recipients at the same time, with the express purpose of getting them to take action.
Every email campaign needs a compelling subject line, exciting content, and a focused call-to-action (CTA) to be successful.
You can send email marketing campaigns to your email list for a variety of reasons:
To introduce them to your home services business with a welcome email
To market a new service you just started offering
To promote a limited-time offer and/or sale
To say "Thank You!" for being a subscriber to your email list
To direct them towards your latest blog post or video through an email newsletter
The truth is, email marketing campaigns are beneficial for a small business. Let's talk more about that.
Is Email Marketing Worth Your Time in 2022?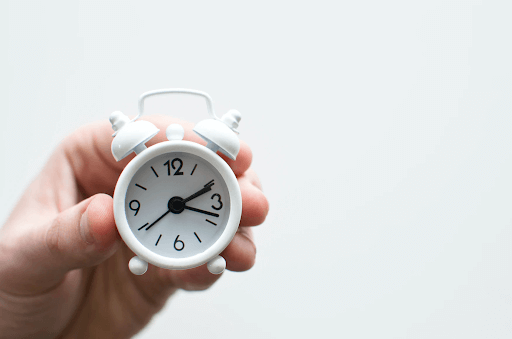 We won't beat around the bush. Yes, email marketing is worth your time in 2022. Don't believe us? Take a look at these impressive statistics:
Four billion people use email daily. The number will grow to 4.6 billion by 2025.
Email marketing generates $36 for every $1 spent-a whopping 3,600% ROI.
It's 40x easier to get new customers with email than Facebook and Twitter combined.
Marketing and advertising emails influence buying decisions for 50.7% of customers.
4 out of 5 marketers would rather give up social media than email marketing.
What do these stats tell us? They tell us that email marketing is super popular, incredibly effective, and here to stay for the foreseeable future.
How to Create a Winning Email Marketing Campaign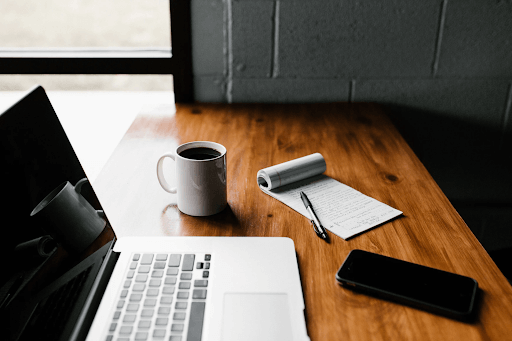 Email can revolutionize your home services business if you use it correctly. Here's a simple, five-step process to help you create an effective email campaign.
1. Invest in the Right Tools
First things first, you need email marketing software. Without this marketing automation tool, you won't be able to send high-quality, large-scale email campaigns for your business.
Fortunately, there are plenty of email marketing automation tools out there. The most popular options are MailChimp, Constant Contact, HubSpot, and Aweber.
But each of these platforms has a common flaw: they weren't explicitly created for home services businesses. That's why we recommend Scorpion Email Technology.
Our email solution was designed for plumbers, HVAC techs, electricians, and other business professionals who provide home services to customers. As such, it's both easy to use and powerful, which means you don't need a degree in rocket science to find success with it.
Talk to our team today to learn more about our email marketing platform and how it can help you acquire (and keep!) new customers for your home services business.
2. Write a Great Subject Line
Have you invested in email marketing software? Great, now we can talk about subject lines!
Your email marketing campaign's subject line is crucial. If it isn't enticing, your recipients won't open your message, read your content, or click on your links.
Here are three tips to help you write better subject lines:
Keep it Short: Studies show that subject lines with seven words and 41 characters get opened most frequently. So keep your subject lines short and sweet.
Make it Personal: Including a recipient's name in the subject line can boost open rates by as much as 20%. But don't stop there! You can send personalized emails by segmenting your list and only sending recipients relevant information. To learn more about email segmentation, check out this blog post.
Use Action Verbs: Lastly, start your subject lines with an enticing verb. Which email would you rather open, the one with a subject line that reads, "Reduce Your Energy Bill: 5 Tips to Help" or "5 Energy-Saving Tips For Your Home"? Most people would choose the first option. The verb "reduce" makes it more appealing.
3. Make Your Emails Interesting
What happens after a subscriber opens your email? Hopefully, they engage with the content in your message and click on your call-to-action (CTA) button.
You have to make sure your emails are interesting to get them to do that.
Don't worry; it's not as hard as it sounds. Simply focus on eye-catching design and write email content that your target audience actually wants to read. That's it!
A modern email marketing tool like Scorpion makes it easy to design eye-catching emails. All you have to do is choose a professional email template, then add images, colors that match your company's branding, etc. Trust us; your emails will look amazing in no time!
Your email content should always provide value to recipients. You can do this via:
Education: Teach your subscribers how to do something related to your business. Are you a plumber? Show your email list how to prevent their pipes from freezing. An electrician? Show subscribers an effective way to childproof their outlets.
Promotional emails: Everybody wants to save money. You can provide value to your email subscribers by offering them special deals on your services. Percentage discounts, limited buy-one-get-one offers, and specific rebate opportunities all apply.
Industry Updates: What's going on in your industry? Maybe there's a new law that will affect your customers. Perhaps the cost of materials has recently fluctuated. Whatever it is, use it as an opportunity to connect with your target audience via email.
4. Include a Call-to-Action (CTA)
When it comes to email, a call-to-action, better known as a CTA, is an image, digital button, or simple line of text that encourages a subscriber to do something. Once the CTA is clicked on, subscribers are transported to a specific webpage where they can do that thing.
Here are a few common CTAs that you've probably seen before: "Act Now," "Call Today," "Download Now," "More Information," and "Book Your Appointment."
The question is, how do you create a must-click call-to-action for a successful email marketing campaign? We have a few tips for you. Implement them to improve your CTAs.
Answer "Why": As in, why should someone click on the CTA in your email marketing campaign? If you can effectively convey the value a person will receive by clicking, your click-through rate (the percentage of people who click your link) will increase.
Design it Right: We suggest making your CTA look like a button. Why? Because buttons are meant to be clicked. Also, help subscribers notice your CTA button by giving it a unique color that makes it stand out from the rest of your email.
Create Urgency: The best email CTAs entice subscribers to click now rather than later. Add a sense of urgency to your communications by using words like "Limited Time," "Buy Now," "Last Chance," and "Final Sale" when appropriate.
5. Study and Improve Your Emails
Last but certainly not least, you need to analyze your email marketing campaigns. This will help you spot weaknesses in your approach, which you can fix for better results.
Here are the main metrics you'll want to keep track of:
Open Rate: The percentage of subscribers who open your email.
Click Rate: The percentage of subscribers who click on a link in your email.
Open Time: The time of day that most people open and engage with your emails.
Conversion Rate: The percentage of subscribers who click a link and buy something.
Bounce Rate: The percentage of sent emails that never reach a subscriber's inbox. This measures email deliverability.
These metrics will tell you how effective your email marketing campaigns are and where you can improve. For example, if you have a low open rate, you can assume that you need to write better subject lines. Once you do, your open rate should increase.
Supercharge Your Home Services Marketing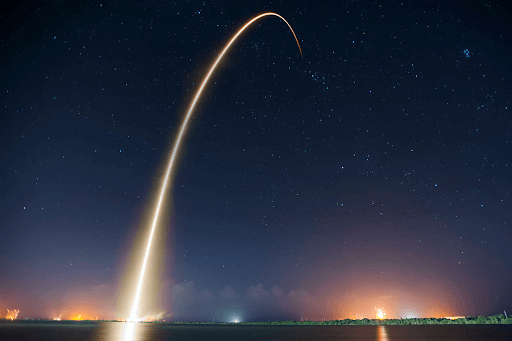 To build a better, more successful home services business, learn how to create email marketing campaigns that drive customer loyalty and increase brand awareness. Doing so will help you connect with more potential customers, engage them in meaningful ways, and ultimately generate more revenue for your company.
Just remember to follow the tips we outlined above: invest in an email marketing automation software like Scorpion, write great subject lines, make sure your email content is interesting, include calls-to-action, and study your email marketing results so that you know how to improve.
Need help?
Our email marketing platform ties in perfectly with your other marketing technology. We even have the team in place to help manage it for you. Get started with Scorpion.