Paid search advertising is an excellent way for hospitals to increase online exposure for their leading service lines and drive more traffic to these departments within their organizations. If your hospital is consistently running service-focused pay-per-click (PPC) ads in search engines, you're off to a great start! There may, however, be additional paid search ad strategies that you are overlooking, such as advertising focused on timely events or the hospital's current needs.
Below are 3 types of paid search campaigns your hospital may want to consider, in addition to your service-driven campaigns. (To learn more about what paid search advertising is, read our recent SEO vs. SEM post.)
1. Nurse Recruitment Campaigns
Your hospital is probably no stranger to the nurse shortage that is affecting and will continue to affect the nation. While the RN workforce is expected to grow from 2.71 million in 2012 to 3.24 million in 2022 in the U.S., there will still be 1.05 million job openings due to growth and replacement needs, according to the Bureau of Labor Statistics.
If your organization is in need of more nurses, try running a recruitment-focused PPC campaign that targets nursing professionals in your local area and invites them to apply. With PPC ads, you will be able to capture the attention of these nurses at the very moment when they are searching for job opportunities in your city or region.
2. Physician Branding Campaigns
Remember that many patients are going to search for doctors rather than hospitals. For example, a pregnant woman may search for a local OB-GYN with the best reputation as opposed to the best hospital in her area. In this case, a physician branding PPC campaign may be a better way to reach that prospective patient than a maternity campaign.
At Scorpion, we create physician-focused ad campaigns that target new potential patients to make appointments with a hospital's doctors. The ads we create are engaging and click-provoking, and they include impressive information about the physician's experience and awards. They also have ad extensions, such as links to the physician's bio page and Make an Appointment page.
3. Open Enrollment Campaigns
One of the best times to run search ads for your hospital services and physicians is during open enrollment. During these periods, high volumes of potential new patients are researching new healthcare providers, and they are doing so with a high level of intent. If your hospital is seeking more Medicare patients, you can run ads that target this population leading up to and during the Medicare open enrollment period, which is October 15 – December 7 each year.
Get Started with Our Paid Search Experts at Scorpion
Which paid search strategies make the most sense for your hospital? Our paid search experts at Scorpion can help you answer this question and create effective PPC campaigns to match your organization's needs. With over a decade of experience in the hospital marketing industry and a PPC platform that has received the Google Innovator of the Year Award, we know how to help hospitals like yours get the best results at the lowest cost.
Contact us today to learn more about our services!
---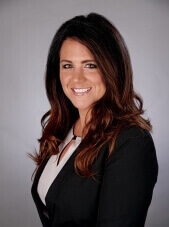 About the Author
Christine Brello is Vice President of Client Marketing for Healthcare at Scorpion. In her role, she provides leadership and support for Scorpion's healthcare team, helping to ensure that clients receive the best results from their digital marketing campaigns. Christine has over 15 years of experience working in marketing and advertising, primarily in the healthcare and medical sectors. Her past experience working directly for hospitals and healthcare organizations serves as an extremely valuable asset to Scorpion's healthcare clients.
Christine has a B.A. in interpersonal communications from Bowling Green State University. Her hobbies include traveling, painting, and doing anything that has to do with animals. She is passionate about animal rescue and is a die-hard Peyton Manning fan.