Here's something every franchise marketer should know:
Consumers are complex.
And the way they engage with digital media is complex—consumers usetens of thousands of digital platforms and applications every day.
Which means if your customers are reading your message on multiple platforms, it better say the same thing, if you want your advertising to be effective.
In marketing, there's a cumulative effect at play. The more we see the same messaging, the more we connect with it, and ultimately the brand.
And that's where Brand Consistency comes in.
What's Brand Consistency?
Brand Consistency is a practice that emphasizes a consistent digital experience for your customers no matter where they encounter your business online.
In plain English?—whether customers are finding your franchise through a Google search, a Facebook ad, or an Instagram post, they receive the same messaging.
A Page Out of the McDonald's Playbook
Want to learn how to implement brand consistency the right way?—look at McDonald's.
Their homepage is localized to the user's zip code (top left), pointing them directly to the nearest McDonald's restaurant.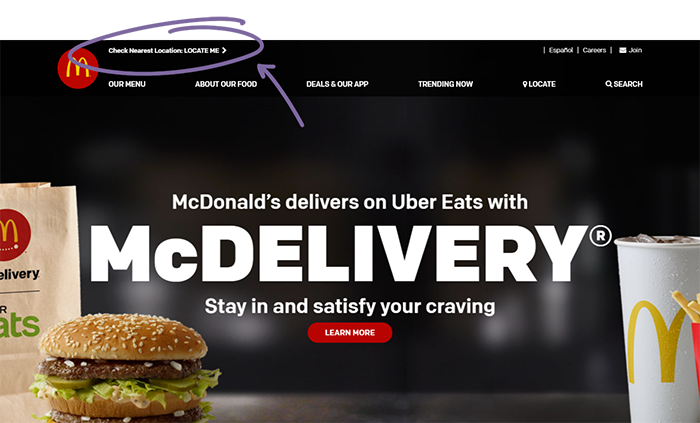 Click on that link in the top left and it'll reveal that location's phone number, services, and business hours.
Not only does each slider on the homepage feature a clear promotion for McDonald's products, but the site is built with simplicity and efficiency in mind, making it easy to access menus, nutritional information, special deals, social media accounts, and franchisee locations, etc.
But most importantly, everything on the website (and all of McDonald's digital assets) stress a single message:
Come and eat our delicious food...NOW.
Take a look at McDonald's Facebook page...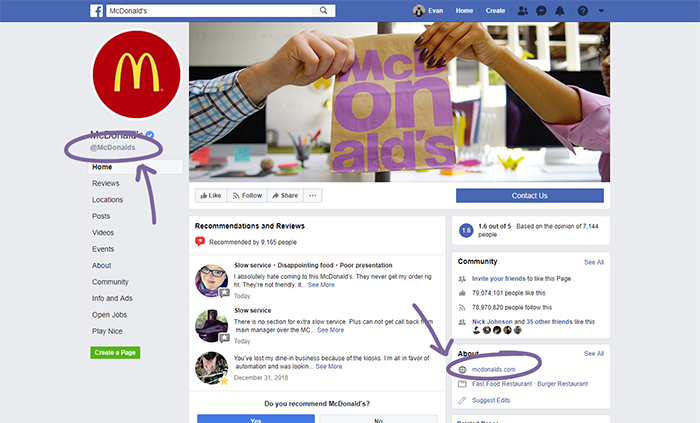 Not only does it reiterate the same messaging as the homepage, but it plugs the brand's social media handle on the left while linking back to its homepage on the right.
Or how about McDonald's Twitter profile…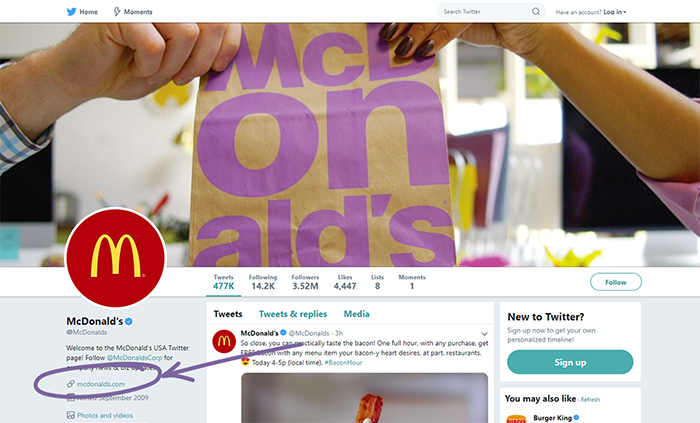 Heck, even take a look at their YouTube page...
And that's just corporate.
Look no further than the franchise's location specific pages on Facebook for uniform brand consistency at the local level.
Here are two McDonald's restaurants in Santa Clarita, CA:
Location #1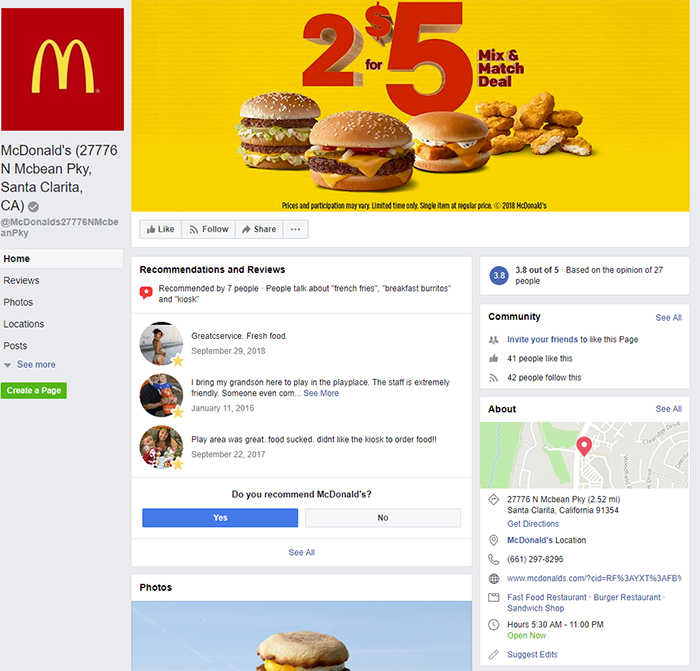 Location #2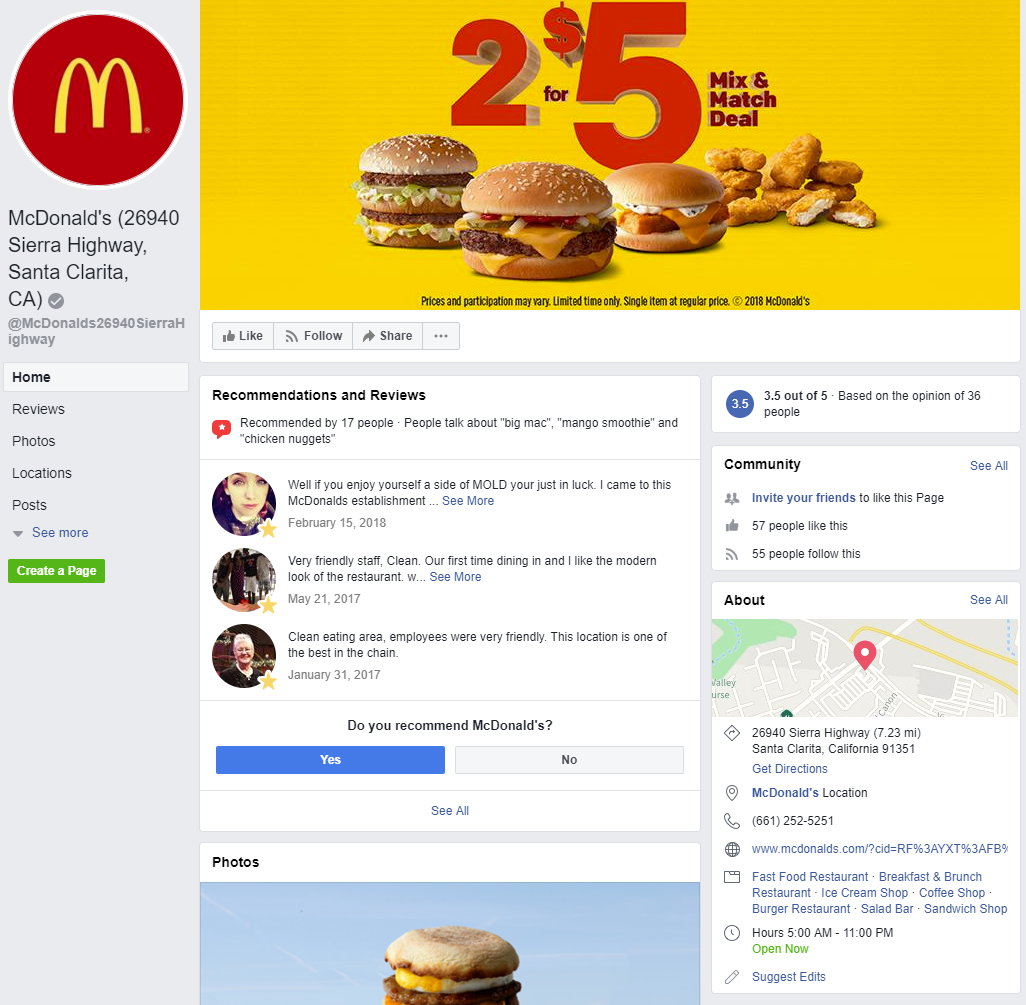 Do you see the pattern?
On each platform, McDonald's is emphasizing the SAME message, and no matter where you access the brand, you get the same digital experience.
By committing its resources to multiple platforms and keeping the experience consistent, McDonald's appeals to consumers on the widest scale possible, reinforcing the strength of their brand.
So, What's the Takeaway?
If you want to succeed where your competitors have failed, keep your messaging consistent across all platforms.
Doing that requires:
Harmonizing your online presence across multiple digital platforms.
Committing time to manage each of your brand's online accounts.
Regularly reviewing your analytics to understand how customers are engaging with your brand on each platform.
Determining which messaging generates the best response from consumers.
Understanding how your various digital platforms can feed into each other.
Interested in diversifying your brand's advertising efforts to gain more customers?
Good.