Yelp is shaking things up with a new Request a Quote feature, and it appears to be working out well for local businesses! According to BuzzFeed, the online reviews platform recently changed its "Message a Business" button to say "Request a Quote" (for applicable business categories), and it has been seeing a significant increase in conversations between Yelpers and businesses as a result.
The feature, which is available on both desktop and mobile, also allows Yelp users to message up to 10 businesses at once, making the quote requests even more convenient for individuals who are shopping around. It is available for the following business categories: Home Services, Local Services, Professional Services, Automotive, Event Planning, and Financial Services.
Sound like a good opportunity for your franchisees to get new appointments and customers? That's because it is!
This is what you see when you click on the "Request a Quote" button at the top of the regular Yelp results:
And here's what you see when you request a quote from an individual business:
Yelp Displays Business' Response Times & Rates
Not every business on Yelp has to use the Request a Quote feature—they can decide whether or not they want to opt in. Those who do opt in have their average response times and response shown to Yelp users, which is an important fact for you and your franchisees to consider if you sign up. It won't help your franchise or Yelp users if messages through the Request a Quote feature sit unattended for too long. If your franchisees decide to use this feature, they need to be available to respond quickly. In fact, the quicker they are, the better, as the fastest response times get highlighted in green.
According to Yelp's blog, there have already been some great results since Yelp started testing the feature last year:
There are now 15x more messages in the homes services category on Yelp
Business owner response rates have increased by 2.5x
More than 50% of messages now get responses from businesses in 24 hours or less
Get Prepared with a Competitive Yelp Presence
As we can see from this latest development on Yelp, the online reviews and social media scene is getting more and more cutting-edge. If your franchise has been neglecting Yelp, all it's doing is giving competing businesses the advantage.
Now more than ever, it's important to ensure that your franchise:
Sets up Yelp reviews for each of your franchise locations, filling out as much business information as possible (address, phone number, website, business hours, etc.)
Keep all profile information up-to-date
Regularly encourages customers to review the franchise business on Yelp
Monitors and appropriately responds—both the good and the bad
Staying on top of your Yelp profile can only benefit your franchise. Having a high overall star rating and a ton of positive reviews can put you in the running as one of the businesses that a potential customer reaches out to for a quote, whether that is through Yelp's Request a Quote feature or by phone. If you aren't using the platform's Request a Quote button, you may need even more of a boost to get Yelpers to choose your franchise business over others that are readily available through direct messaging.
Whatever you decide, just make sure you present your franchise in the best way possible on Yelp. Scorpion can assist you with that! Contact our franchise marketing team if you would to learn about how we can help you manage your online presence and reputation.
For more useful tips, download our Online Reviews Survival Guide.
---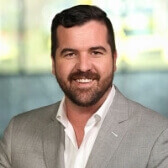 About the Author
Jordan Wilson is the Senior VP of National Brands at Scorpion. For nearly a decade, he has worked with businesses of all sizes, from Fortune 500 companies to franchises at the local level. Professionally and personally, Jordan fosters the relationships he develops with his clients, always striving to exceed their goals and expectations. Jordan graduated from the University of Mobile where he played college soccer and won the National Championship in 2002. He is an avid traveler, and he loves a good Irish Pub, LSU Football, and spending time with his family.