Our clients have something to celebrate—51 dotComm Awards! In our largest awards round-up to date, Scorpion was honored for dozens of websites that we designed for our clients across various industries—including legal, franchise, home services, healthcare, and medical.
In the 2017 dotCOMM Awards, we had 16 Platinum Winners, 25 Gold Winners, and 10 Honorable Mentions. The awards recognize excellence in web creativity and digital communication. These awards are a testament of our clients' commitment to digital innovation and giving their customers and patients better online experiences.
Congratulations to all our clients who are recognized as having the best websites in their industries!
Platinum Winners:
Gold Winners:
Honorable Mentions:
Scorpion is the winner of more than 450 awards for our industry-leading websites and digital marketing campaigns. We have been providing our clients with unparalleled service for more than 16 years. As the 2016 Google Customer Satisfaction Champion, nothing matters more to us than our clients and their success.
If you are interested in improving your business' web presence and generating more business, don't hesitate to speak to a member of our team. We are a full-service digital marketing agency that offers website design, search engine optimization (SEO), pay-per-click advertising, online reputation monitoring, social media marketing, and more.
Contact us today to find out what we can do for your business!
---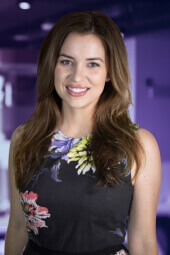 About the Author
Kylie Patterson currently holds the role of Director of Public Relations at Scorpion, although she has previous experience working with many departments within the company. She spends her time finding new and exciting ways to connect Scorpion both with the local and global community. When she is not at the office, Kylie enjoys dancing, live music, sporting events, and spending time with her black Labradoodle, Royce. She is also a proud graduate, and diehard fan, of the University of California, Los Angeles.