Just like David slayed Goliath, Scorpion is slaying the online competition for our clients through expertly designed websites and digital marketing campaigns for their businesses. That explains why we just received 15 Davey Awards—honoring the "Creative Davids" of the Internet world—for websites we designed for numerous clients. These sites received 1 Gold award and 14 Silver awards across various industries.
The Davey Awards recognize smaller agencies around the world that are delivering the best in web, design, advertising, video, and mobile and social work. The entries are judged by acclaimed media, advertising, and marketing professionals from the Academy of Interactive and Visual Arts (AIVA).
Congratulations to all of our clients whose websites have been identified as some of the best in the industry!
Here are Scorpion's 2016 Davey Award winners:
Gold – Health
Valley Health: www.valleyhealthlink.com
Silver – Health
Deer Lodge Medical Center: www.dlmed.org
Silver – Health
Good Samaritan Hospital: www.goodsam.org
Silver – Health
Gunnison Valley Health: www.gunnisonvalleyhealth.org
Silver – Health
Iredell Health System: www.iredellhealth.org
Silver – Health
Longmont United Hospital: www.luhcares.org
Silver – Health
Saban Community Clinic: www.sabancommunityclinic.org
Silver – Professional Services
Aire Serv: www.aireserv.com
Silver – Professional Services
Artis Lux: www.artislux.com
Silver – Professional Services
Monster Tree Service: www.whymonster.com
Silver – Professional Services
Mr. Rooter: www.mrrooter.com
Silver – Professional Services
The Eco Plumbers: www.ecoplumbers.com
Silver – Green/Eco-Friendly
The Eco Plumbers: www.ecoplumbers.com
Silver: Professional Services
Tutor Doctor: www.tutordoctor.com
Silver – Education
Tutor Doctor: www.tutordoctor.com
Click here to learn more about our web design awards.
Scorpion & Its Clients Rising to the Top
Scorpion has grown from a startup to a full-service digital marketing agency with 350+ employees and recognition as a Google Premier Partner, so we know what it's like to go from obscurity to greatness. Just like we have built our own presence and reputation within our industry, we work to do the very same thing for our clients. Businesses and professional organizations that have partnered with Scorpion have succeeded in boosting their Internet presence, outshining their competition, and attracting more business.
If you would like to dominate your local market, turn to our expert web designers and Internet marketers at Scorpion. Our Internet marketing company can help you take your web presence to the next level and reach new levels of success.
Contact Scorpion to get started!
---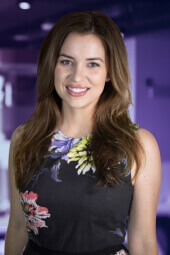 About the Author
Kylie Patterson currently holds the role of Director of Public Relations at Scorpion, although she has previous experience working with many departments within the company. She spends her time finding new and exciting ways to connect Scorpion both with the local and global community. When she is not at the office, Kylie enjoys dancing, live music, sporting events, and spending time with her black Labradoodle, Royce. She is also a proud graduate, and diehard fan, of the University of California, Los Angeles.